A long weekend in the French ski resort of Morzine gave us the chance to experience the majestic Alps in summer, and to soak up the sunshine on lazy walks.

However, it was chucking it down with rain in London as we left Heathrow Terminal 5 on British Airways flight 730 for Geneva. And the weather forecast for our weekend in France was looking just as grim, with rain and storms predicted – promising a re-run of our damp week in Brittany a few months earlier.
Not that that stopped us packing the shorts and swimming gear.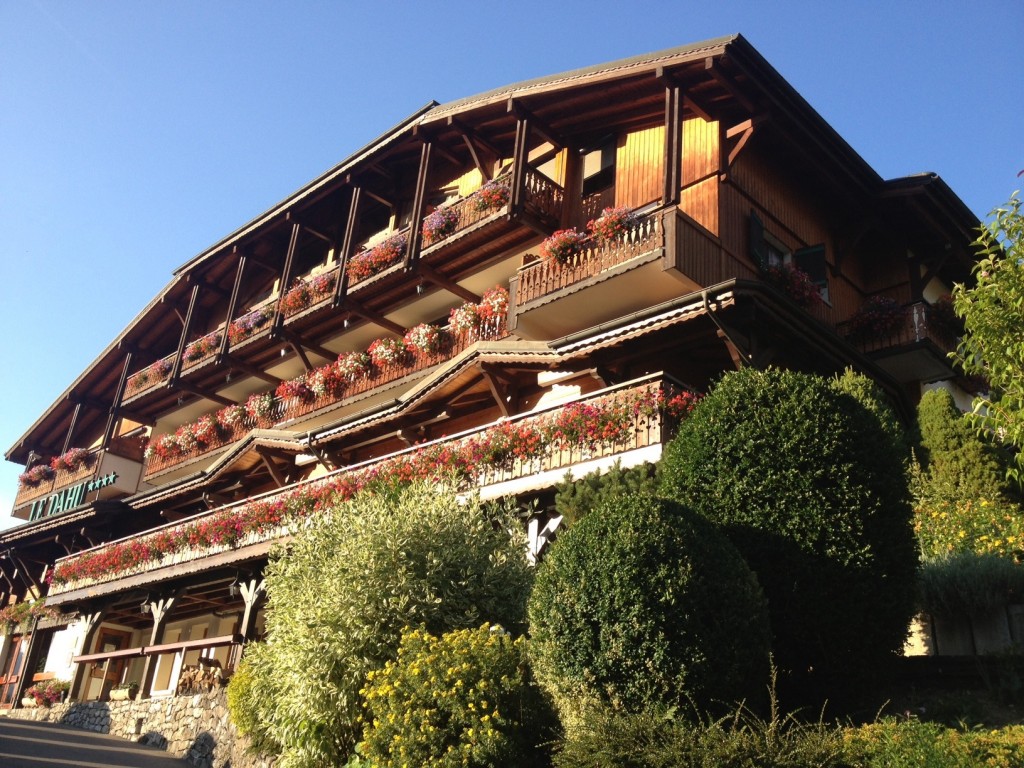 We're big fans of the Alps in summer but it had been a couple of years since our stays in Kitzbühel in Austria and Garmisch-Partenkirchen in southern Germany.
Coming into land at Geneva, surrounded by mountains, blue skies greeted us. It all looked so thoroughly inviting and promising.
Geneva Airport is less so, a poorly designed and antiquated place with queues and chaos.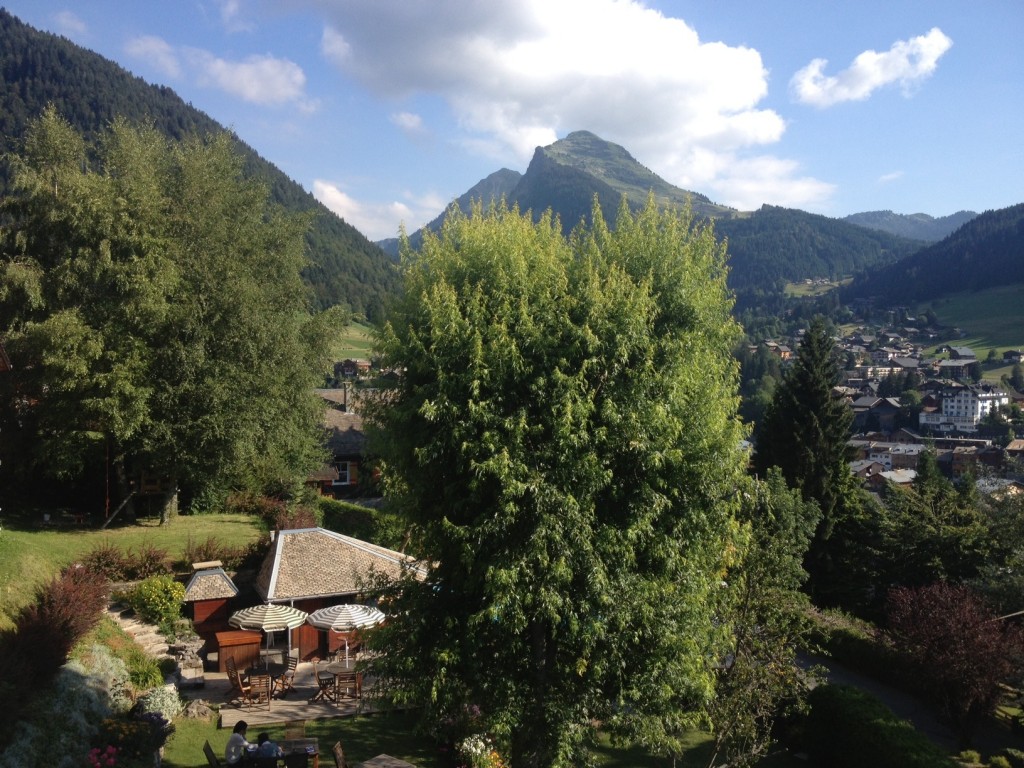 We grabbed a sandwich, our hire car and headed on out of the city to Morzine – miraculously finding our way on to the right road despite G's questionable navigation and my irritability.
Marvellous scenery slipped by as we climbed into the French Alps.
Morzine appeared in a deep mountain valley beyond Les Gets, complete with spectacular scenery and blue skies. It was bigger and busier than I thought it would be and mountain bikers, who flock here in large numbers in summer, were out in force.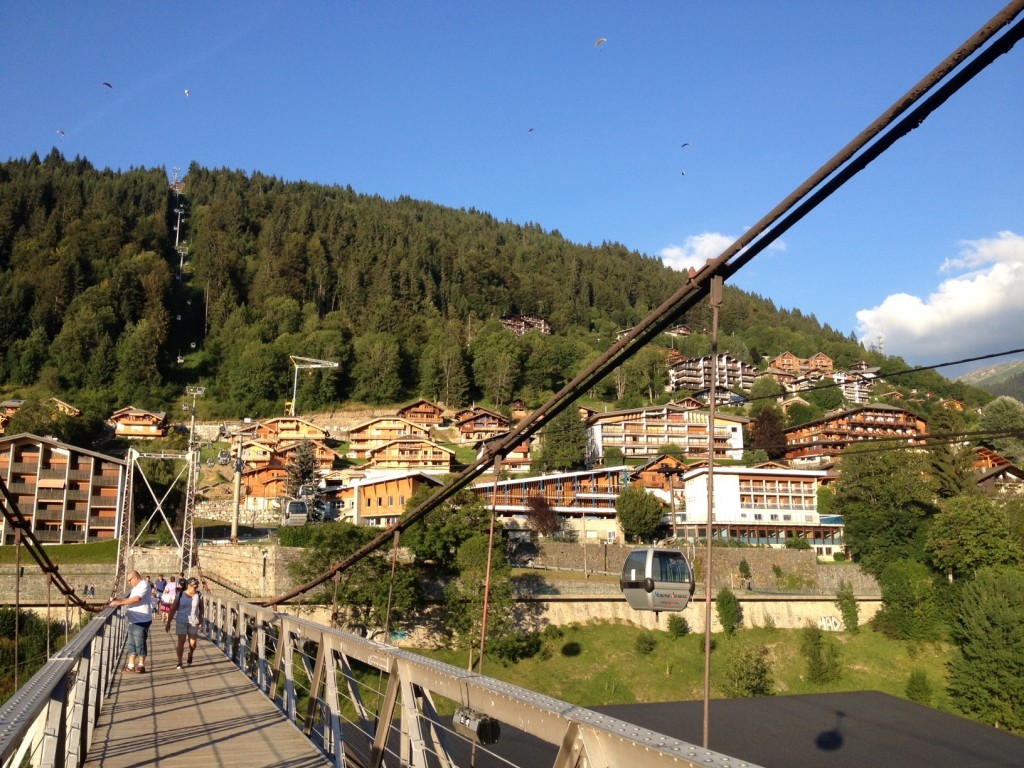 We crossed the valley, carved by a river that must be wild with snowmelt in the spring, and found our beautiful hotel, Le Dahu.
Our traditionally decorated room looked out across the valley, offering some of the best views I've ever had from a hotel. Not that we hung around for long…
We crossed the valley on a pedestrian suspension bridge to the centre of town and rewarded ourselves in the early evening heat with a beer at the busy bar CDC.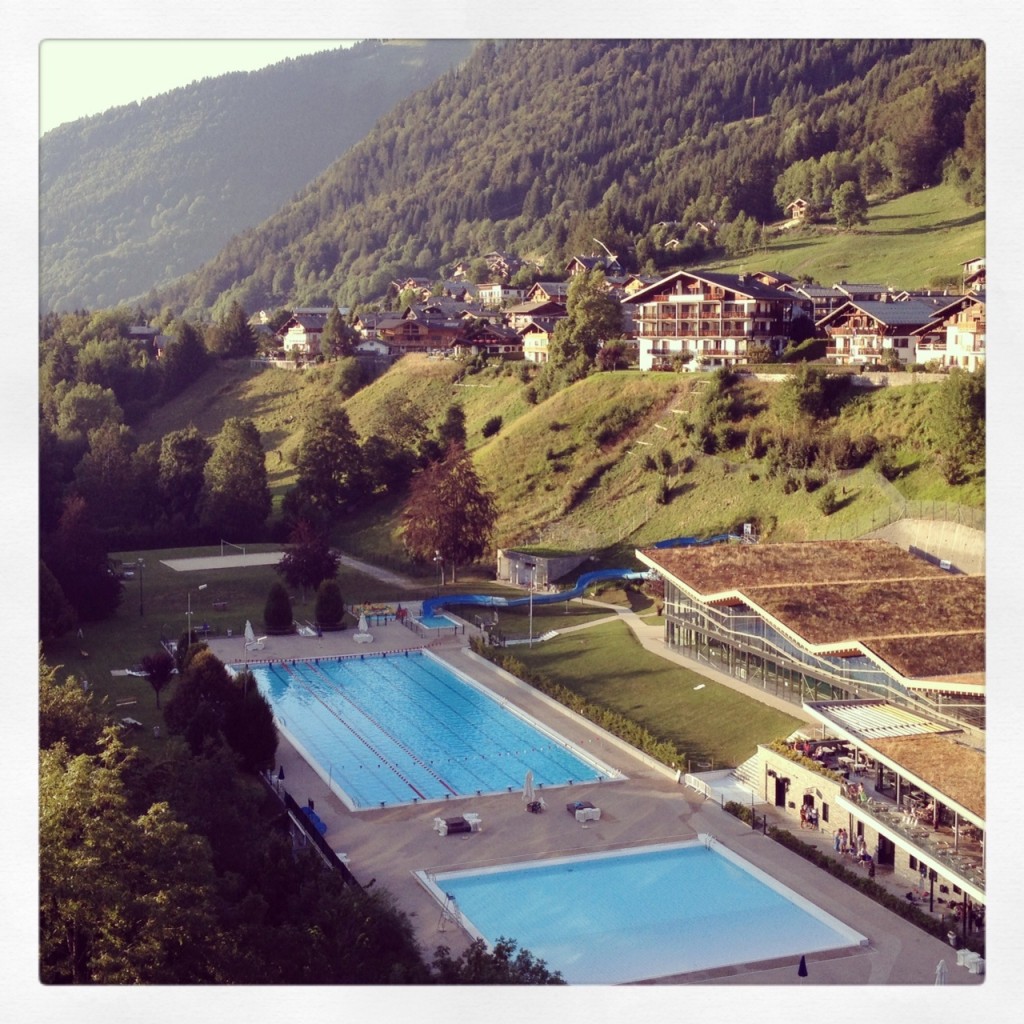 Later we crossed the road to eat at Le Chamade. A strange place, I think the chef had pretensions to be Heston Blumenthal. My simple fish terrine had odd accompaniments, such as a curious dollop of something that tasted like Christmas cake.
My vast main course of various bits of lamb AND a pie came on two plates (just like Graham's pork affair) with various weirdnesses, one of which G described as a dollop of red stuff 25 times sweeter than Haribo. The staff were friendly enough but this was cheffy cooking gone wrong.
The Pinot Noir was quality though… (more about Morzine)