Day three of our stay in Morzine loomed gloomy and neither of us had slept well either. 
As we tucked into breakfast, the clouds started rolling in and the prospects for a happy day of walking in the mountains began to recede.
Still, we ventured into town and collected our maps and walking guides from the tourist office (like all tourist offices, a leaflet fetishist's wet dream), trying all the time to ignore a weather forecast that predicted stormy showers in the afternoon.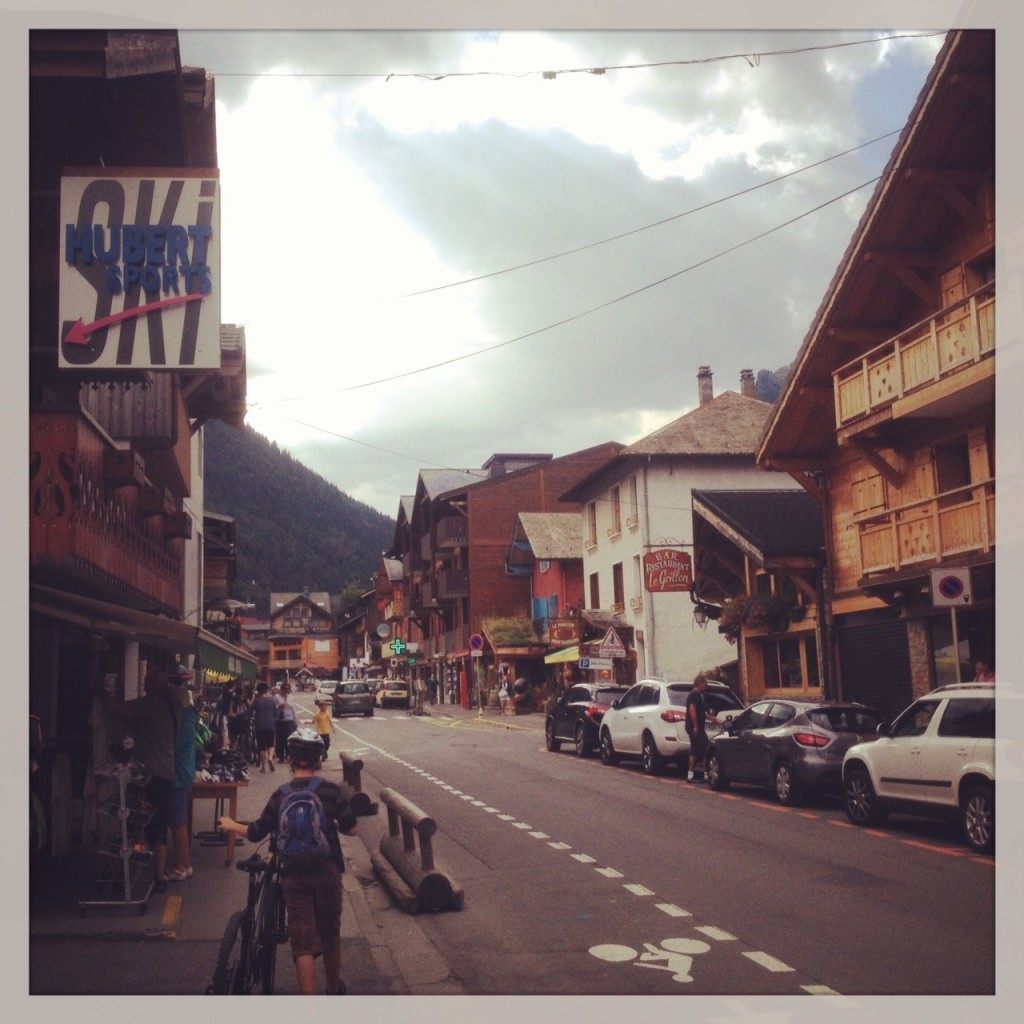 We planned to do the walk over to the purpose-built ski resort of Avoriaz, so took a ride up the Telecabine Super Morzine gondola and then the chairlift it connects with. Plenty of mountain bikers were making the trip and, as we climbed, we caught sight of them riding through the pine trees and meadows, on prepared tracks that in winter would be skiers' pistes. It all looked a bit too hair-raising for me.
At the top, thunder rumbled in the distance and the sky looked far from promising. It was also pretty chilly. But the scenery was spectacular, with mountains and valleys all around and forests of pine clinging to the slopes. Cows grazed in the meadows, their clanging bells providing the soundtrack to our visit.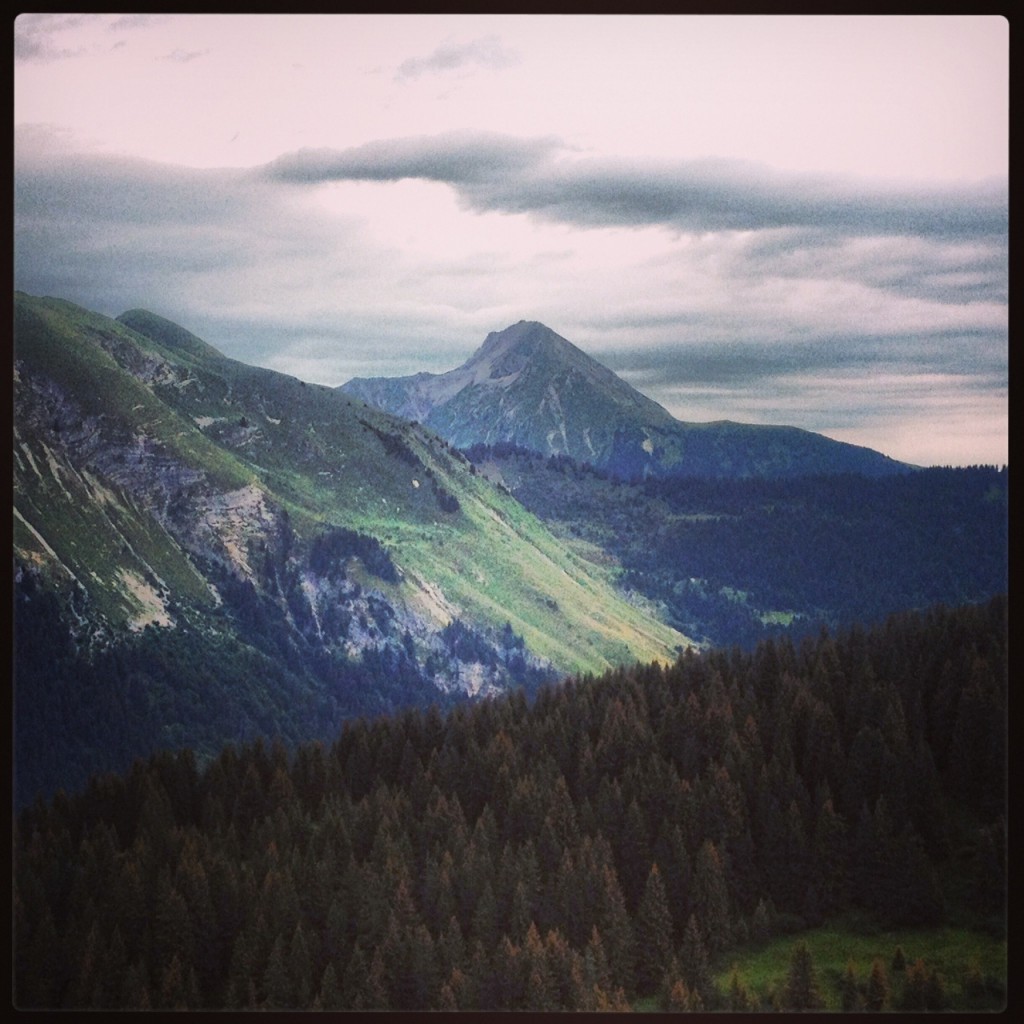 We headed out on a route lined with wild flowers, followed by a noisy bunch of South Africans who we struggled to shake off. It was by no means a difficult walk, mostly on the level or with gentle inclines, and it ended up taking around an hour or so.
Avoriaz looked odd from a distance. Built on a plateau atop a cliff and with its towers clad in timber, it resembled a sci-fi forest planted in the mountains.
The thunder and lightning got closer the nearer we got to our destination and the rain eventually arrived, forcing us into our waterproofs. Soon it became torrential.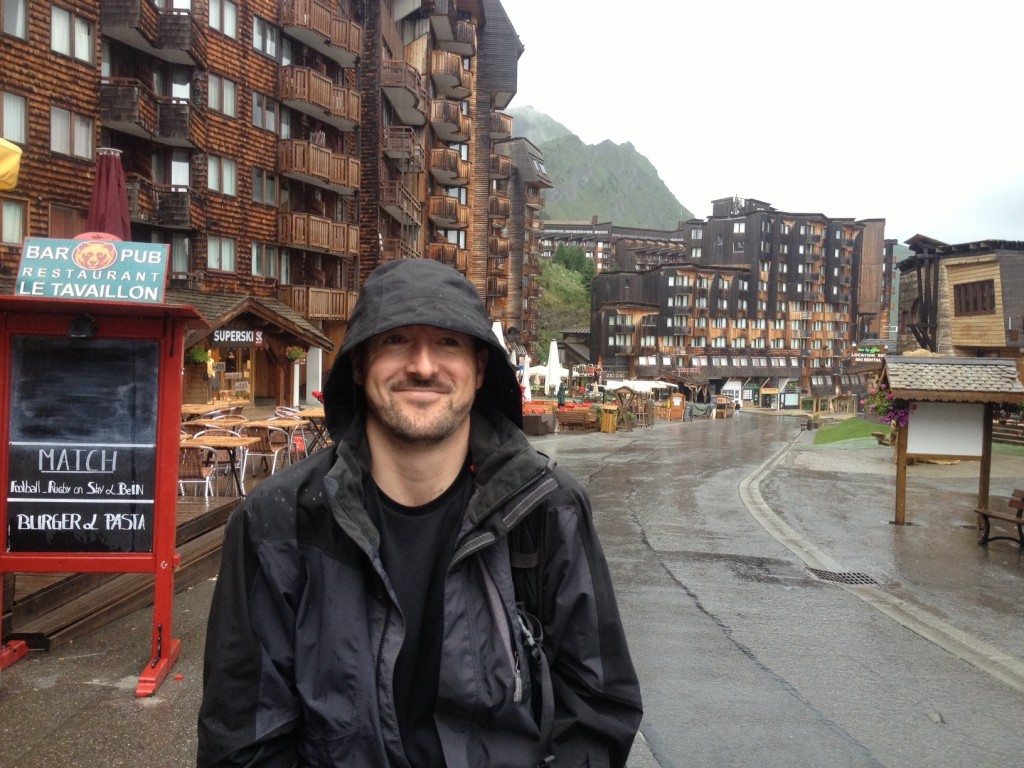 Avoriaz appeared to be dead, a collection of blocks with very little life. As we tried to find a bar for shelter, we spotted the occasional soul dashing for cover in the downpour.
It's what I always expected these purpose-built places to be like – you can build as much as you like, but it's a lot harder to create a community and atmosphere. Still, it didn't look as shocking as I remember some other French Alpine resorts, thanks to some inventive design and the extensive use of timber.
We found a second-rate bar and had a few pints while the rain thrashed down, accompanied by thunder and lightning. At times the cloud rolled in and we were locked in the thickest of fogs.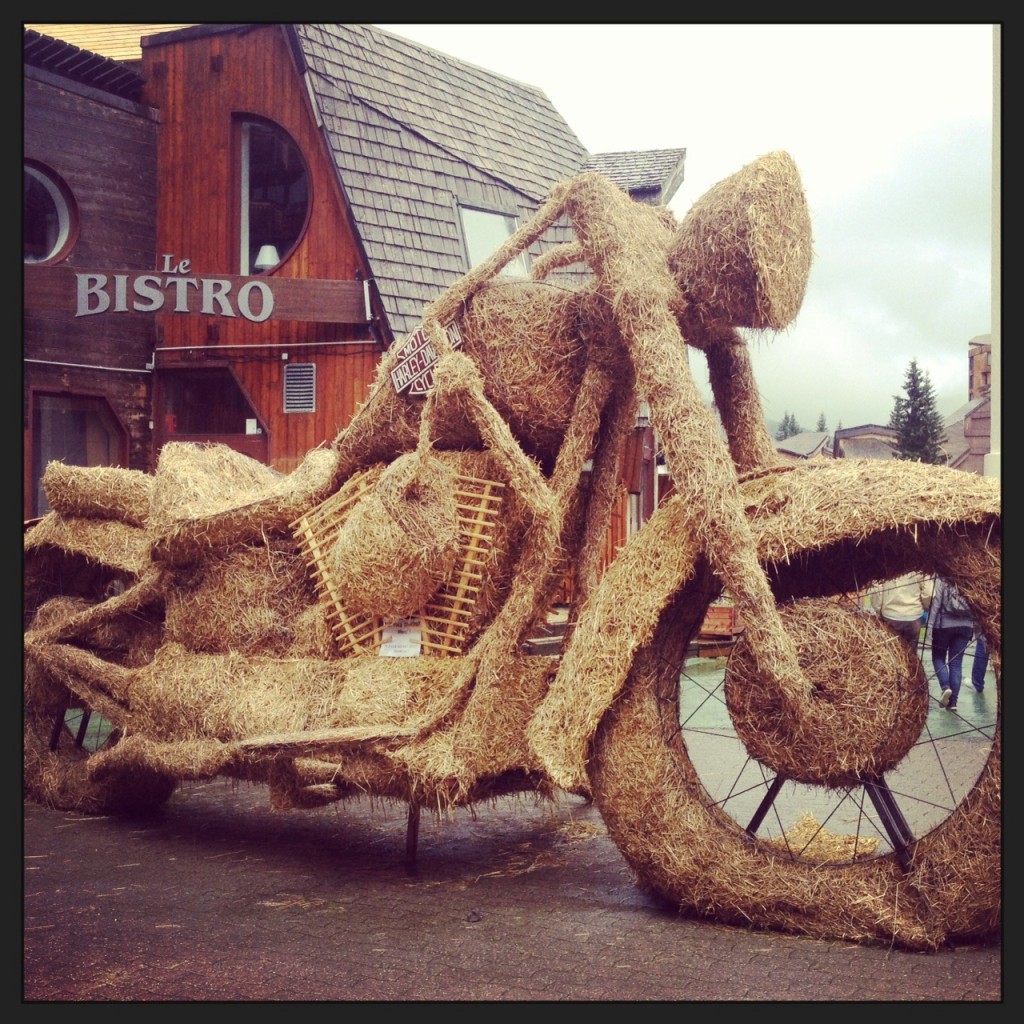 Later, we made a run for it to find a third-rate restaurant, where we tried to plan our escape while the rainwater tumbled down the streets like rivers. There was no way we were ever going to be able to walk back to Morzine.
After making inquiries at the tourist office, we located a bus but missed it and so ended up paying 40 euros for a cab. Never have I been more grateful to be back home, soaked to the skin but in the warm.
That evening we decide to eat in the hotel, starting off with a drink in the bar with its immense views over the valley. The rain had stopped and wispy clouds drifted through the valley.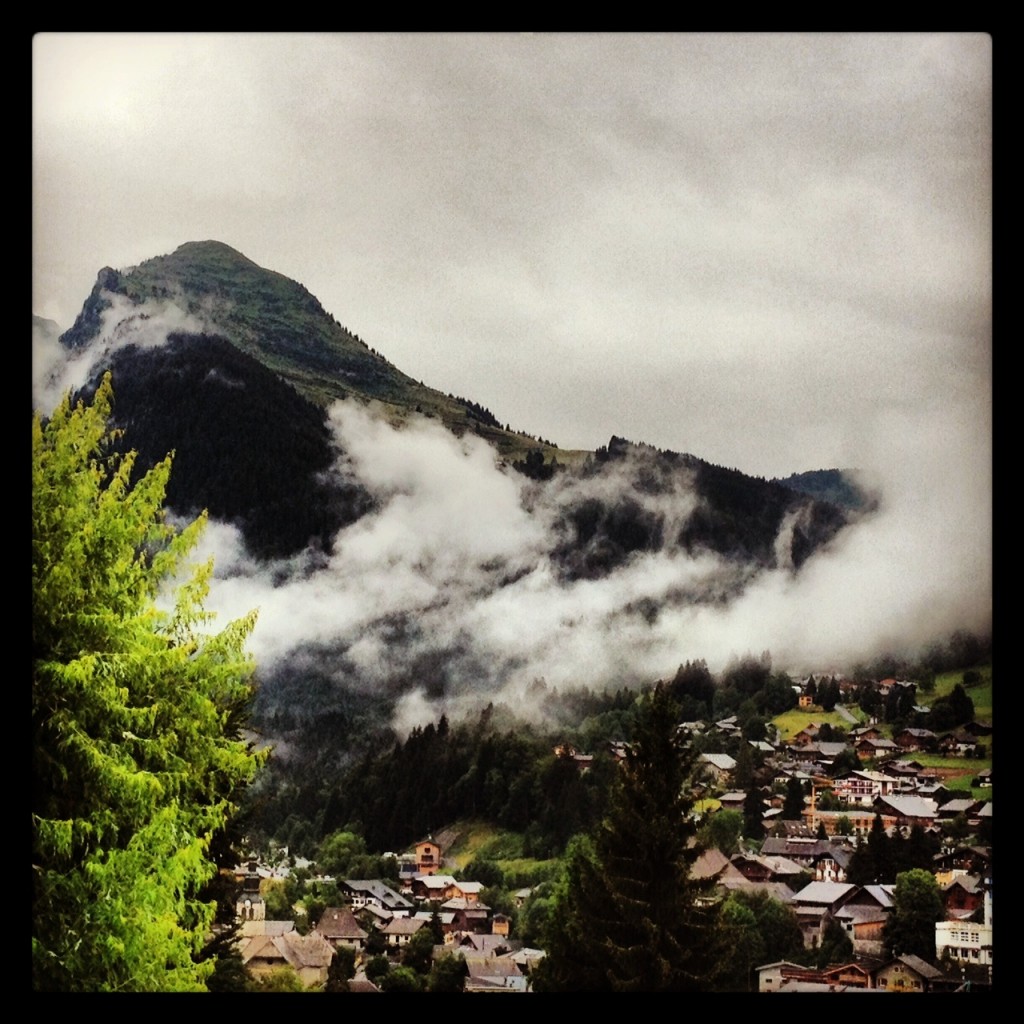 But the restaurant was fully booked so we walked into town to the Auberge de la Combe a Zore for an extremely over-seasoned steak and frites. G couldn't finish it, which says a lot! The restaurant was full of Brits, like much of the rest of Morzine.
As we returned to the hotel bar, the rain began again…