Naples is the gateway to southern Italy. But my first experience of it was overwhelmingly negative, like stepping into the third world. Years later, with Graham in tow, I still found it challenging. 
That first visit to Naples back in the early noughties was nothing more than a stop on the way home from the south, a few hours spent exploring the streets and eating fine pizza in the sunshine with a group of friends before catching our flight home. The shock came from driving into the city, finding streets filled with dereliction, litter and corruption, and cars that were held together more by luck than anything. It was the type of European city I'd not seen before.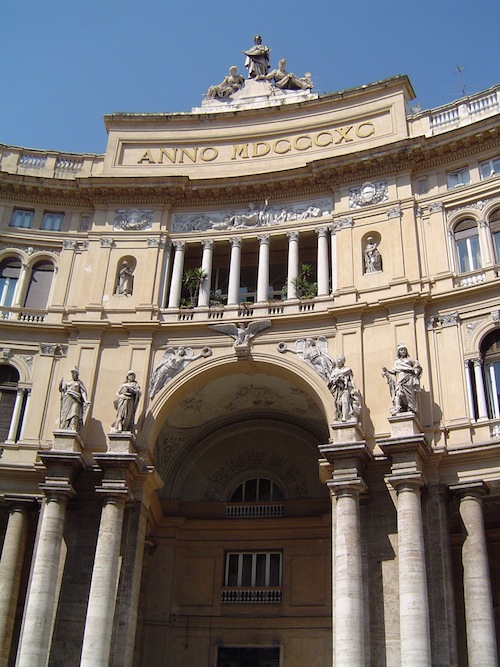 Returning for a longer stay quite a few years later, Naples hadn't changed that dramatically. Yes, money had been and was being spent (on better public transport for a start) but there was still that sense of chaos. Majestic in parts, the litter and pollution, graffiti and run-down buildings were still evident. It was clear evidence of the huge north-south divide in Italy.
I never quite got used to the amount of crap everywhere. And there were some streets I peered down and thought were definitely off-limits, with dodgy traders, hawkers and the like standing guard, ready to pounce on gullible tourists.
Yes, noisy and dirty Naples wore the scars of civic corruption and mafia control very visibly on its sleeves.
Who would've thought that in the days of Republican and Imperial Rome Naples was a glittering city and resort, the French Riviera of its day?
Still, Naples' city centre has been declared a UNESCO World Heritage Site. There are a fair number of attractions, although a lot of them show signs of wear and tear, and you can't beat the view across to the volcanic Vesuvius (unless it's erupting or shrouded in mist as it was for much of our stay).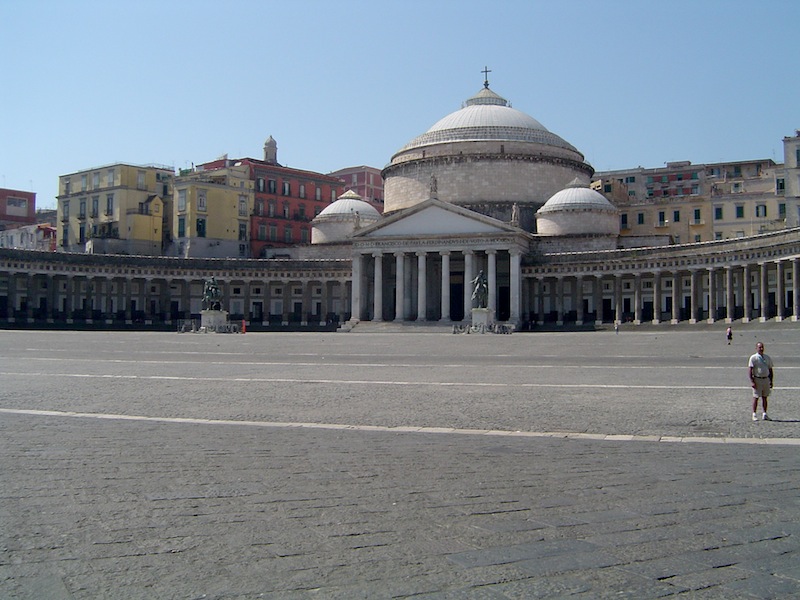 The Piazza del Plebiscito is the main square in Naples, a vast open space and a major surprise amid the clutter. On one side is the grand frontage of the Royal Palace, a reminder of the time that Naples was capital of a sovereign state. As we stood in the surprisingly empty square, we could spot the statues of kings tucked into niches in the building.
We toured the palace, and it had one of the most impressive main staircases I've ever seen – one that shouted power and wealth. There were sumptuous state apartments, a celebrated private theatre and delightful grounds that made for a pleasant diversion from the busy streets.
Nearby we found the grand Galleria Umberto shopping centre, built in the late 19th century and complete with glass dome. It was looking pretty worn and tatty during our visit, like much else in the city. Outside, we queued forever to get on a bus back to our hotel, as every one of them that came along was rammed to the rafters.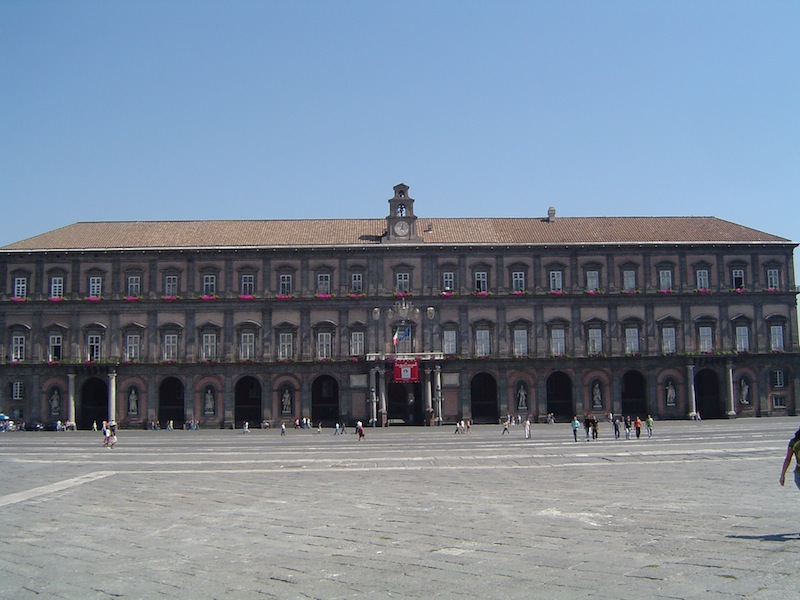 The next day we visited the monumental Castel Nuovo, a giant of a castle that dates as far back as the 12th century – but it didn't quite deliver on the promise of the exterior. The National Archaeological Museum, however, had a breathtaking collection of exhibits from ancient Rome, including a large number from Pompeii and Herculaneum. It looked like money hadn't been spent on it in years but the collection is worth its weight in gold.
As anyone who's been to the ill-fated town south of Naples will know, most of the best remains from Pompeii are no longer in situ, other than the buildings themselves. The best way we found to get a feel for what it would have been like there before the destruction caused by Vesuvius was to spend time visiting the museum's collection before catching the train to Pompeii itself.
One odd thing we discovered about Naples' attractions was the lack of discipline over opening times. The guide books said one thing but it seemed to us that staff in some places opened up when they felt like it. It was typical of the relaxed attitude to life in the city, but often frustrating.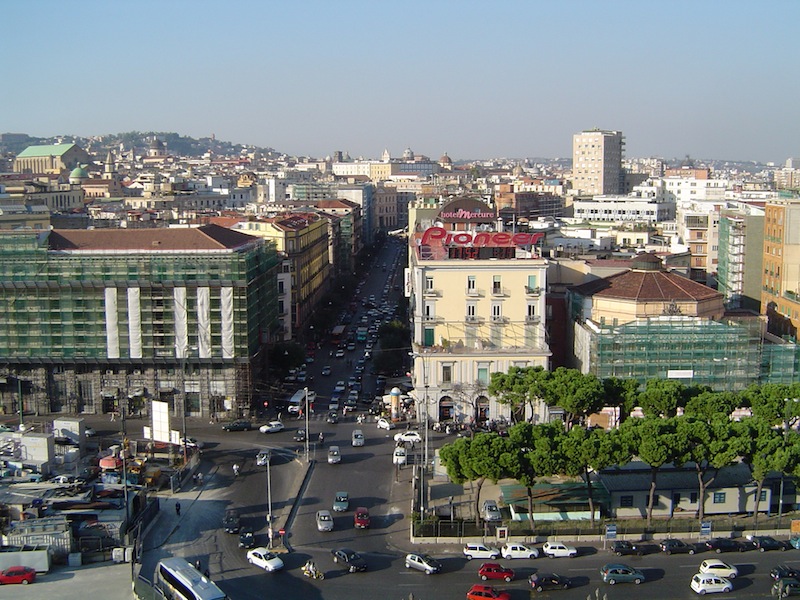 One thing we never found disappointing was the food. This is the city where the pizza was invented, apparently for the visit of King Umberto I and Queen Margherita in 1889 (and yes, that is where the Margherita gets its name). We couldn't visit Naples without having at least one.
We found some good bars in Piazza San Domenico Maggiore and Piazza Sannizarro but our favourite hang-out of an evening was Piazza Bellini, a small square with some archaeological remains of the old city walls, plenty of greenery, a good choice of relaxed bars and lots of outside seating. It had a bit of a gay vibe about it.
During our stay we parked ourselves at the Starhotels Terminus near the main Naples train station in Piazza Garibaldi and while it was comfortable, the area itself was one of Naples' less pleasant zones. It was very handy for catching the train to nearby Pompeii and Sorrento but resembled a giant bus station than a grand public space.
And it was to Sorrento that we would travel on to. A very different place to Naples…