Strange dreams. A restless night. A raging thirst. Drinking too many cocktails on our first day in Hong Kong had taken its toll on me.
Graham had it worse, lying awake for three hours, so jet lag was punishing us several days after landing in the territory. All in all, it made for a late start to our day at Victoria Peak and we missed the standard breakfast in our hotel, opting instead for a la carte. That, in turn, meant enough fruit and pastries to feed a small village.
The sun was shining and our stomachs were heavy as we left for Tsim Sha Tsui station in the hotel bus, ready to catch the metro over to Hong Kong Island and Victoria Peak. We emerged from the ever so clean and terribly efficient Central station to the island's forest of skyscrapers, a truly extraordinary experience that put even the mighty blocks of New York City to shame. With the towering hills as a backdrop, it felt more overwhelming and much more enclosed than Manhattan.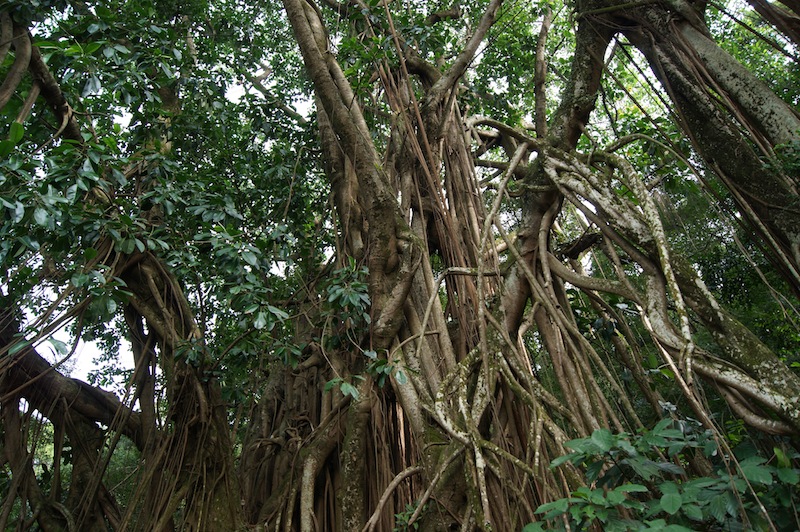 We found the the Victoria Peak tram and a queue of monumental proportions. Perhaps we shouldn't have been surprised – the peak is, after all, one of the territory's biggest attractions, the island's highest point. Getting there on the old funicular railway is the romantic way to do it and, fortunately, the queue moved fairly quickly.
The trip gave us our first glimpse of this remarkable city from on high, and only from the Peak could we really get an impression of what Hong Kong is all about. Every square foot of space has been exploited to the maximum, while cranes and building sites pointed to yet more development. Only the sharpest of hills and mountains lay untouched, doubtless because building on them is an impossibility.
We stopped for ages, surveying the landscape and admiring some of the audacious modern towers. The channel between Kowloon and the island was busy with ferries and countless other vessels, big and small.
At the top of the railway, the crowds were out in force in a street that's tourism with knobs on, lined with coffee shops and fast food takeaways we'd find anywhere in the world.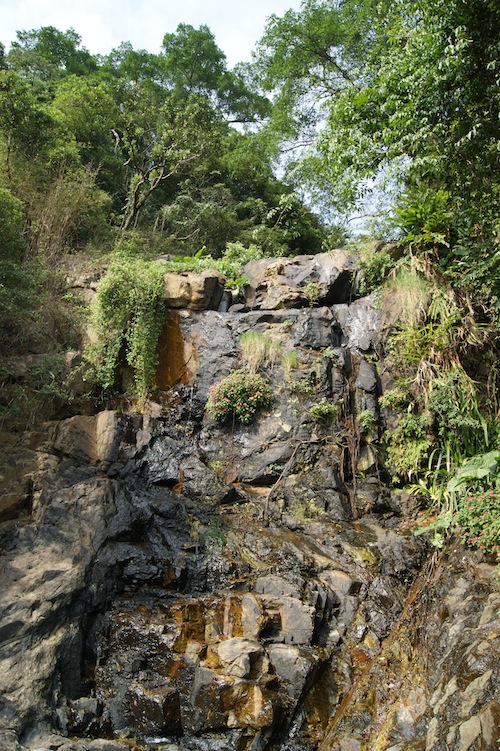 We turned away from them onto a circular walk around the peak, amid lush vegetation and with excellent views of the harbour, Kowloon and Lamma Island. Sadly, the heat haze took the edge off what we could see but there was no denying the grandeur of the cityscape.
Around us were a mixed bunch – Chinese tourists snapping away addictively on their camera phones, elderly folk out for some exercise, expats jogging and chatting, a couple of loud and obnoxious Aussie women walking their dogs.
We decided to walk on up to the Victoria Peak Garden in the heat, a steep climb that left me panting and sweating courtesy of the humidity. These were the grounds of the old governor's mansion, which has long since been demolished, and were somewhat quieter and cooler. We saw photographers taking pictures of married couples (real or models we didn't know), and a group with yappy small dogs being treated like children.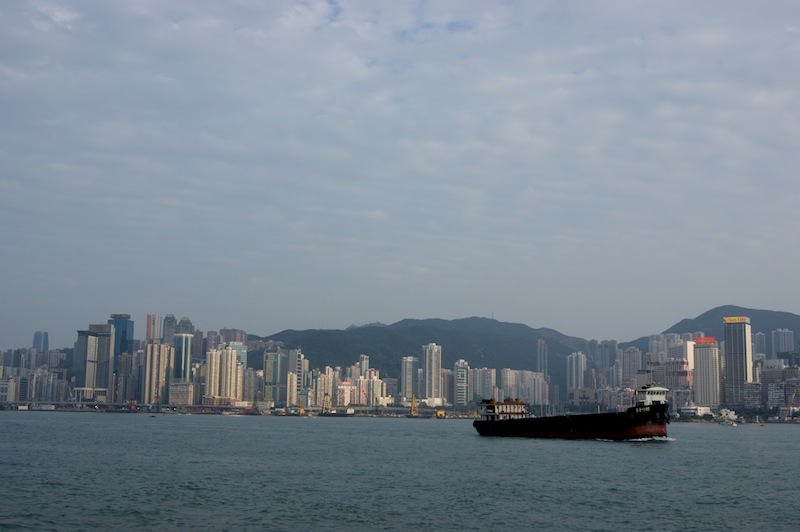 Lazily, we got a cab to Central station, unwilling to wait for the bus or walk down to the busy funicular. And only then, as we descended back into the forest of skyscrapers, did we realise how far we'd climbed. Down at ground level, in the heart of the business district, trillions of people were out shopping or making their way home.
We went back to Kowloon for a walk along the Tsim Sha Tsui promenade, with its wide-open views of the Harbour. Sadly, half the population of the world had chosen the same walk, 99% of them taking photos of pretty much anything that moved – animal, vegetable or mineral – and being generally annoying. A section of the path is devoted to the city's film stars and movie industry, and a statue of Bruce Lee was surrounded by adoring fans. It was pretty bonkers so we found a bar in a nearby Italian restaurant – Spasso – and grabbed a beer. Or two.
For an evening meal we opted for the same Italian, and some surprisingly good food. By the time we hit a German bar a short walk away for beers, we were both completely exhausted from the ever-present jet lag.
Time for bed…