We'd avoided museums and galleries during our holiday in the far east but on our last day in Hong Kong we visited one that really impressed us – the Museum of History.
And we didn't have to walk too far from the hotel to get there, which was a blessing after a marathon drinking session on our last night in the old colony.
The museum had clearly spent a lot of money on its Story of Hong Kong exhibit, which shows how the territory's journey from pre-history to the present day. It wasn't particularly interactive but the displays were much more than a collection of dusty cabinets filled with old relics. There were short films about key periods in the city's history, recreations of old shops, family homes and businesses, and some spectacular and colourful cultural and folk history displays.
It took us several hours to complete the tour but it turned out to be one of our best museum visits in a long time. And I came away with a much clearer understanding of the city in which I'd spent the week, how it had become a financial powerhouse, how some of its people had grown rich while many others had suffered in squalor.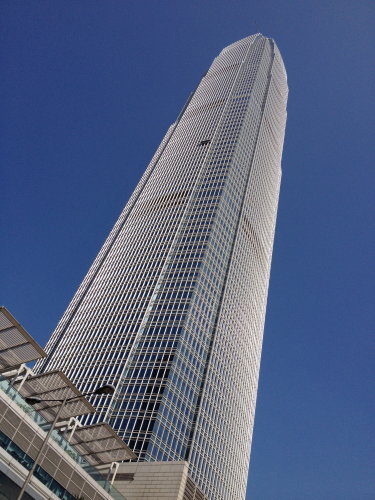 Sadly, there weren't too many people around and those that were were mainly youths who spent their time taking photos of themselves and their friends amid the displays. They didn't appear to have any interest in the story, only on finding a different backdrop for the pictures they were busily posting on social media. It's curious and sad that the digital world has made so many of us blind to the very attractions that we're so obsessively recording.
In fact, that's one of the many memories I'll take away of Hong Kong.
It's a city where I found people obsessed with their mobiles in a way that made Londoners seem prehistoric, taking photos of anything that moved and many things that didn't. Quite why, I have no idea. On the metro I rarely saw anyone reading a book or a newspaper, as you would in the UK. Everyone had their eyes glued to their phones instead.
Walking along the streets became an obstacle course and a right pain in the ass as we dodged people wrapped up in their apps and texts, not looking where they were going.
Having said that, the people in Hong Kong we encountered were otherwise polite in their reserved way. Service was often superb, especially at our fantastic hotel. Unlike Macau, we didn't have to put up with a background soundtrack of people hawking up phlegm everywhere.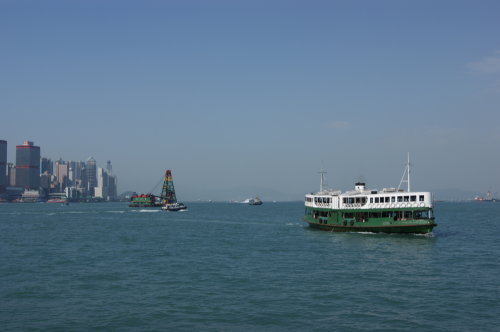 The territory is undoubtedly a great place to visit, despite the fact that so much of its architectural heritage has been torn down in the rush to make a fast buck. Tower blocks dominate and some are stunning, and while designer stores are almost as common, we only had to turn a corner to find the old Hong Kong of market stalls laden down with colourful fruits and vegetables, meat and fish, or little shops selling traditional Chinese medicines and other odds and sods.
It's an old cliche but Hong Kong is where east meets west, where the worst excesses of capitalism haven't quite eclipsed the old ways. But I sense that in not too many years, even those old ways and the old streets left around Central will be gone. During our stay, signs in Lan Kwai Fong advised that this restaurant or that, or another atmospheric street, was closing to make way for yet another skyscraper.
Still, we found a lot more to Hong Kong than the Island and a lot more to explore. There are vast tracts that remain untouched by developers, largely because the terrain is so mountainous, and that makes it a lot greener than I expected it to be. We only touched a small part of it during our stay.
Which is why this is a city I know I'd love to come back to.
Home, then, on BA's new A380 and another Club World experience. Nice…