I arrived in Marrakech with a stinking cold. I left it with the cold intact and dodgy guts. 
But with buttocks clenched, we packed, checked out of our wonderfully relaxing and friendly riad and walked back into the colourful Medina, for our flight wasn't until 6pm.
It was our last chance to experience the sights and sounds of the busy souqs and squares as we walked to the Maison de Photographie, north of the Djemaa el-Fna.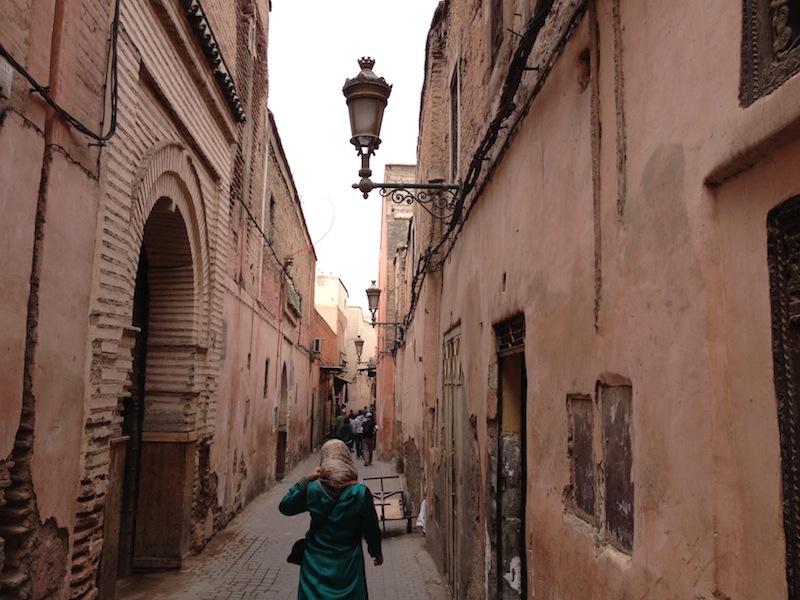 In the charming little gallery, housed in a beautifully restored travellers' inn or funduq, we found a collection of photos of Morocco dating from the 19th century through to the mid-20th. Being a big fan of photography, I was in my element. Some of the images featured Marrakech and the country's other famous cities, such as Fez and Rabat, others remote villages and the glorious Atlas Mountains.
It was a fascinating and atmospheric collection. But what struck me was how little Marrakech had changed over the years. Yes, there are more buildings today, more concessions to modernity and more tourists, but its soul remains much the same.
That soul is represented by the medina, where people still make their living in thriving souqs, either by making or selling traditional wares. The medina remains a maze of narrow alleys, where it's easy to get lost and confused without a good map or a reliable guide. There's still great poverty and too many beggars, and despite the huge number of motorbikes, animals still play a crucial role in everyday life. The craftsmen are as talented today as their forebears were, but there's also filth and a collection of obnoxious odours to turn the stomach, although my cold helped keep my appreciation of them to a minimum.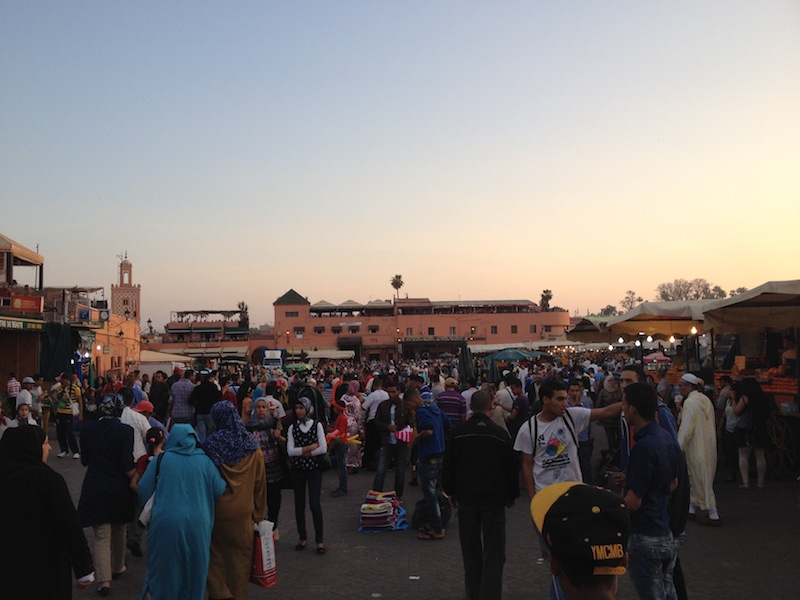 It was all hugely entertaining and, in the medina at least, a glorious relief to walk down streets without seeing branches of Gap, Tesco, M&S, Starbucks and all those other stores and franchises we find in every other city on the planet.
Away from the photos in the gallery, we stopped at the cafe on the roof terrace and drank in the great views of the pink city, its flat roofs crowned by a forest of satellite dishes.
But that was it. The sightseeing was over.
We said goodbye to the wonderful Ksar Anika staff, strapped ourselves into one of the city's dilapidated taxis and drove out to the airport. Huge, black storms circled the airfield as we waited for our flight, bringing the first proper rain of our stay.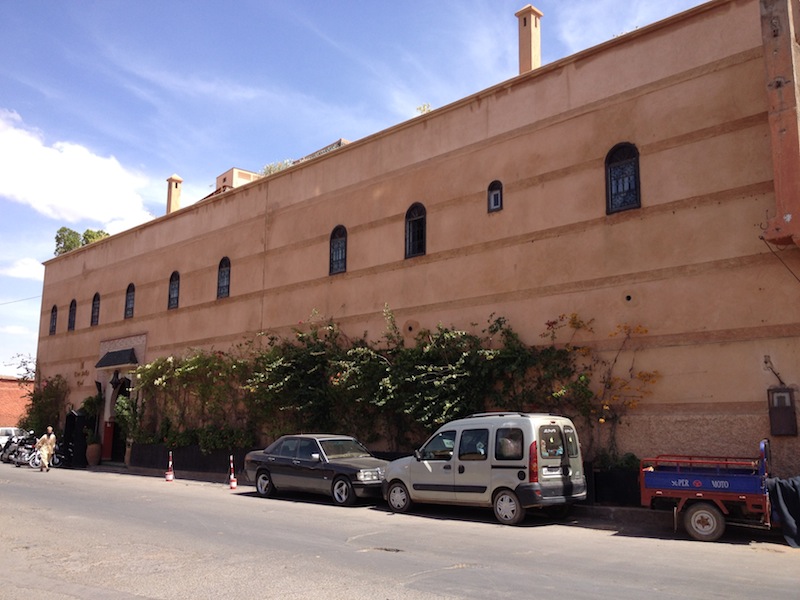 Marrakech had certainly been an experience. Despite my fears, it had actually been a remarkably friendly place and I never once felt threatened or overly vexed by the pesterers.
OK, it will never win a beauty parade, and its attractions are limited, but Marrakech is a city as theatre. And there aren't many like it.