Monday lunchtime in JetBlue's Terminal 5 at New York's JFK Airport, where we were preparing to fly south to Charleston in South Carolina at the end of a long weekend in the suburbs of New York.
Staying with friends who were living in the US for a few years, we'd arrived on the previous Friday from a cool and cloudy London to a wall of heat and humidity that hit us like a rebounding punch-bag. Fortunately, an air-conditioned cab had been lined up to take us to our friends in Westchester County.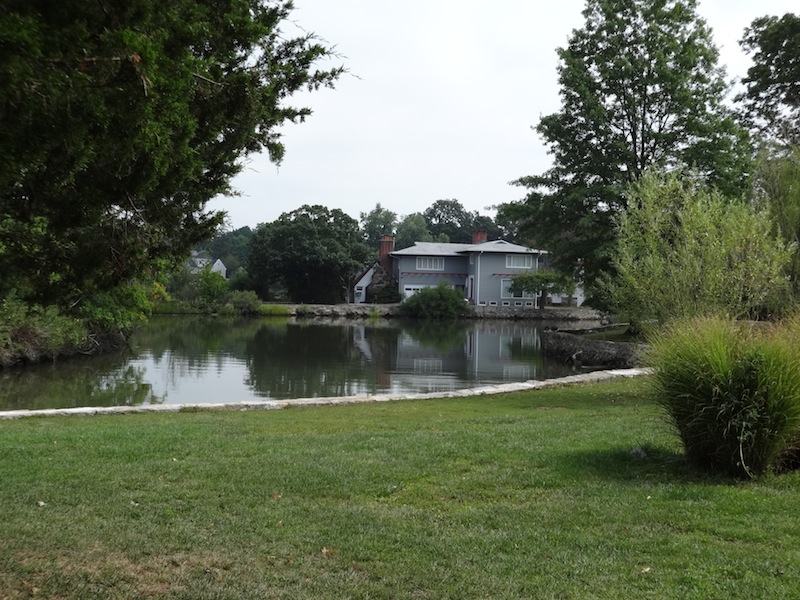 We wound our way along the freeways, through Jamaica and the Bronx, before discovering the fancier 'burbs and their home in a quiet, beautifully landscaped development off the old Boston Post Road in Larchmont.
That sultry night, thankfully relatively free of jet lag, saw us consuming beer by the gallon in their garden, catching up on the gossip, being eaten by mosquitoes and stuffing our faces with barbecued meat.
Come Saturday, and covered in bites, I found the heat and humidity even more overwhelming as we went out for a walk down to the water. It didn't take long to work out that Larchmont is a very moneyed place, with some stunning homes lying in beautifully landscaped grounds. This was clearly the territory of city bankers and celebs.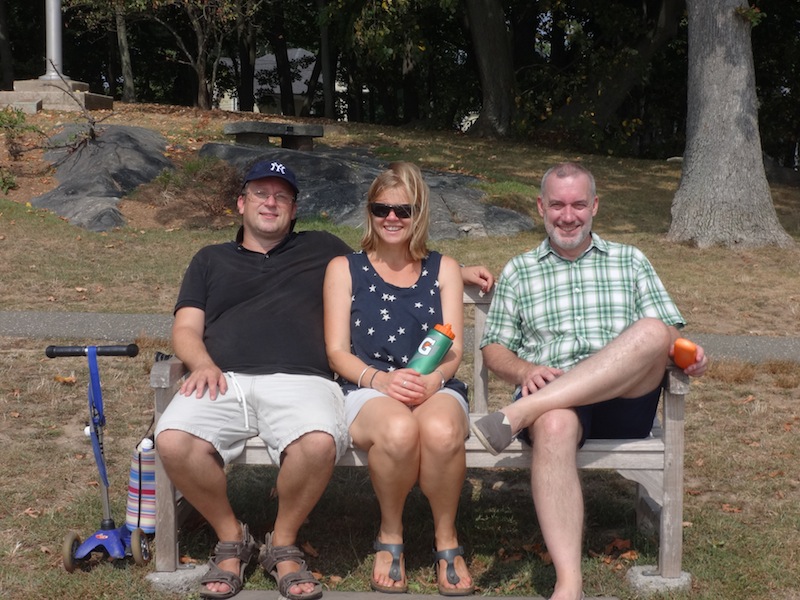 Plenty of trees provided much-needed shade but only a few brave souls were out and about under the sun – Hispanic tree surgeons noisily at work and a couple of fishermen admiring their ample catch.
Sadly the little sandy beaches were all private, and closed for the season, so there was no opportunity to cool off in Long Island Sound. Instead we lapped up the views over to the island and beyond, with Manhattan barely visible through the haze.
We took a walk up one of the main shopping streets – elegant in its own way, obviously servicing a wealthy community and reminiscent of Santa Barbara in California.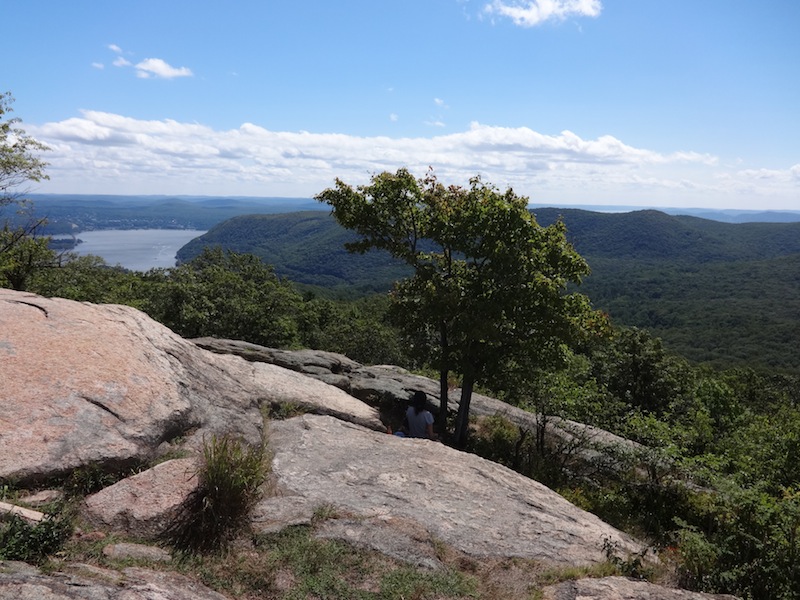 We grabbed lunch at the town's venerable hot dog stand, Walter's, which is a site of historic importance now and built in a not-very-appropriate Chinese style, and then took a welcoming, cooling dip in the communal pool back at our hosts' development.
The three of us chaps took an early train into New York City, had a beer in Bryant Park and explored the West Village on foot, stopping off here and there for more alcohol. Down by the water we could see storm clouds looming large but thankfully they stayed clear.
In the evening, all back together again, we drank more and enjoyed tapas. The journey home by train caught us out as we fell asleep and found ourselves stranded at Harrison further up the line. It made for a lengthy and tedious journey home as we waited for the last train, when we just wanted to be tucked up in bed.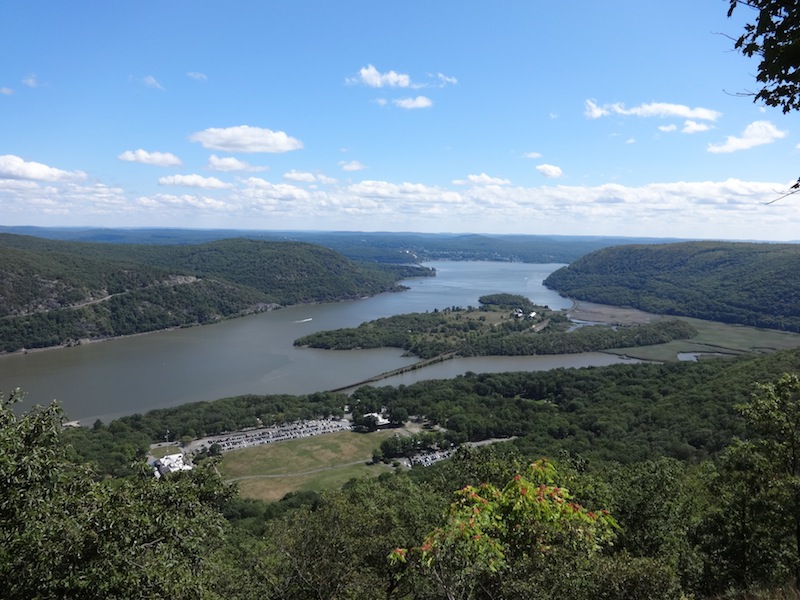 The next day dawned sunny but fresher as we drove up-state through woodland and hills to spend the day at Bear Mountain National Park. Driving up to the top, with brilliant sunshine and blue skies, we were treated to amazing views all the way down the Hudson River to Manhattan, while a mass gathering of Harley Davidson bikers showed off their gleaming motorcycles.
Everywhere we looked were rolling hills draped in forests, lakes glinting in the sunshine. It was a remarkably beautiful spot and busy with day-trippers.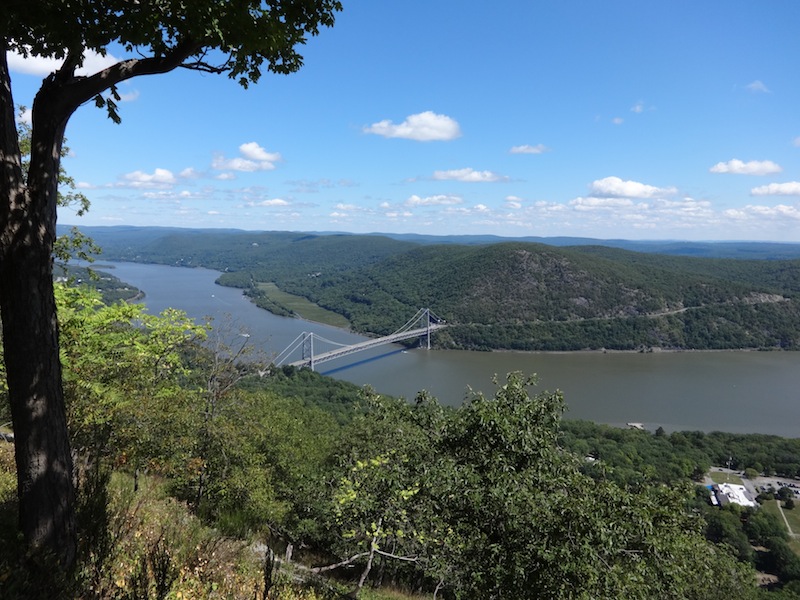 Elsewhere in the park we stopped for lunch at the grand Bear Mountain Inn, wandered around the zoo so that William could see his favourite beaver (!), and then circled Hessian Lake with the smell of charcoal filling the air as families fired up their barbecues.
Leaving, we crossed the Hudson over the elegantly industrial Blue Mountain Bridge and drove home through stately New York towns and villages, most of them dripping with mansions and money, places such as the famous Sleepy Hollow, Dodd's Ferry and Scarsdale.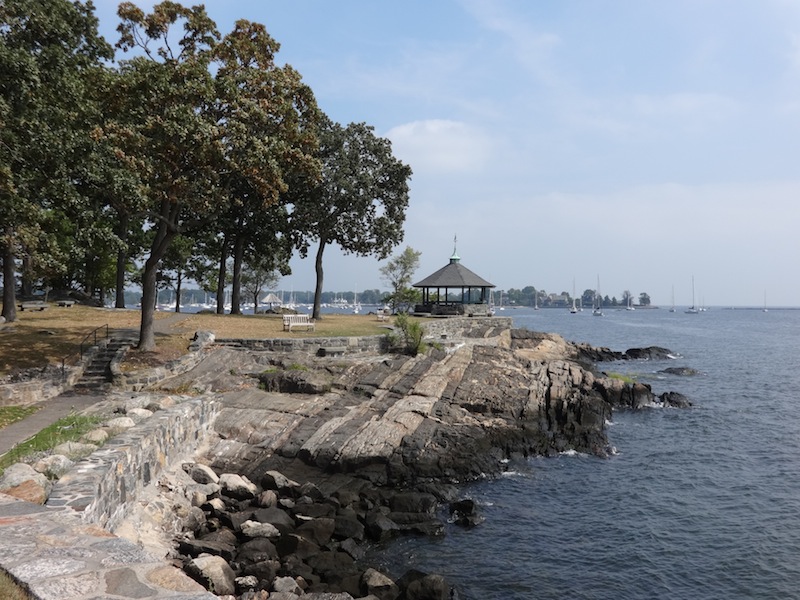 I was surprised at just how beautiful the state was, and how pretty its towns could be, despite being so close to the urban sprawl of New York City.
Tired and back home, we spent our last night with our friends chilling at home with pasta and beer, chatting and watching the F1 movie Rush.
Monday found us at the beginning of a new adventure, at Terminal 5 ready for Charleston…