I'll come out of the closet and admit to being a fan of country houses. I always have been. So it's not just grannies who spend their leisure time nosing around mansions and palaces.
Deep in the Surrey hills is a house with beautiful views and real style, now in the possession of the National Trust. Polesden Lacey became famous as the home of Margaret Greville, a socialite who came from humble beginnings but ended up a friend of royalty, the rich and famous.
A few miles outside the unremarkable suburban town of Dorking, it's not that far from where I grew up. But this house and its Edwardian grandeur couldn't be further removed from my family's standard issue semi in Caterham. Even in late winter, when we visited, Polesden Lacey looked impressive.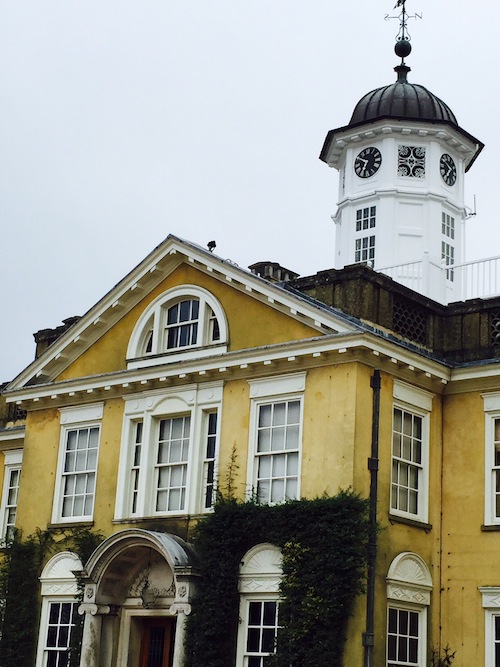 As a National Trust property you do have to dodge people trying to sell you membership and a merry band of aged volunteers of a certain class who all speak like the Queen, but it's worth it.
The house is but the latest in a number of properties that have stood on the site but it's modern compared to many Trust houses. What we see today is mainly an Edwardian confection, based on an earlier 19th century property. Its dashes of yellow stone give it a cheery air from the outside, even on a drab day. The entrance hall, however, is rather gloomy courtesy of some heavy wood panelling rescued from a church.
A volunteer gave us a brief history of the house and of Margaret Greville's life. Born in Scotland and illegitimate, she inherited a fortune from her father, the brewer William McEwan. She married the aristocratic Ronnie Greville in 1891, despite her dodgy background, but he died in 1908 – leaving her as the queen of Polesden.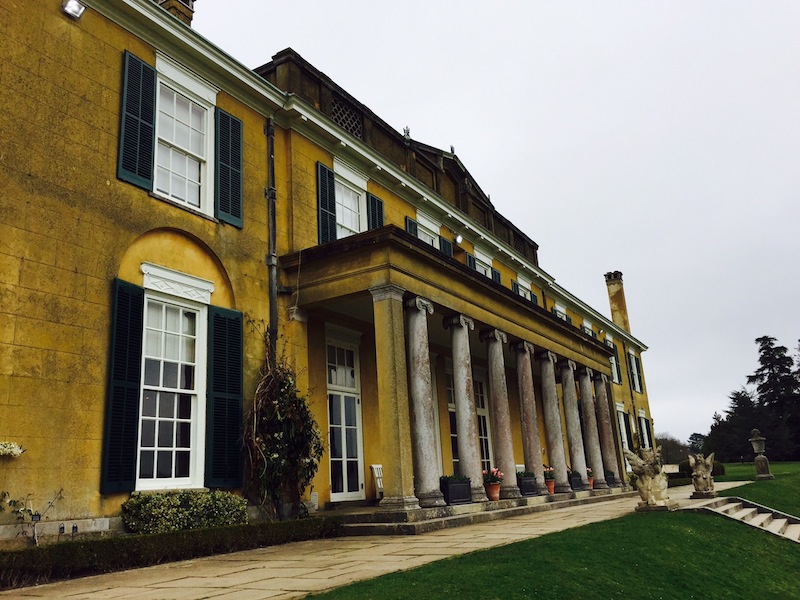 Our volunteer glossed over Mrs Neville's flirtations with Germany's Nazi party in the pre-war years though, preferring to focus on her philanthropy and the fact that she left many of her priceless jewels to the Royal Family in her will. As if they didn't have enough…
The house itself is a mixed bag. Upstairs lacks drama, and several empty rooms only hint at what the bedrooms would've been like. The fact that it was divided into apartments at one point in the 20th century has left scars.
Downstairs is a different story and the highlight is the Gold Room, which wouldn't look out of place in a king's palace. Art, antiques and jewellery are on display throughout.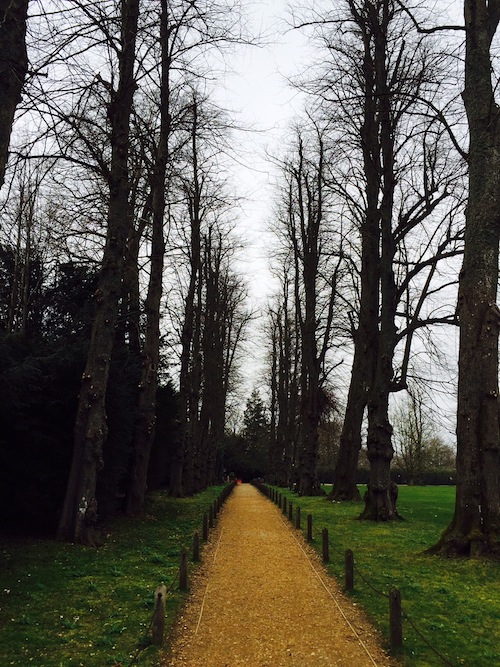 A small temporary exhibit during our visit told the story of the house in the First World War, when it was used as a convalescent home for injured soldiers.
We walked into the gardens, which in winter lacked the colour of summer. Still, standing on the terrace, looking out over the Surrey Hills, it wasn't too difficult to imagine Mrs Greville and her fabulous guests in those pre-war years, drinking Champagne in the sun, flirting with each other and Nazism.
A different era…