Japan is notorious for its earthquakes and I'd wondered several times, with varying degrees of apprehension, what would happen if one struck during our stay – especially at night while we slept high up in a hotel tower block. We finally experienced one during a visit to a heritage site in Tokyo. Or rather everyone but me experienced it.
It was while we were at the temple of Senso-ji that I got a text telling me that a quake had struck – one of around 5.3 on the Richter scale. Graham said he'd heard loads of similar phone alerts going off at the same time. Again, I was oblivious, and there was no sense of panic. Perhaps it was because the ground didn't seem to shake. In truth it was all a bit of a non event, for better or worse, but I was impressed that we got the alert.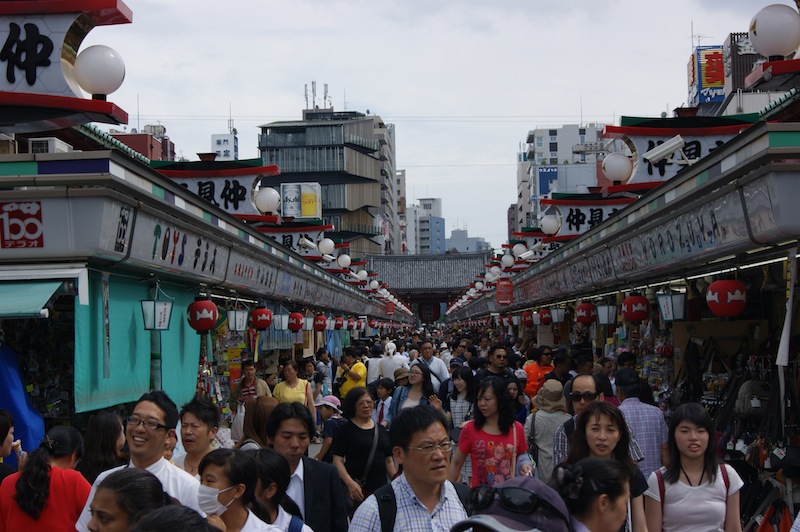 Before the quake we had a stressful morning trying to work out how to book tickets for the train to Takayama later in the week, using machines that made no sense whatsoever. Courtesy of a helpful but not very bilingual customer service assistant, and thousands of yen later, we got it all sorted.
Meanwhile I was feeling very grateful for the excellent and exceptionally clean public loos that are a notable feature of the Tokyo public transport system. Because clearly something had disagreed with me from the night before!
Still, we decided to do a walk through the low-rise Yanaka district suggested by our Lonely Planet guidebook. This revealed a very different side to Tokyo, including pre-war wooden buildings, narrow alleys and secret squares. There weren't many gardens but locals had made use of the limited space available to them with plenty of planting in pots.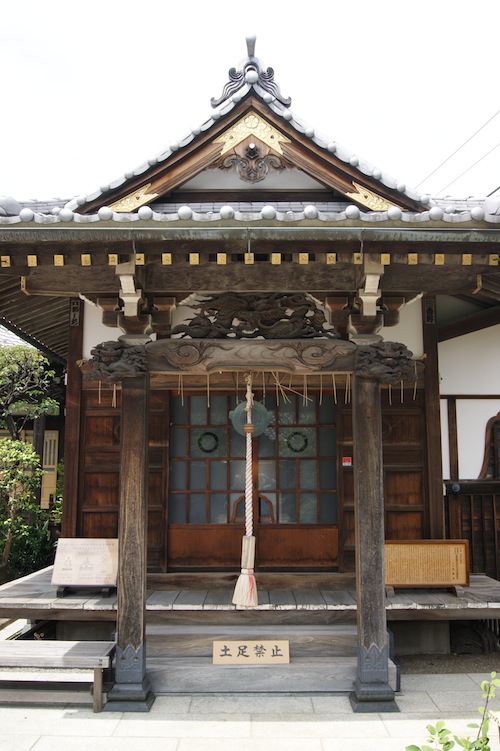 Our walk took us past numerous little temples and shrines, situated off the beaten track. Quiet, beautifully designed and atmospheric, some sat in the shade of twisted trees amid landscaped grounds and cemeteries. Cedars, pines, acers and azaleas dominated. There weren't many other people about, just a small walking group who soon left us behind.
We took the metro to Senso-ji, which is the city's most visited temple and scene of our non-existent earthquake experience. And in contrast to Yanaka the crowds were massive, packing out the attractive shopping streets leading to its heart. At the temple itself a golden image of Kannon (the Buddhist goddess of mercy) rested, apparently pulled from the water not far away back in the 7th century.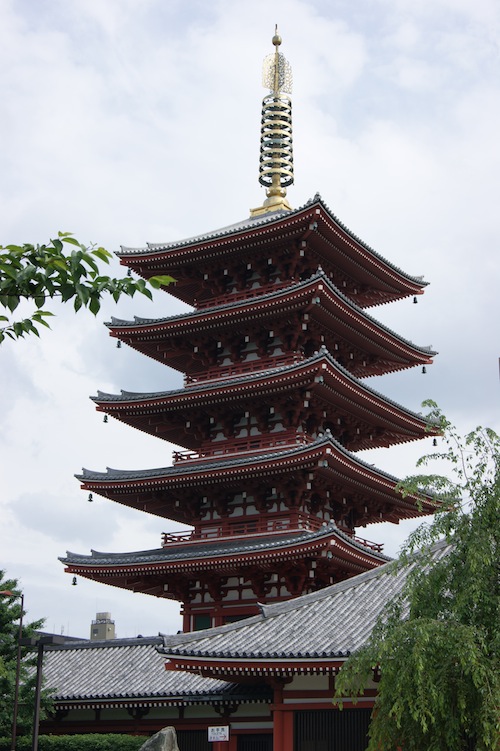 The temple buildings and grounds, including a pagoda and stream, were all very attractive and the scent of incense filled the air but it was hard work dodging the selfie stick-wielding hordes. For a religious centre, it had the atmosphere of a shopping centre in the run-up to Christmas. Some managed to dodge the cameras and jostling to pray amid the chaos, bowing and clapping, throwing their offerings into boxes.
An old man chatted to us and I reacted in my typical British way, suspicious that he was either a lunatic or trying to sell us something. In fact, he was just a charming gent on a bike wanting to practice his English, one of numerous locals we'd meet during our visit who were happy to chat and help.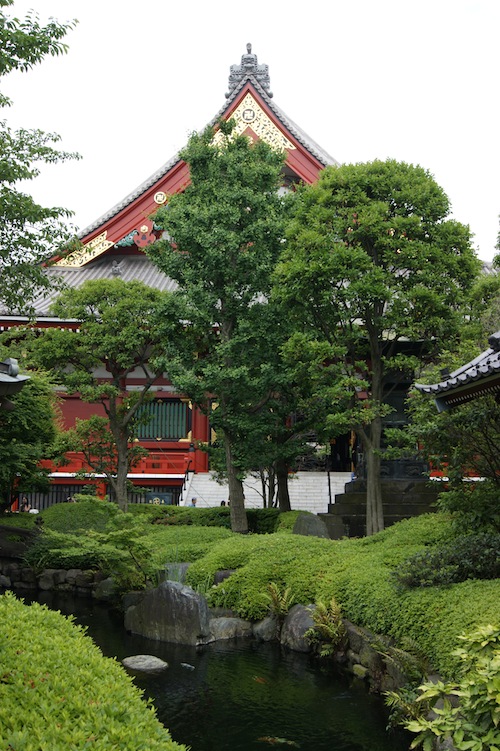 We took the long tube journey back to the hotel, drank lots of champagne in the second floor bar and staggered out to spend the night in the bright lights and noise of eastern Shinjuku.
The streets were as bonkers and neon-clad as Shibuya but there was a greater emphasis on sex in the advertising outside many of the buildings just off the main arteries. It's where the fixation with youth and cutesy cutesy clashed in a pseudo-paedo way that I found disturbing, with huge, garish pictures of girls in school uniform looking as if they're gagging to get their clothes off – and ours.
We ate in a fast food-style place popular with students and tourists, tucking into miso and meat and rice. It was cheap and delicious. We then headed for the gay district of Shinjuku Ni-chome and found tiny bars that could barely hold more than a handful of people, and some very weird mags and comics that said a lot about the sexual tastes of men in these parts. We doubled the numbers and I felt hopelessly out of place.
Dragon Men was much larger, with a mix of locals and tourists, a dance floor and a varied crowd. Some were well oiled, including a pair of Americans who took something of a shine to us. It was flattering, if unusual, to be branded a silver fox by chaps who obviously wanted us to go home with them!
We left alone, drunk.