Tokyo is an insane city. I've never experienced anything quite like it. Fascinating yes. But it's not one I could honestly say I warmed to. As we departed the Hilton in the heat and made our way on the courtesy bus to Shinjuku station, I doubted that I would return for any great length of time.
It may be vast, but it doesn't have many of the things that we particularly enjoy. In particular, it lacked the wide range of heritage and history sites we're used to. It was hot, non-stop, garish, wonderfully friendly, modern, smelly, childish and gleaming. And I'm glad we'd been.
From the station we were off to the interior and the small city of Takayama, known as the gateway to the Japanese Alps. It was our first experience of the famous bullet trains – in particular, the Nozomi to Nagoya. Despite a few hiccups with the tickets, we parked ourselves on the platform ready to jump on board during the brief stop we'd been warned about. Everything was very organised. Our part of the sleek 16-carriage train was clearly signposted, and painted lines marked out precisely where we had to queue.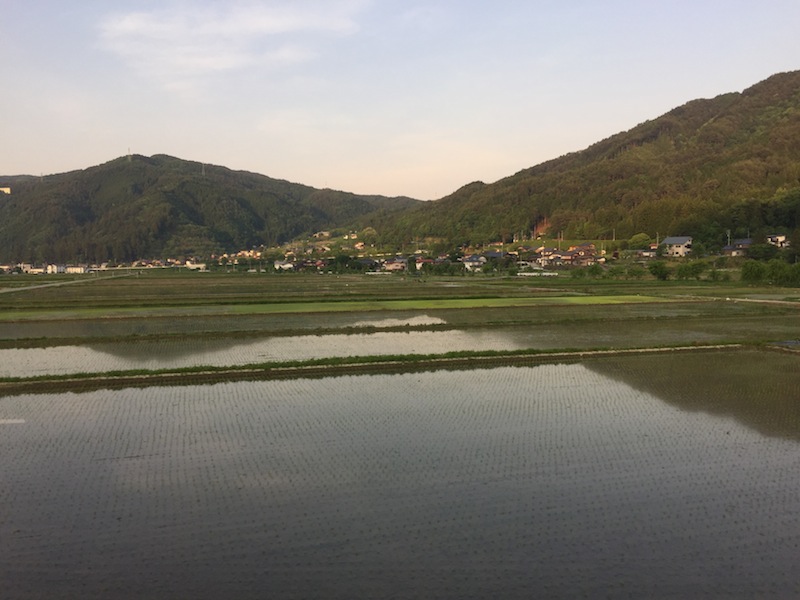 The carriage was spacious, with loads of leg room. Everybody behaved, peace reigned. Anyone who wanted to talk on their phones went out into the corridors in stark contrast to the behaviour back home. There were the usual long announcements and countless notices telling us how to behave.
As we left Tokyo, the steel and glass skyscrapers gave way to an increasingly less glamorous cityscape, more low rise. After a couple of suburban stops, the driver put the pedal down and we really felt the acceleration – like a plane powering down a runway. But it was so quiet you could hear a pin drop.
The urban sprawl was endless, broken only by a few rivers and steep hills that made building impossible. Beyond, the mountains were just a blur in the haze so we never caught sight of Mount Fuji.
Amid the sprawl there was still room for some greenery. For wherever they could, the locals had jammed in little paddy fields to grow rice and exploited their gardens to cultivate fruit and veg. Lawns were few and far between.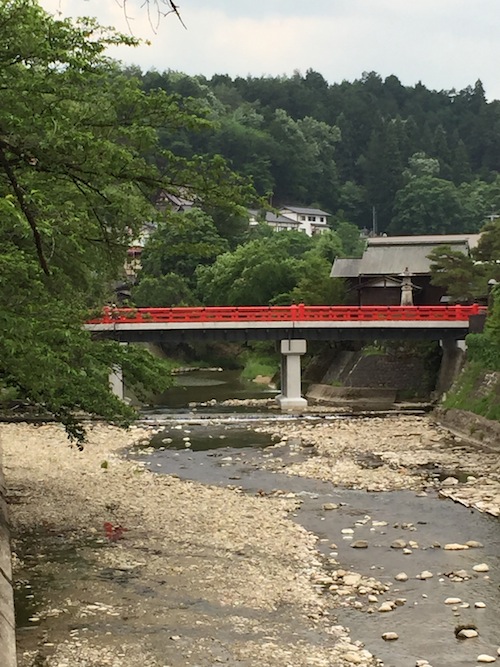 We left the train at Nagoya, a giant city that looked much like Tokyo. We changed on to the limited express to Takayama and motored into a more suburban landscape. Eventually this gave way to wooded hills and mountains, carved by a tumbling river that was often dammed to provide power. The landscape was at times beautiful and dramatic, sometimes given over to terracing, paddy fields, green tea plantations and towns and villages of minimal charm.
The sun was beginning to set as we drew into Takayama. And a few yards from the station we found the Best Western – not up to the standards of the Tokyo Hilton but with exceptionally friendly staff.
We walked into the city centre, which was mostly post-war and utilitarian, clean and quiet. There were restaurants but most were behind closed doors so it was impossible to see what they were like and whether there was anyone in them. Being paranoid about being the only diners, it wasn't a situation I warmed to.
Finally we found a place called Chuka Soba Kajibashi, right near the river that divides the town in two, and had excellent ramen and a few beers. It was just closing at about 9pm.
We couldn't find any bars as we wandered around. Yes, there were streets of neon promising some sort of drinking action but they all seemed to be dead or closed off. My mood dived.
Graham finally opened a door to one place that sounded fairly lively and we found ourselves being invited into what looked like an old dear's front room.
Four Japanese men of a certain age were tucking into booze and food, enjoying their karaoke. A woman of pensionable age served them. They were all incredibly welcoming, urged us to sit on the last two bar stools and jabbered away to us, trying to make themselves understood.
We spent an hour attempting to hold a conversation, laughing and joking, and they generously bought us drinks. It was one of the most bizarre nights out of my life but I was certainly won over by the locals.
However, as we made our way home, I wondered whether Takayama was going to be a city that would see us sitting out the evenings in our hotel room with beers bought in the nearby supermarket… Because that's how our night ended.