The long journey home. My least favourite part of any holiday. And this particular one had always promised to be more arduous than most.
With a morning departure from Narita Airport – situated well to the east of Tokyo – there was no way we'd ever get there from Kyoto without breaking the journey overnight. And so we'd booked ourselves a hotel in the city that gives the airport its name.
I woke feeling low. My bad back had kept me awake for much of the night and my guts were in turmoil courtesy of our culinary excursion around Kyoto's local beef dishes. I could barely stomach breakfast.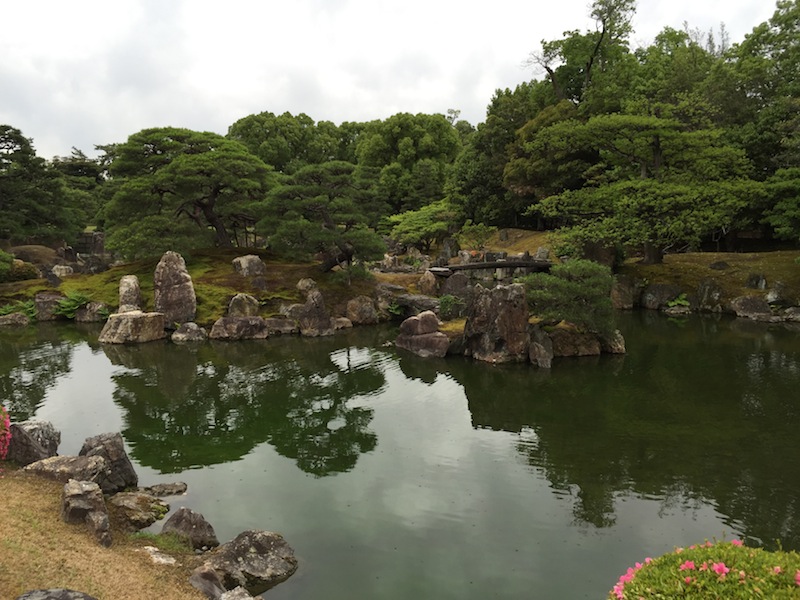 We checked out of the Hyatt – a great hotel if a little out of the way and with staff who never quite reached 5-star status – and spent our last few hours at Nijo Castle, yet another of Kyoto's UNESCO World Heritage Sites.
It was built in 1603 as the Kyoto residence of the shoguns, the men who wielded real power in the kingdom, and today has the usual collection of handsome buildings and delightful gardens. After the shogunate fell in 1867, it became an imperial palace.
The gates have the most intricate and colourful decoration but it was a shame we didn't get to see them shining to their full effect courtesy of the gloomy weather. Still, the buildings themselves were particularly grand, with historic painted wall panels and ceilings.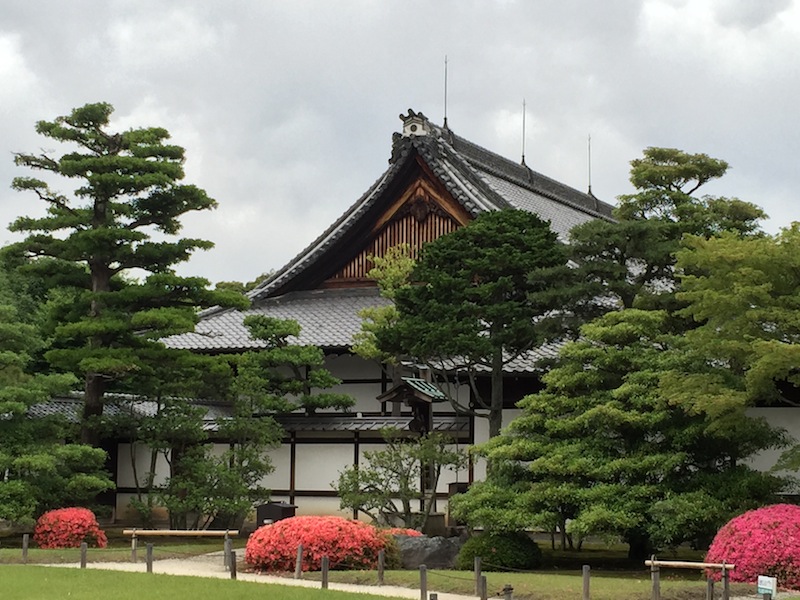 There were tons of school children around (as seems to be the way of things in Kyoto) but they were well behaved and kept out of our way as we toured the grounds.
An hour or two later we were in the bustling, noisy station at Kyoto waiting for the bullet train to Tokyo, listening to the endless announcements and the weird chirruping noises that make up the soundtrack of Japanese stations.
The rain fell as we made our way east but at least we caught sight of Mount Fuji, just visible through the clouds and downpours. We changed trains to Narita, a line busy with commuters, and got a cab to the Richmond Hotel.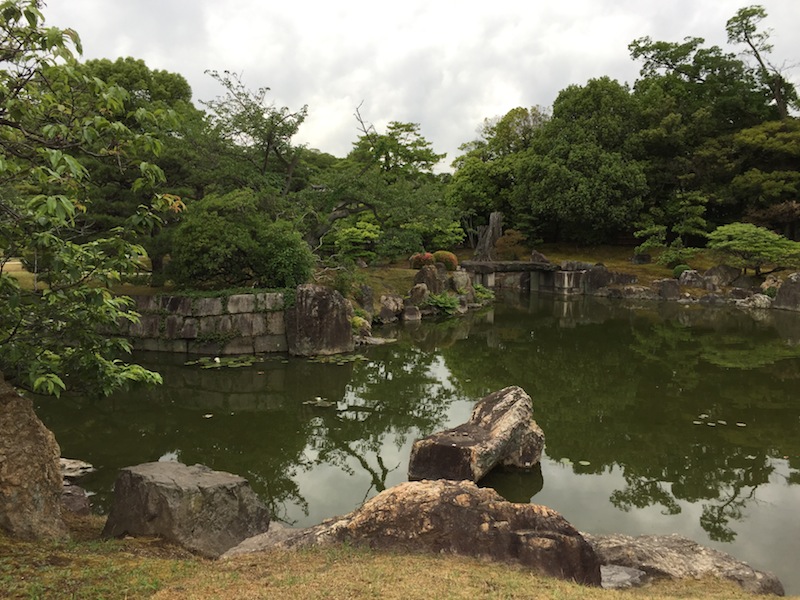 That evening it was absolutely chucking it down as we found a little Italian restaurant serving genuinely delicious and authentic pizzas (with my guts I badly needed stodge). And then we found ourselves in the Jet Lag Club, a bar frequented mainly by flight and cabin crews. It was rammed with memorabilia, perfect for a plane buff like me, and a few Australian and American crews hung around discussing their work and downing pints.
Next morning we checked in at Narita, plonked ourselves in the JAL First Class lounge and had a light breakfast.
We were flying back BA First Class again courtesy of our air miles and I was determined to make the most of those 12 hours of luxury by not sleeping – a good way to avoid jet lag too.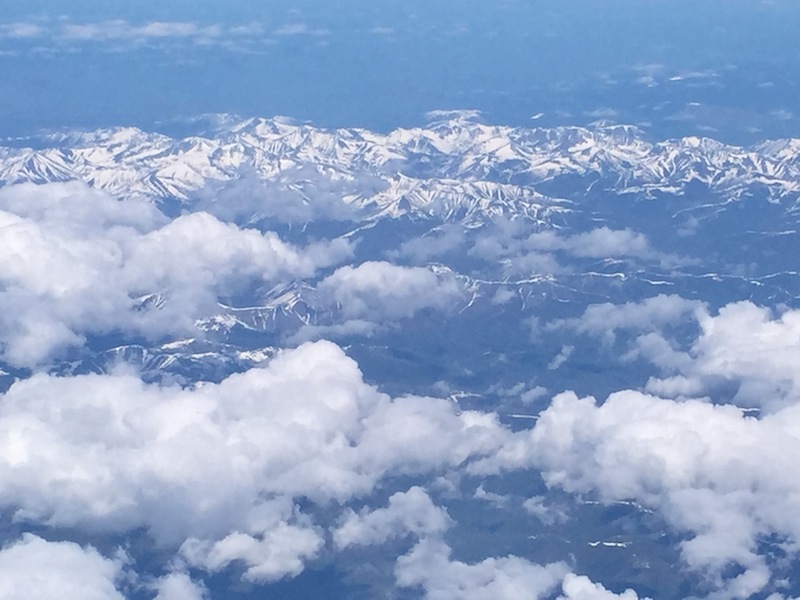 As our 777-300 arced its way over northern Japan and Russia, I kicked back, drank Champagne and ate fine food. There are worse ways to travel…
I was sad to leave Japan behind. I'd fallen for the country in a big way despite it being so alien in so many ways and so difficult to master. I loved the people, the beauty of so many of the gardens, the elegance of the temples and the superb food. I can't imagine it will be long before we go back.