Sardines. The food of the gods. And Brittany is one of the best places to eat them, along with the restaurants of Lisbon and the Algarve.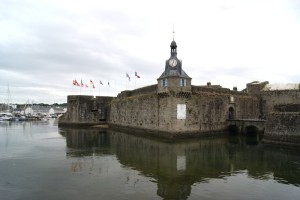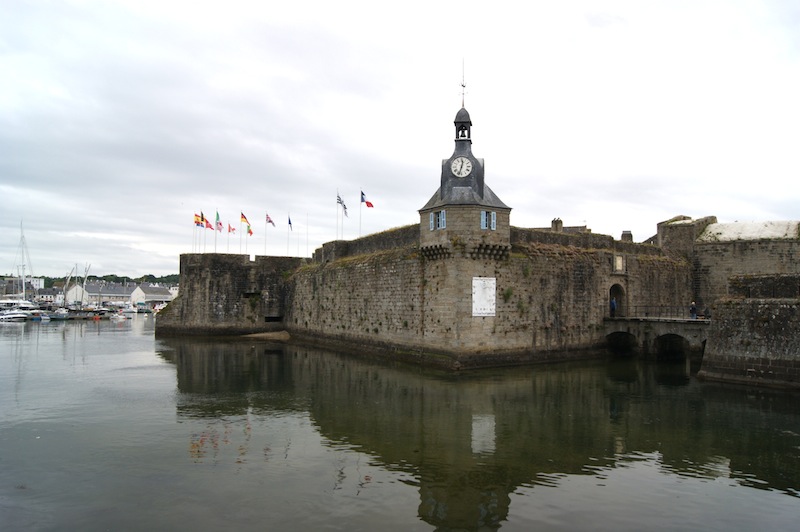 In the fishing port and seaside town of Concarneau, I lunched on a plate of them and a glass of fine Breton cider. Lunch really couldn't get better than that. It was spring and we were sitting outside one of the town's many restaurants, but the weather was chilly, cloudy and damp, and we were visiting in lieu of sitting on a beach somewhere.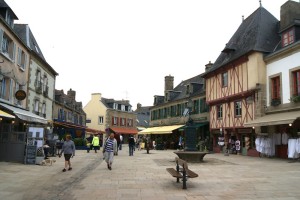 Concarneau was a great choice for sardines. It's been a vital fishing port for the French for centuries and the restaurants reflect it, tripping over themselves to serve the widest range of seafood dishes. The harbour is full of fishing boats, despite the decline in the trade over the decades. There's even a museum of fishing.
The town grew rich on tuna but sardines, which were processed in huge quantities in the canning factories, have also been vital to its prosperity,
It makes Concarneau sound a little too industrial but it manages to avoid it. While fishing continues to be important, tourism is probably bigger these days and there are more boats in the marina than the harbour.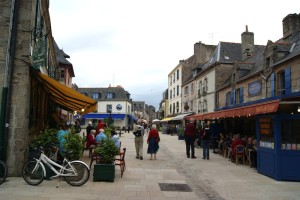 The ville close is the historic highlight. It was built centuries ago on a tiny island in the harbour, fortified with thick stone walls that give some good views of the town. Inside is a fully functioning village rather than a Disneyfied castle, although one given over largely to visitors.
Its narrow, pedestrianised streets (full of obligatory French dog pooh) are full of shops, cafes and restaurants, all neat and tidy, sporting colourful window boxes. In among the predictable, tacky souvenir shops, sitting alongside renovated medieval buildings, are some rather more attractive bakeries and patisseries, galleries and fashion boutiques. We spent an hour or two drifting from one street to another, soaking up the atmosphere.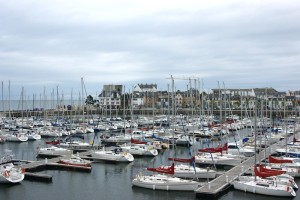 The Museum of Fishing is in the ville close, but much of it is incredibly specialist and rather dry – highlights are some models of the town in years gone by, a colourful collection of old sardine tins and a mini aquarium. Fans of model boats of all shapes and sizes will leave it deliriously happy – but I'm not one of them.
With the weather continuing to cast a damper on affairs, we nosed around the tourist office on the harbour front for something else to do and found a brochure for the Château de Keriolet in the hills a mile or so outside of town.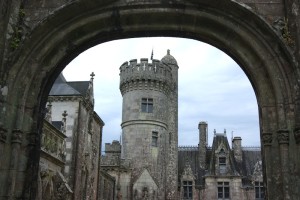 It's a great place to spend an hour or two if you're into historic houses and Russian nobility, although many of the rooms are still being restored by its dedicated owner.