The horror of terrorism in Tunisia has closed much of the country to tourists, and that's bad news for locals and holidaymakers alike. It also means that the glories of El Djem will go undiscovered by many.
The majestic Roman amphitheatre is one of the best surviving examples of its kind and even in the 21st century it dominates the town and the landscape beyond. If we hadn't have known of its existence courtesy of our trusty Lonely Planet, it would've been the last thing we'd expect to find on the edge of the Sahara.
However, this was once the site of Thysdrus, one of the most important Roman towns in north Africa thanks to the riches it generated from trade in such goods as olive oil. The amphitheatre trumpeted the city's riches and made everyone, Roman citizen or not, aware of the might of the empire.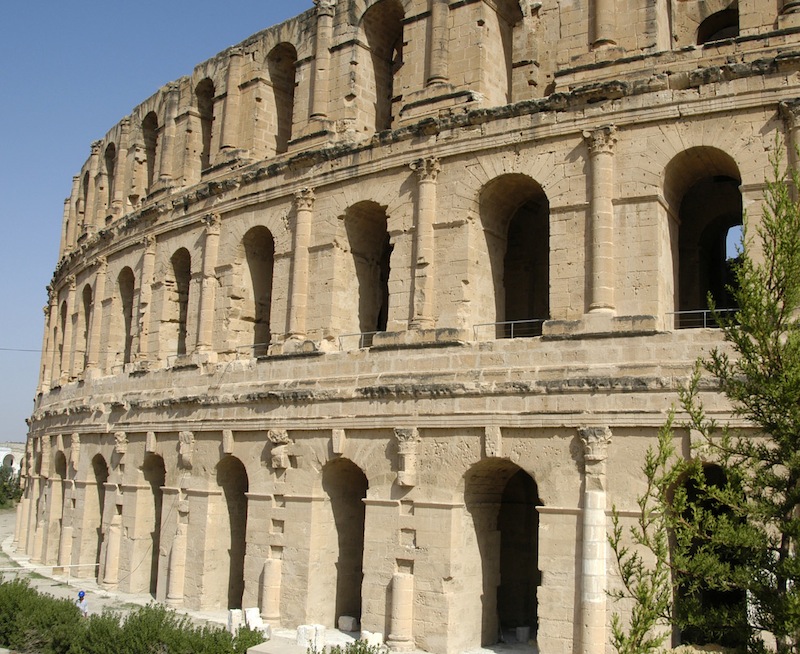 The olive oil groves are still present in huge numbers, visible for miles from the dusty roads that we careered down at ludicrous speeds in our clapped-out louage – one of the many shared taxis that offer a cheap way of travelling around the country. Crammed in with locals, I held my breath and closed my eyes frequently as our driver risked life and limb with oncoming traffic, potholes and roadworks.
We were staying in the coastal town of Sousse, several years before the shootings that made its name synonymous with terrorism, and fancied a day trip away from the pool. As a Roman history nut, El Djem was the obvious destination.
Rome's Colosseum is vast and impressive, but El Djem's is in some respects better. Despite some gaping holes where once were walls, much more of it is free to explore and the crowds were nowhere near as intense. In fact, it was virtually deserted. We could walk freely without being pestered by guides and officious security guards, or overwhelmed by tour groups.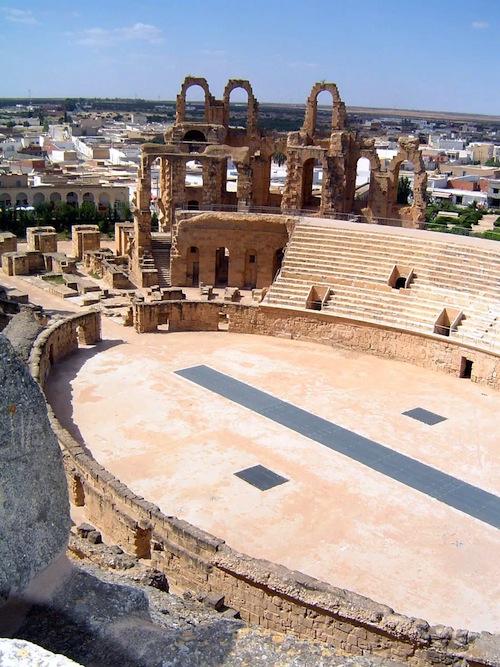 Built at the time of proconsul Gordian in around 230AD and composed entirely of stone quarried some 30km away, it measures 148m by 122m and apparently could seat more than 30,000 spectators – making it one of the largest amphitheatres of its kind anywhere in the empire.
We toured the monumental infrastructure that held up all that tiered seating. We walked across the arena floor where so many spectacular and often bloody and brutal shows would've been staged. We explored the underground cells and tunnels below the arena where gladiators and wild animals awaited their fate.
Some say the building was never actually finished, following Gordian's revolt against Rome and his subsequent suicide. But it's a difficult claim to prove, especially as substantial amounts of stone were stolen by locals over the centuries for buildings elsewhere. More damaged was caused by an Ottoman Turk assault on the amphitheatre. Despite all that, it was declared a UNESCO World Heritage Site in 1979.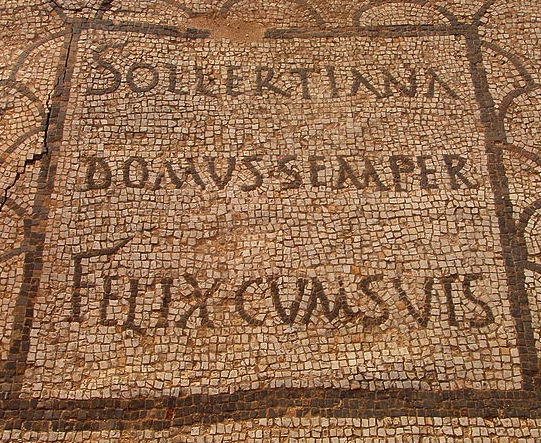 However, it's not the only attraction in town. The town's museum turned out to be a revelation, but a walk away and rather poorly signposted. It houses an incredible collection of mosaics – some of the best I've seen anywhere – as well as the remains of some old Roman buildings unearthed by archaeologists. A local showed us around the sadly deserted grounds for a few coins, then left us to wander through the archaeological remains, which surprisingly have been left open to the elements and were clearly decaying.
Over the road from the museum we found what's left of a previous and much smaller amphitheatre, although during our visit it was neglected, full of rubbish, unloved except by a lone donkey.
Elsewhere, drifting sands covered other remains of Thysdrus, still waiting to be discovered. Perhaps one day, in a safer world, they'll be revealed and El Djem will get the attention it deserves.