With a red-eye flight from Toronto to look forward to at the end of our Canadian trip, we needed somewhere to spend a few hours on the way from Niagara-on-the Lake to the airport. The Royal Botanical Gardens in Burlington were the obvious choice.
After checking out of our plush hotel, the Queen's Landing, we drove out through the vineyards of the Niagara Peninsula, skirting Lake Ontario, to find our destination in a surprisingly remote location for such an attraction.
Miles from any of the big tourist towns and cities, the gardens cover more than 2,000 acres, making them the largest of their kind in Canada. But they were surprisingly quiet for a sunny day.
A sizeable chunk of that acreage is given over to woodland and other habitats, sprawling across the landscape and criss-crossed by footpaths. But unlike, say, Kew Gardens in London, it's not a simple matter of exploring on foot. In fact, we had to drive from one section to another.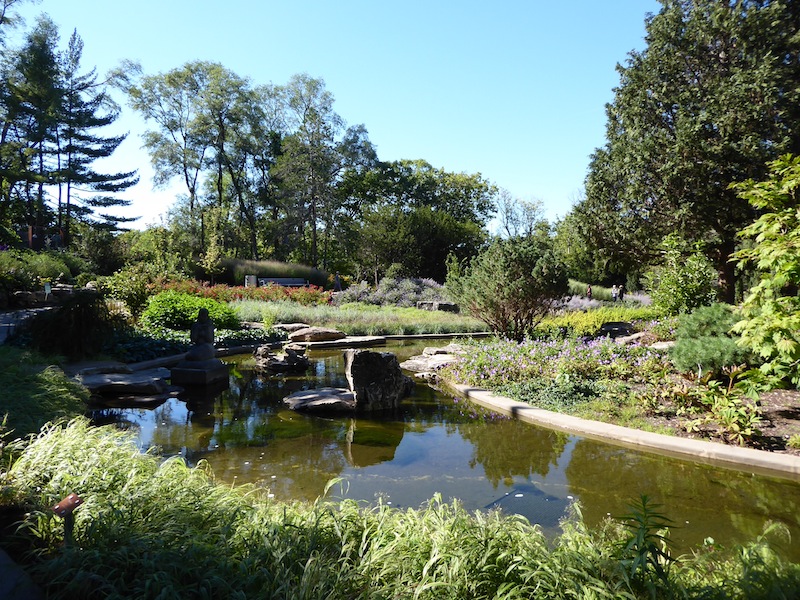 We started at Hendrie Park, over the dual carriageway from the visitor centre, and toured its many formal beds and gardens. The highlight: two reflecting pools with water lilies, laid out in front of a tea house where we stopped for refreshments. Later we walked through the trees of a prehistoric grove and stopped to admire medicinal, herbal and medieval gardens.
A veggie collection was ripe for harvesting but the roses that covered such a prominent part of the park had gone over for the season. Elsewhere we wandered through a woodland rich in magnolias and the lush Helen M Kippax Garden but, by and large, our visit was a month or two too late to see the plants at their most colourful.
A couple of glasshouses provided shelter for a good collection of exotic and vibrant Mediterranean plants, which raised the question of how the gardens cope with the often bitter Canadian winters.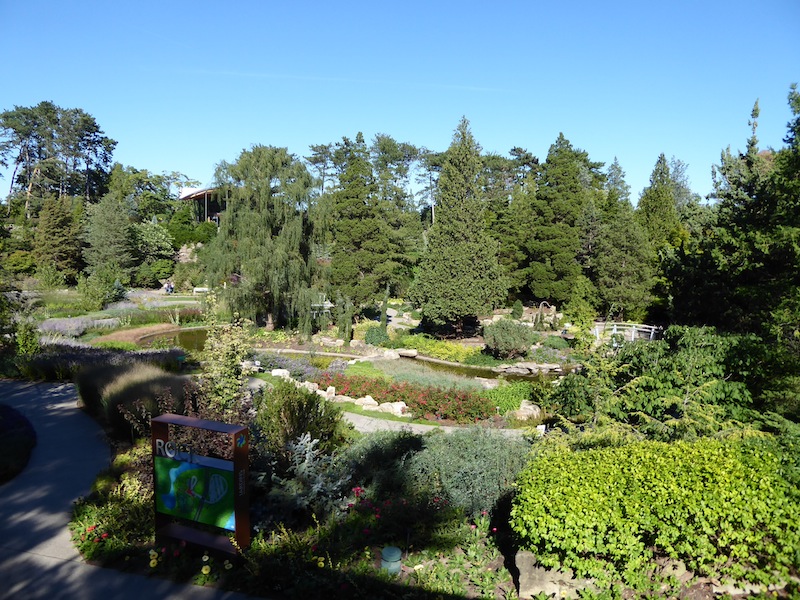 Elsewhere, a number of modern sculptures provided an alternative talking point and a couple of marquees were being set up for weddings. Indeed, on our way out we saw a blimp-sized bride and her blimp-sized bridesmaids staggering in under the weight of their weight ready for the ceremony.
We drove on to the Laking Garden, which boasts huge beds of peonies and irises but sadly we were again far too late to see anything other than the plants winding down for autumn and winter. As we'd found elsewhere in Canada, hostas were prominent and mercifully free from the ravages of slugs and snails.
The star attraction was the recently renovated Rock Garden, with its new welcome centre framed by wave after wave of statuesque grasses. This was an absolute revelation, with extraordinary planting on the undulating ground and a little stream that meandered through the site. Trees, shrubs, grasses, annuals and perennials jostled for position amid the footpaths and water features and I concluded that this was a garden I'd love to recreate at home given the space.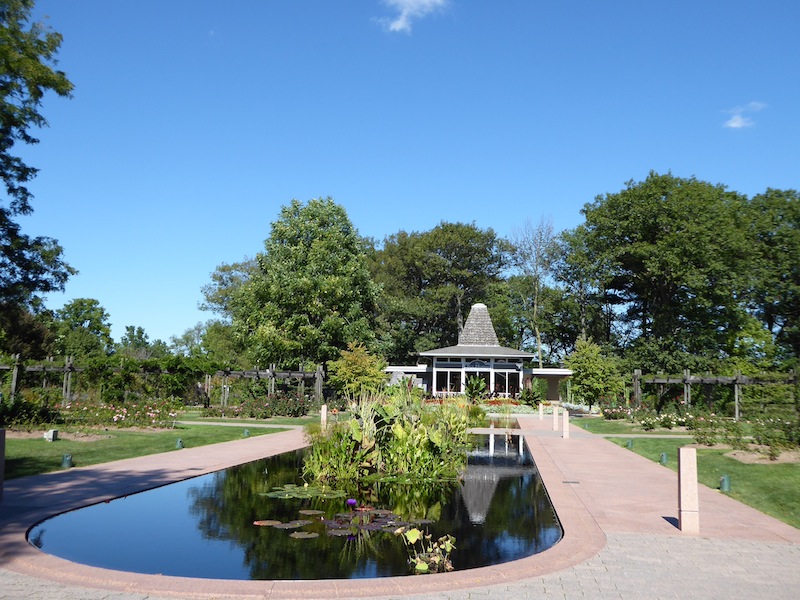 We left the Rock Garden behind and stopped briefly at the Arboretum but there wasn't much to see so we drove to nearby Hamilton, where we stopped just as briefly at Dundurn Castle – a neoclassical mansion built in the first half of the 19th century by local politician and lawyer Sir Allan Napier MacNab.
It has great views over Lake Ontario but sadly the building had just closed for the day, so we wandered around the parkland, took a few photos and then began the drive to Toronto Airport.
It was time for our 777 BA Club World flight home and to experience the inevitable gloom that the end of any great holiday brings…