There's much to see and do in Copenhagen but somehow we managed to go overboard on the royal attractions.
Take our last day in town. We chose to spend much of it enjoying the treasures of Rosenborg Palace, including the state's Crown Jewels, before tearing ourselves away for something rather more egalitarian at the Botanical Gardens.
With our flight leaving in the late afternoon we had most of the day to fill. So we said goodbye to our dinky hotel room at the quirky Axel Guldsmeden and jumped on the bus to the palace.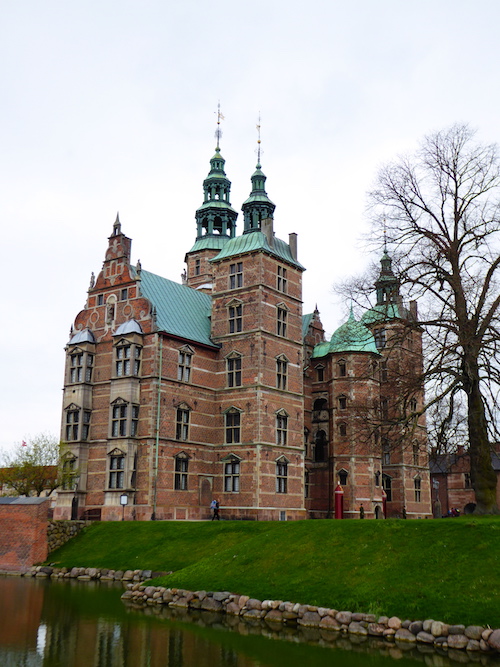 The 400-year-old Rosenborg is a striking, fairy tale red-brick building that has a surprisingly small footprint but boasts towers that soar skyward. It sits amid extensive grounds, which were just on the verge of bursting into colourful life during our visit.
The castle was converted from a royal residence into a museum as far back as the early 19th century and today a range of rooms display historic furniture, jewels, silverware, art and other royal possessions.
Highlights included a magnificent marble room, a beautifully tiled toilet, and the extraordinary Knights' Hall on the second floor, with its elaborate stucco ceiling, tapestries, coronation chairs and other trappings of royal power.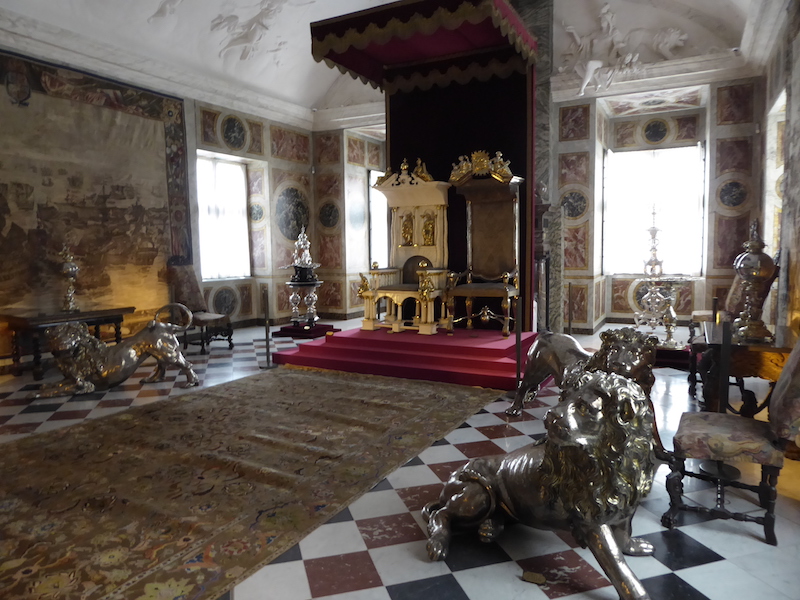 Down below, the basement housed weapons of one form or another, a collection of wine, glorious works in amber and ivory and, of course, the Crown Jewels. Compared to the English royal treasures on display at the Tower of London, the Danish collection is modest but at least we could get up close and admire the breathtaking craftsmanship on show in such items as Christian IV's Crown, made for the coronation in 1596, and Christian V's crown from 1670.
An eagle-eyed security man watched us as we toured the exhibit, while outside a couple of soldiers marched up and down with rifles and bayonets.
Nearby were the Botanical Gardens, part of the University of Copenhagen. And in an expensive city, it was good to find an attraction that offered free admission!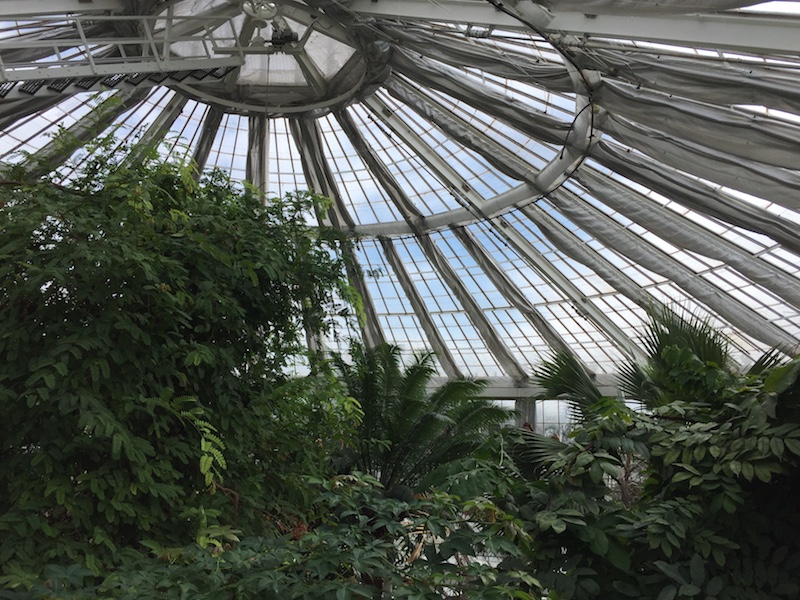 The grounds had been beautifully landscaped and while some plants were blooming, we were just a few weeks too early to see them all in their true glory.
The palm house was full of tropical plants of all shapes and sizes and provided some warmth on a chilly and cloudy day.
Our tour over, we got the bus back into the quiet city centre and found a little wine bar for a lunch of cheese and ham. A short while later we were on the train back to the airport and our Norwegian flight to Gatwick.
Copenhagen had made for a pleasant weekend away, even if my mind had not been in quite the right place to fully appreciate all it had to offer. It won't ever make it onto my list of top 5 favourite cities but it had a friendly vibe, good food and some fine attractions. It's also whetted my appetite for more of that Danish hygge.