As upgrades go, it couldn't be better. Arriving at Heathrow for our business class flights to Singapore, we were told by the check-in assistant that we were going to be enjoying the 13-hour flight in First instead. I could hardly believe our luck!
With better food, better champagne and a better bed, it was going to be special.
It wasn't our first First – that was a part of our holiday to Japan a couple of years ago – but my excitement was greater because it was so unexpected. So we made our way through British Airways' new and exclusive First Wing in T5 and on to the venerated Concorde Room for champagne and nibbles, before boarding our Boeing 777-300 for the flight itself.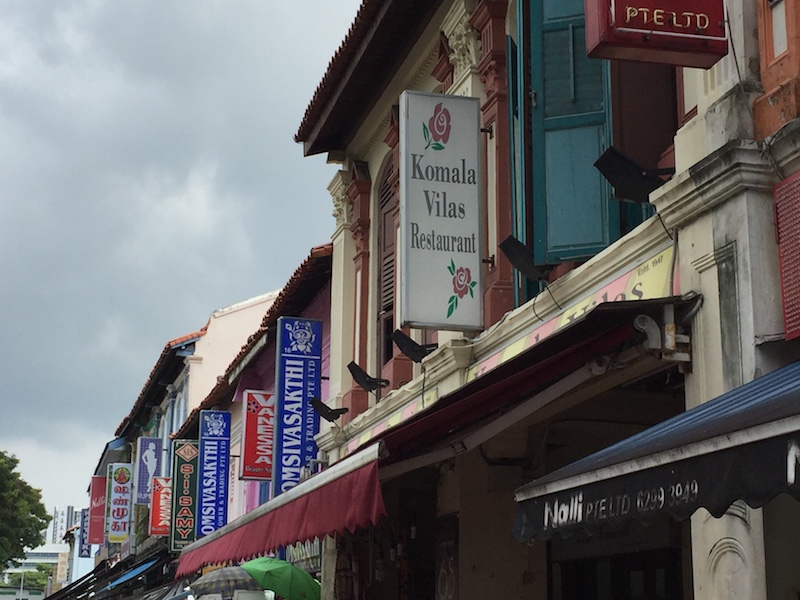 We left London at around 10pm, filled our boots with food and booze, slept well and landed in Singapore at 6pm local time.
The heat and humidity hit us the moment we emerged from the aircraft into Changi Airport. But at least there was a quick and easy skip through customs and immigration before we jumped in a taxi. The road to the city centre was lined with lush planting and towering palm trees, the sea beyond full of cargo ships.
As we approached the Fairmont Hotel, our base for the week, the gleaming skyscrapers of Downtown came into view as well as the colonial splendour of Raffles Hotel. Our room, however, had stunning views over the War Memorial park towards the modern hotel wonder of the Marina Bay Sands.
After unpacking we went out to find a bar and within minutes I was sweating buckets. The streets were busy but as clean as a whistle, and nobody chewed gum. So that was at least two Singapore positives for me.
We found ourselves in the touristy but historic Boat Quay, famous for its old shophouses but overshadowed by modern tower blocks. We resisted the touts trying to drag us into their touristy bars and restaurants but eventually had to give in and buy a drink at one just to get some cooling air-con. We moved on to another nearby bar, owned by the Red Dot Brewery, and sampled some of their fine lagers.
We crossed the water near the fancy Fullerton Hotel, finishing our evening with more lager in the outside bar at the glam Empress restaurant.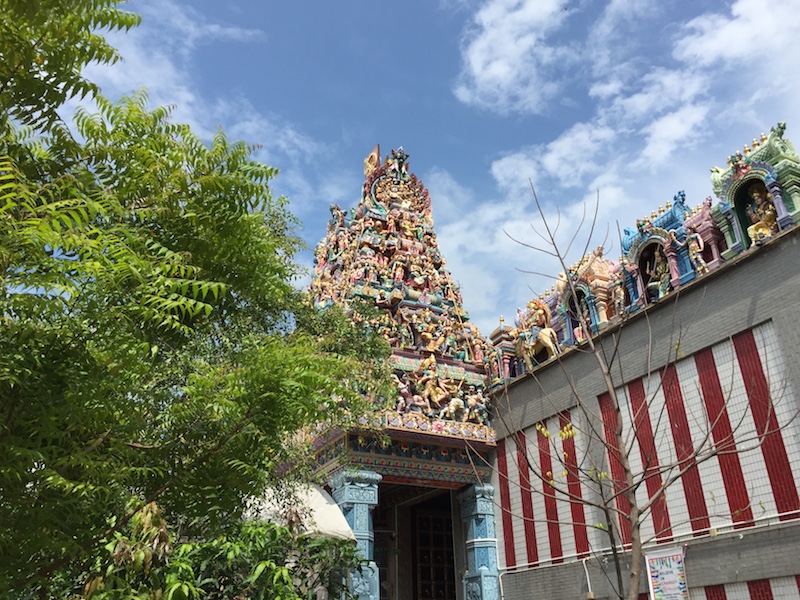 We slept remarkably well and to my surprise I had no issues with jet lag the following morning. So, after breakfast in the hotel's Prego restaurant, we ventured out in the extreme moistness to Little India on the clean, cool and efficient metro, populated by clean, quiet and polite locals.
Little India is one of Singapore's famous localities. Indian immigrants make up a substantial portion of the population, one of the groups that do the sort of menial and often poorly-paid jobs that Singaporeans wouldn't touch. Their district is very different to the sterile glass and steel of Downtown, a vibrant, noisy and earthy part of town, colourful in that garish way that I always associate with India.
Low rise and full of historic shophouses, the district has survived the development boom years. We wandered through an indoor market, full of exotic smells and unusual foods as well as Singapore's famous hawker food stalls.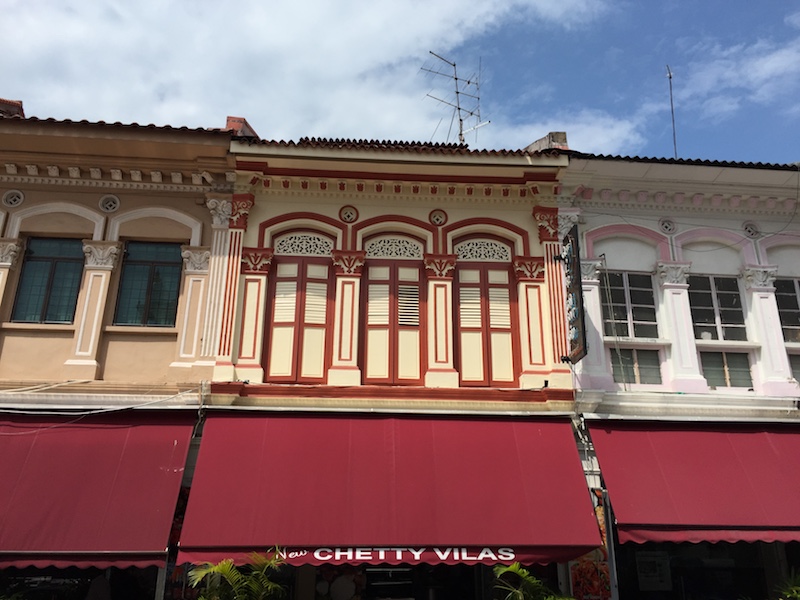 Beyond, Buffalo Road and Dunlop Street were full of stalls and shophouses away from the busy main drag of Serangoon Road. Shoppers browsed fruit and veg, garish gold jewellery, chocolates, model aircraft, jeans and all manner of cheap tat. Suffering in the heat, I bought a cheap fan in my never-ending quest to cool down.
We stopped to admire the Sri Veeramakaliamman Temple, one of the city's oldest Hindu temples and topped by intricate and vibrant statues and detailing.
We got the metro back to the hotel and relaxed by the pool, where I pondered Singapore's similarities to Hong Kong. Like its Chinese rival, it's big on finance, corporate giants and skyscrapers, and both invest heavily in telling its residents how to behave. In Singapore, as in Hong Kong, there are exhortations everywhere. One urged folk not to take foul-smelling Durian fruits on to the trains, a rule I admit I was more than happy with. The metro had a band of childish characters that enforced other behaviours – Move Down Martin and Stand-up Stacey just two of them. Elsewhere, hundreds had signed a board that urged the population to take a Kindness Pledge.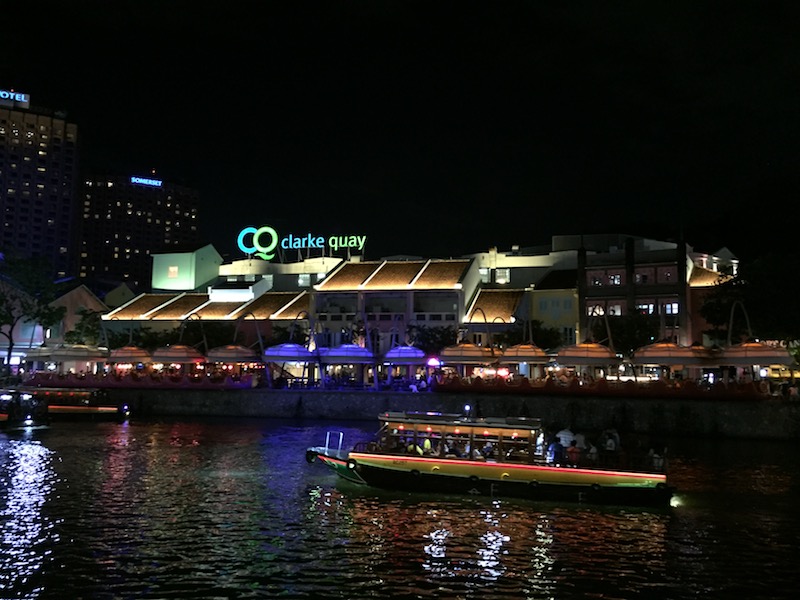 In Britain, nobody would take a blind bit of notice but in Singapore they do. Personally, I like the lack of litter, the banning of chewing gum and the respect locals have for each other. I don't like the threats of caning and the never-ending preaching that come with them…
After a big storm, we went out back to the brightly lit Singapore River, stopping for a drink at the VLV Lounge in busy Clarke Quay before moving on to quieter Robertson Quay and hearty Persian food at Shabestan.