Our visit to the Chinatown Heritage Centre in Singapore, a museum that revealed much about the lives of the poorest of immigrants to the city state, prompted memories of my favourite museum in New York City.
The Tenement Museum on the bustling and traditionally working class Lower East Side, explores the experiences of German, Irish and other folk who arrived in the city looking for a brave new world and a better life. We visited on a sunny September day when the district was buzzing with life.
The museum is based in an old tenement at 97 Orchard Street that, from its construction in 1863 until the 1930s, housed an astonishing 7,000 working class immigrants.
Home to several dozen apartments, the building was much modified over time but by the 30s the landlord had decided not to bother making any more changes and instead boarded it up. And so it lingered in a state of limbo until the museum's founders discovered it in the 1980s, looking much as it did when it was last lived in. Ruined, dusty but with many original fixtures and fittings, it would prove an ideal base for their nascent project. They opened their first restored apartment in 1992, the 1878 home of the German-Jewish Gumpertz family.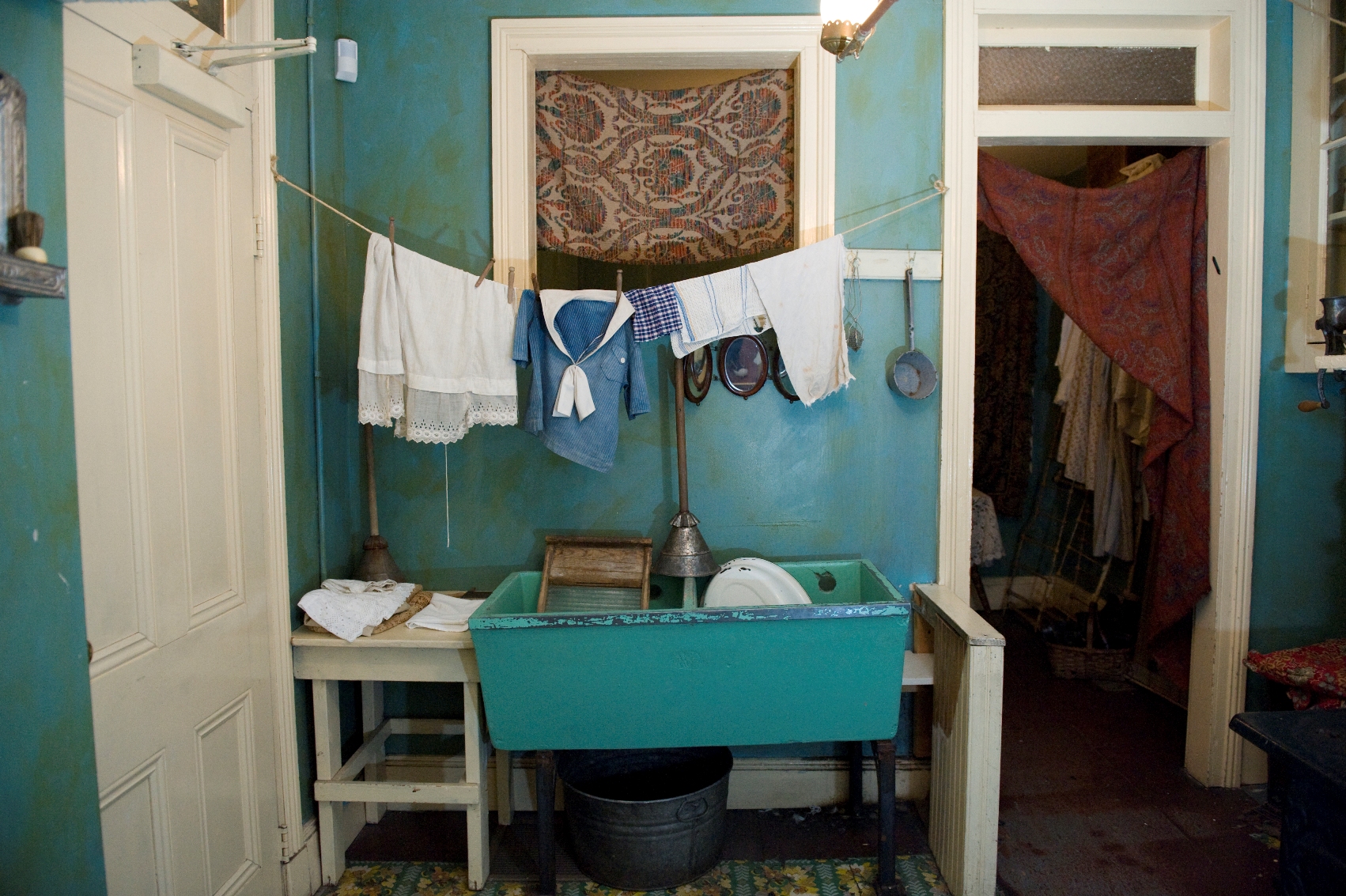 Our visit was on a timed guided tour as tourists aren't allowed to just wander around at will. But there was a choice of tours so we had the opportunity to pick what was of most interest to us.
We learned the strange story of the Prussian Gumpertz family. In 1874 dad Julius went to work as normal from Orchard Street but never returned, meaning that his wife Nathalie and their children had to make do without his steady income. They struggled on with Nathalie working as a dressmaker until she discovered that Julius' father had left his son some money in his will. Nathalie was able to get the courts to declare her missing husband dead so she could inherit the money. With it she was able to leave the district.
We also heard about the Italian Baldizzi family in apartments they would probably recognise if they stumbled on them today. They lived their in the late 1920s and early 30s, up until the time the landlord shut the building.
Our guide described the conditions people lived in all those years ago, and the commentary was often disturbing. I'd like to think those conditions are a thing of the past but sadly we know they're not…