Sunday in Jerez means religion for many locals but for us it meant visits to the Count of the Andes' palace, a flea market and a museum.
But only after breakfast in Plaza Plateros, where we watched those religious types promenading past on their to one or other of the city's many historic churches. Their posh suits and fancy frocks were in stark contrast to our shorts and t-shirts and the matronly women looked as if they'd spent most of the week doing their hair, using enough spray to burn a hole in the ozone layer. I just hoped they didn't get too close to any naked flames.
Judging by the noise during the night, which I think went on periodically until about 5am, most of the younger locals were probably sleeping things off and leaving the prayers to their folks.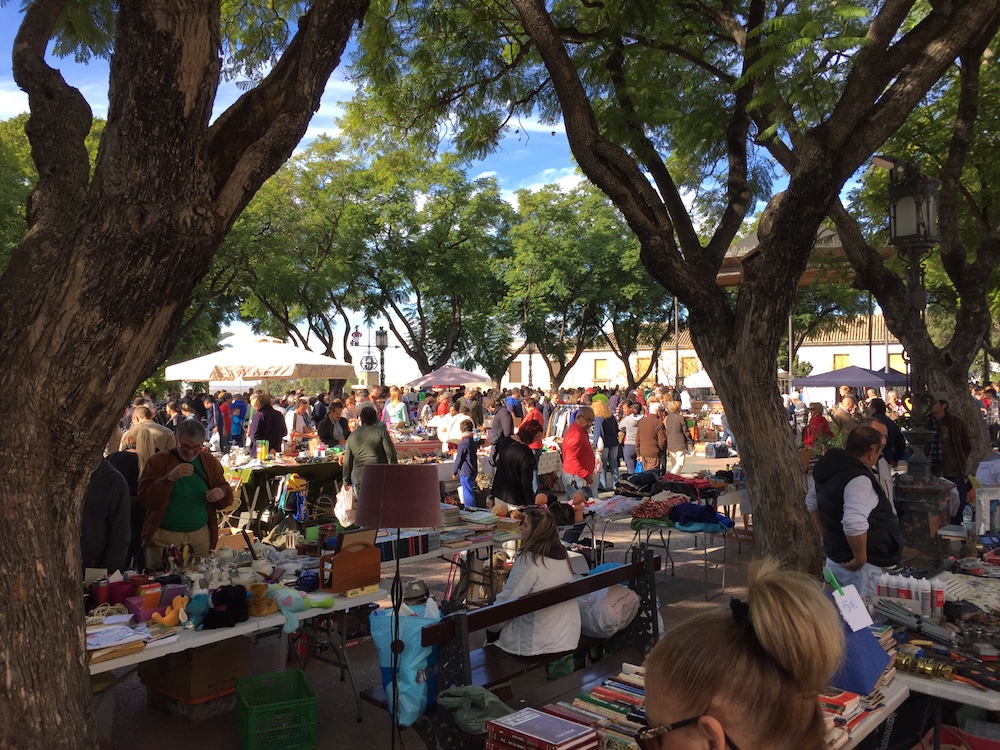 Other than the churches, Jerez on a Sunday was a lot quieter than it had been on Saturday. There were just a handful of us in Plaza Arenal, the city's principal square with its fancy fountain and cheapo restaurants. At the tourist office we were recommended a tour of the Palacio del Virrey Laserna. Which is why, a few minutes later we found ourselves just around the corner buying tickets for a tour of the home of the Counts of the Andes.
It doesn't look much different from many another Jerez historic building on the outside but this elegant palacio dates in part from the 13th century. It's been added to on and off over the centuries, the last time in the 1920s when a new wing was built to mark the visit of the king. Our guided tour was led by the current Count's younger brother, a friendly and informative chap who spoke very good English at some speed and was full of stories of his family, the house and its visitors. He can trace his family back centuries and, as a family history enthusiast, I'm very jealous indeed.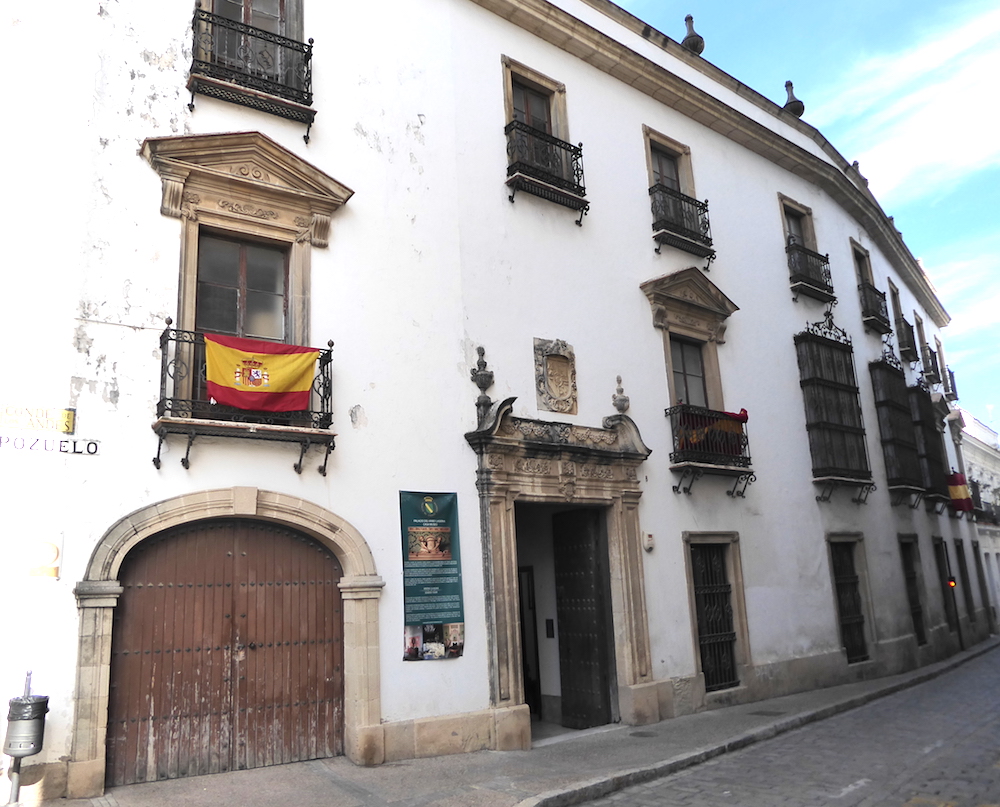 It's not every day that you get shown around a palace by a family member, especially when it's still lived in. The rooms were full of photos of family past and present and the modern paraphernalia of life, alongside the antiques, hunting trophies and art works. We got the low-down on José de La Serna, the 1st Count of the Andes. He got his title after colonial military service in South America and serving as Viceroy of Upper Peru in the early 19th century. Subsequent counts often held important political roles back home in Spain and in the 20th century kept up close links with the monarchy during Franco's dictatorship. Many of the country's rich, famous and powerful have visited and dined there, including kings.
The house was typically Spanish, sometimes a little gloomy and in places suffering from the ravages of time, in particular the dining room. The paintings were dark and religious and not my cup of tea at all but there was some beautiful silver and glass on show. Some of the oldest items were the huge jugs and Moorish tiling that had been buried in the palace walls at the time the Moors were chased out of the city, and that had remained hidden until restoration work revealed them in all their glory.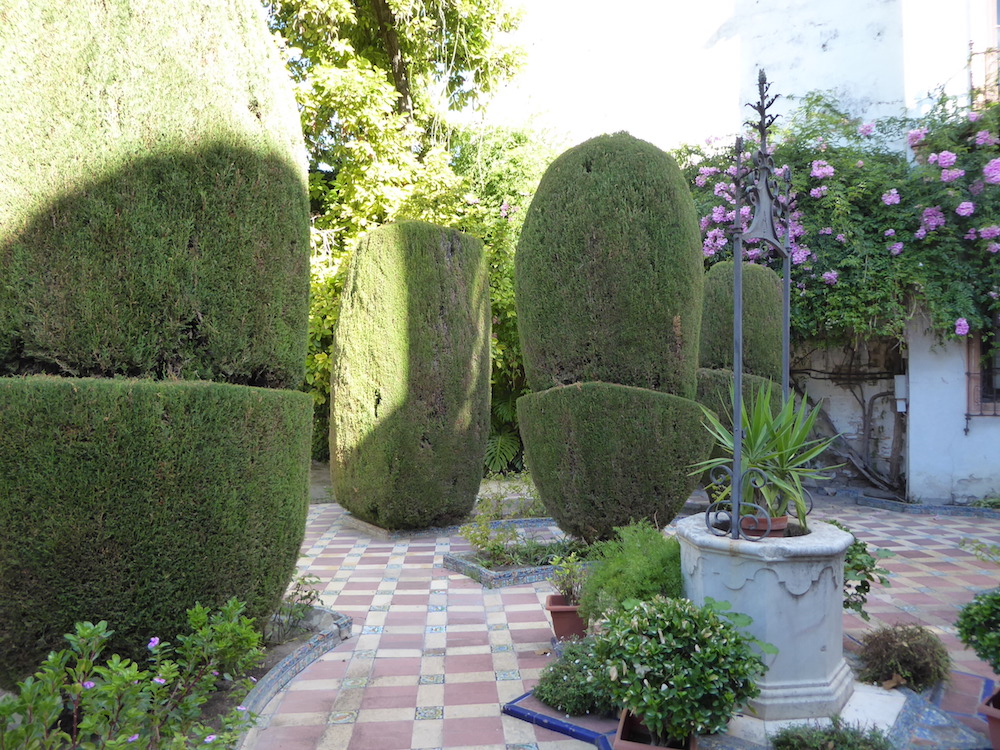 Nearby stood the Alcazar and a square that was beyond busy with a Sunday flea market. There were stalls featuring all manner of stuff, including some genuine antiques, books and retro gear, but also piles of stuff that looked as if it had been turned out of a string of dusty attics. Still, it was fun to see locals out enjoying themselves and some took to the bandstand for a dance.
On the western edge of the historic old town we found the attractive Archaeological Museum, which was offering free admission for the day and was therefore busy with locals as well as tourists. Stupidly we didn't go for the audio commentary thingies and spent most of our visit trying to interpret the Spanish-only information panels, with little success. Still, we could appreciate some impressive displays and objects, especially from the Roman and Islamic periods.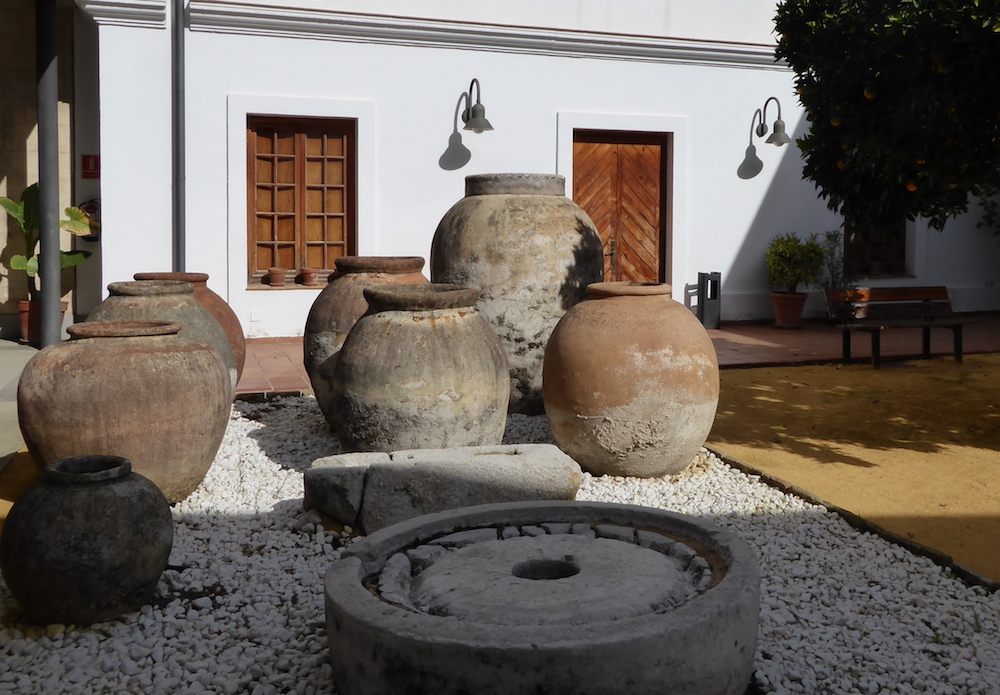 The museum stands on Plaza del Mercado, with its swaying palms and apparent air of wealth about it. But when we looked a bit closer we discovered plenty of derelict buildings, handsome edifices that were nothing but shells and widespread decay, which made this part of town feel a lot poorer.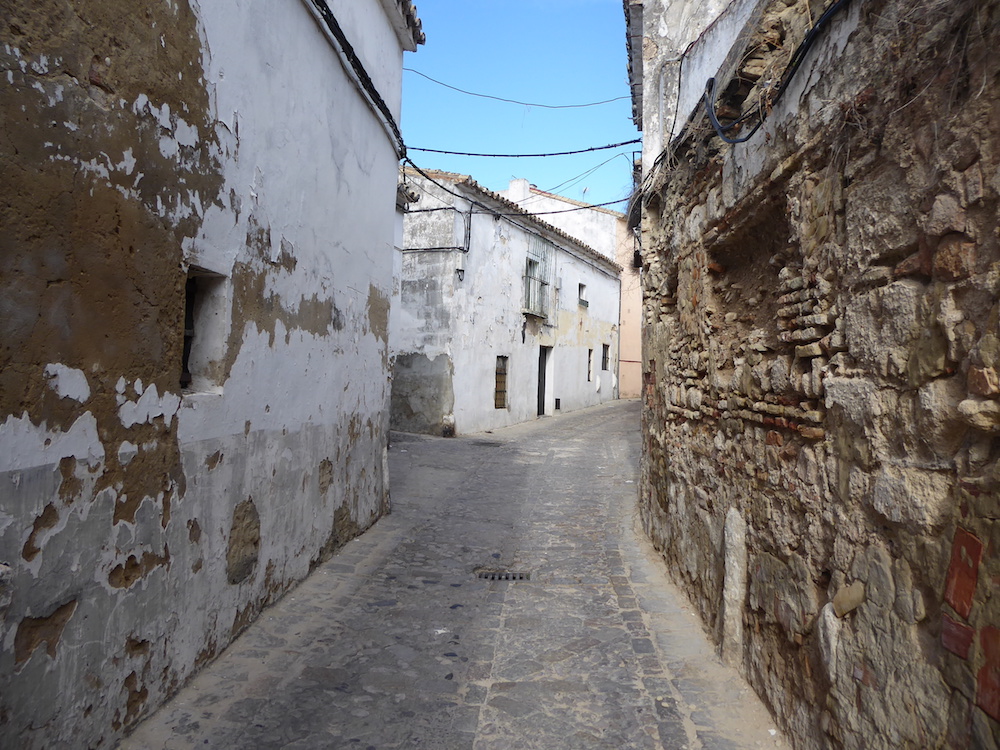 Back in town we stopped for lunch on the Plaza de la Asuncion, where many families had settled in for a Sunday afternoon of food and drink. And how good that was to see. In provincial Spain you can still rely on generations gathering to spend time together, to relax and chew the cud. It's something we don't see too often back in Britain but in Jerez we couldn't pass a restaurant without seeing three or even four generations parked around a large table, tucking into plates of good food.
If Jerez was quiet during the day, it was deathly on a Sunday evening. Having eaten so late in the day, we didn't bother with an evening meal but instead decided to stop for a few hours at one of the city's best-known and most traditional bars, the Tabanco el Pasaje. And it was where we found the crowds. They'd turned out for the Flamenco, the music that provides the soundtrack to life in this part of Andalucia.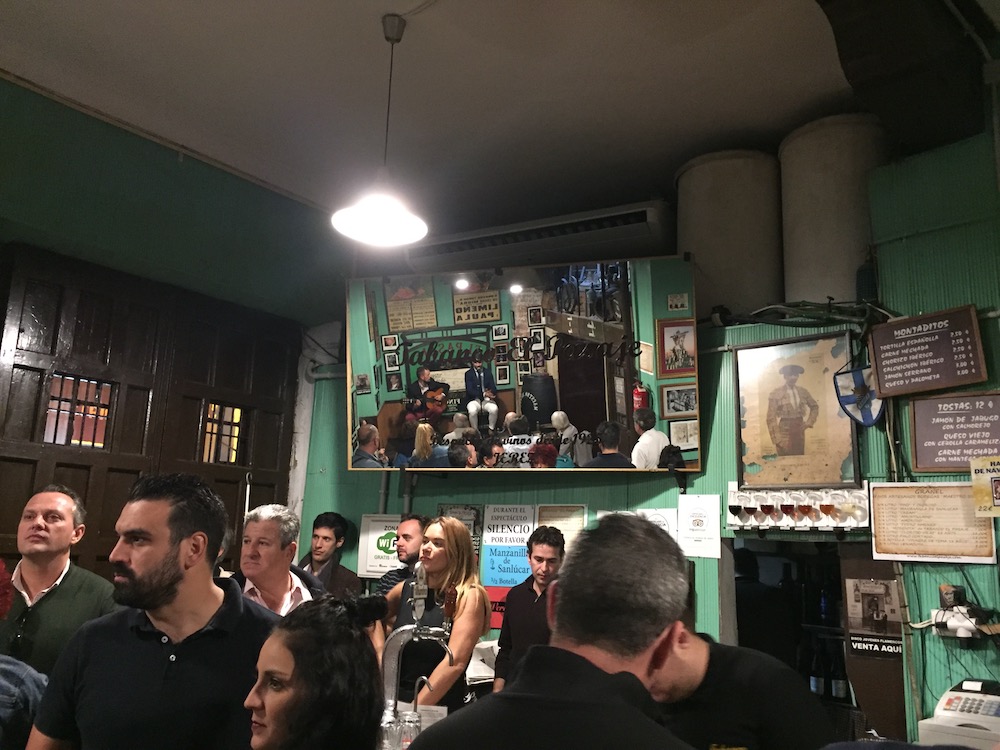 The tabanco is a great place to spend a few hours, drinking beer and tucking into the tapas. Our tab was kept up to date in chalk on the top of the bar, the simple hams and cheeses were utterly delicious and the atmosphere was great. The wailing and gnashing of teeth associated with Flamenco isn't exactly my cup of tea but it becomes infectious after a while and I was a bit disappointed when our entertainers packed up and left.
We left for the hotel not long after…