Jerez is a city built on the riches of sherry. And 'sherry' is a corruption of Jerez.
This delicious fortified wine was our main reason for visiting and throughout our short stay we'd taken the chance to enjoy a tipple. Back in Britain it may be regarded as the drink of grannies and Christmas but in its home Andalucian city sherry is a drink of choice for young and old alike. Good for them too because I love it.
The wineries, or bodegas, are scattered around town. Some are big, others small. Some are easier to visit than others, and many have names known mostly to locals. But regardless of size or fame, their warehouses and elegant offices are easy to spot. It's obvious from them alone that sherry production has been a lucrative industry over the years.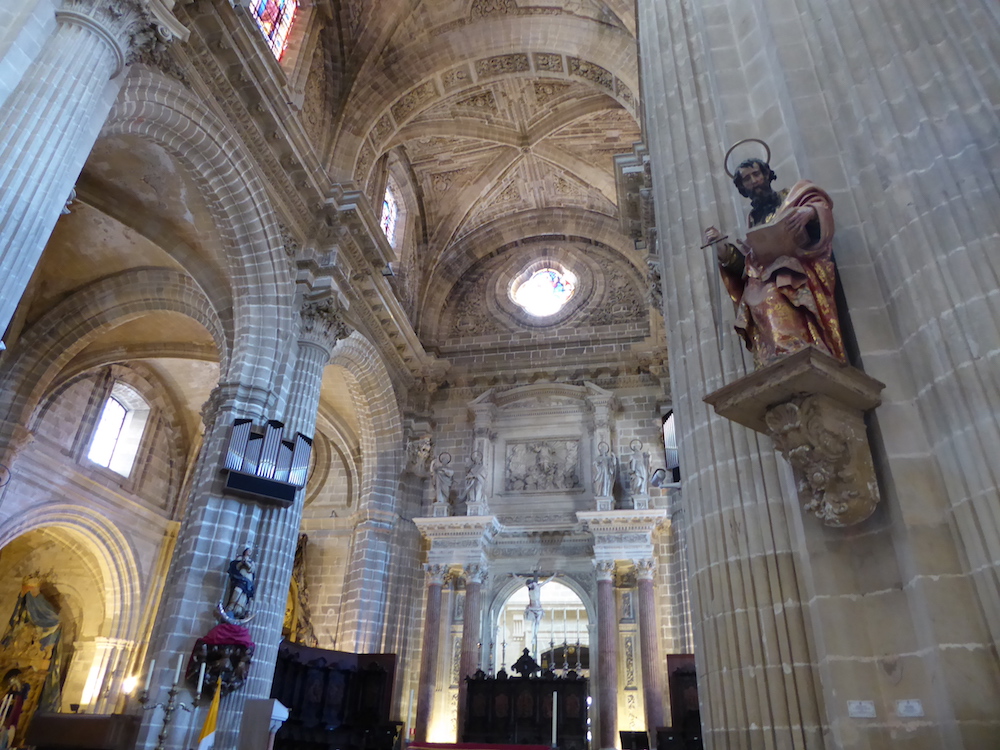 We booked ourselves onto a tour of one of the most famous and commercial of the bodegas, Gonzalez Byass, situated just yards from the Alcazar and an average statue of company founder Manuel María González. He's standing proud beside a barrel of its famous dry wine Tio Pepe, named after one of his uncles.
The bodega is a cathedral to booze but before we visited we had an hour to kill so we walked in the warm sunshine to Jerez's cathedral proper. Dating from the 17th century, it's a mix of gothic and baroque, has a particularly impressive dome and was only designated a cathedral in 1980. Pope John Paul II, who elevated the church and created the diocese, is celebrated throughout and there's an astonishing amount of gold and silver treasures on show.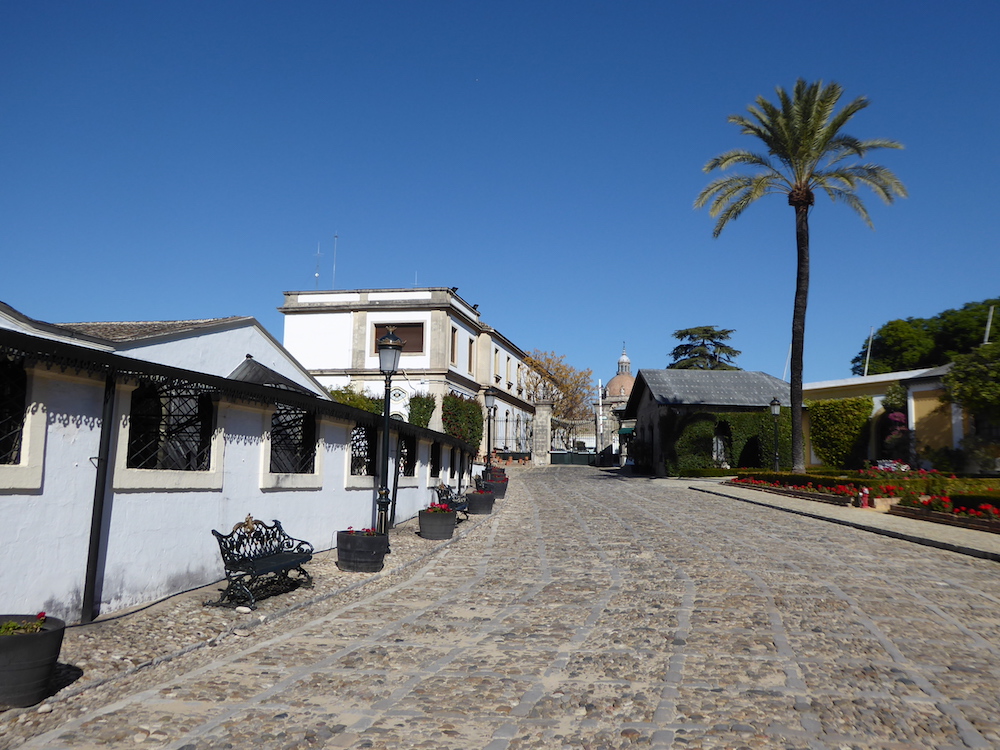 A helpful guide, who spoke English with such a thick accent that I could barely grasp what he was saying, was intent on describing everything in inordinate detail and Graham in particular couldn't wait to get away – although that was because the guy was getting far too familiar with him and stripping him with his eyes. Religion infuriates me. It's loaded with wealth that should be put to better use and has far too many perverts and weirdos.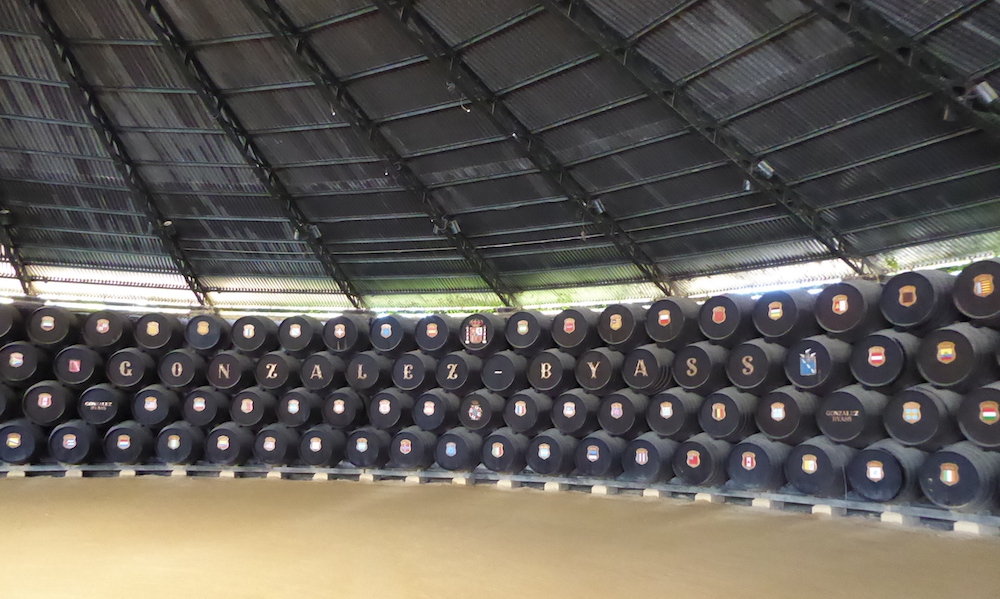 The winery gave us the excuse to get away from the dirty old man.
The company dates from the 1830s, when Jerez was already well known for its fortified wine, and came to the attention of an English merchant called Robert Byass. He took a share in the business and his descendants remained involved until quite recently.
We began the tour in one of the wineries, known as La Concha. It was built in the 1860s in honour of Queen Isabel II of Spain and contains 214 barrels of La Concha Amontillado, which bear the flags of the 115 countries where González Byass wines can be purchased. It's an impressive space.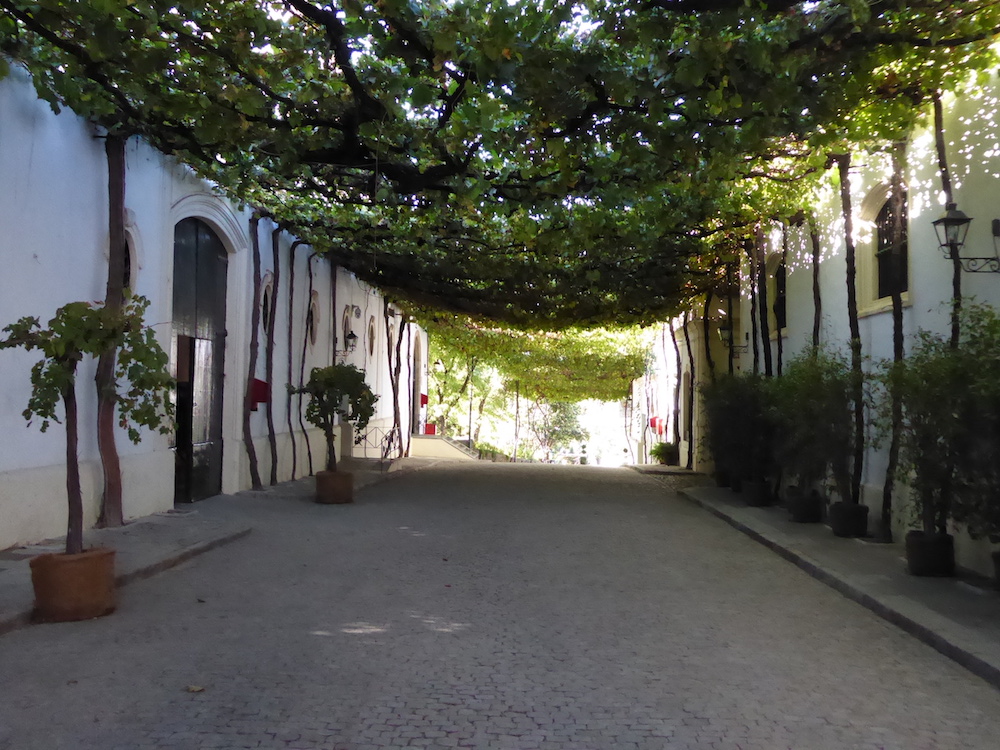 Onward we went around the vast site, learning about the production of sherry and brandy with the help of a knowledgeable and friendly guide, travelling (embarrassingly) in one of those touristy tractor-train things. The sweet smell of sherry hung in the air and gave me a thirst. We learned about the Palomino and Fino grapes, the latter of which are best known for producing dry wines, and the Pedro Ximenez that are responsible the sweeter, heavier varieties. But I got lost when she started talking about the process involved in producing the drink.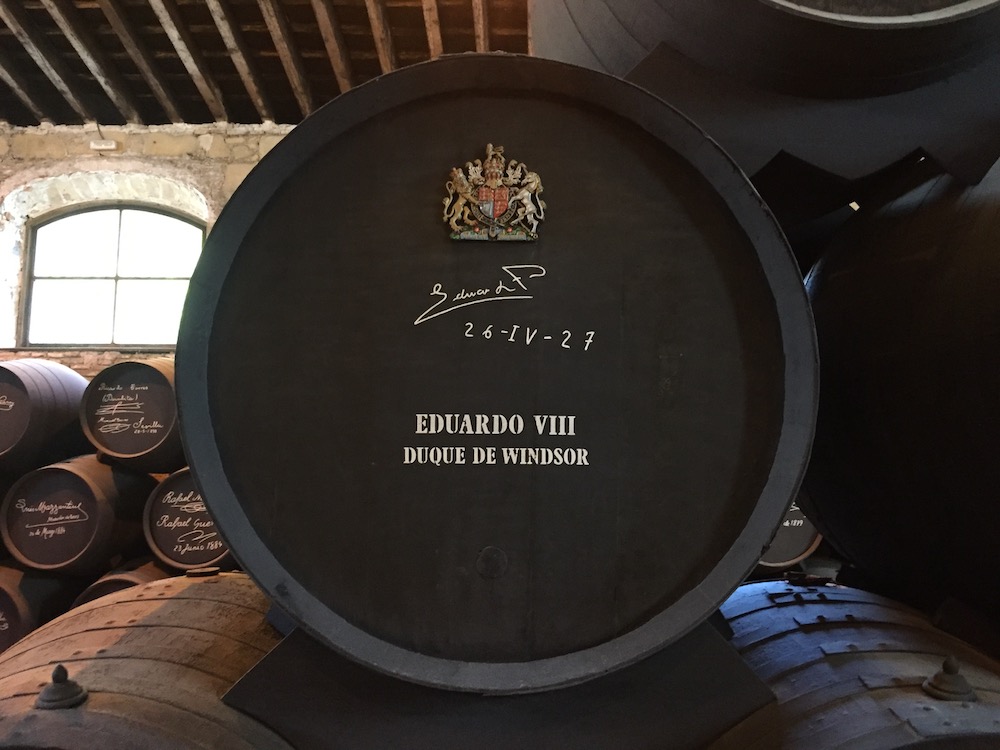 The corporate video was shown, which was useful up to a point but boasted its fair share of dodgy acting, embarrassing scripts, dollops of self-justification and PR puffery. By the end I had the impression that Gonzalez-Byass could end world poverty if the management felt like putting their minds to it.
There was no denying the atmosphere of the individual wineries, laden with barrels and rich in history. They were linked by lovely cobbled streets and squares, shaded by vines. Some of the barrels had been autographed by rich and famous visitors over the years, from Roger Moore to the Duke Windsor. But we weren't asked to sign anything…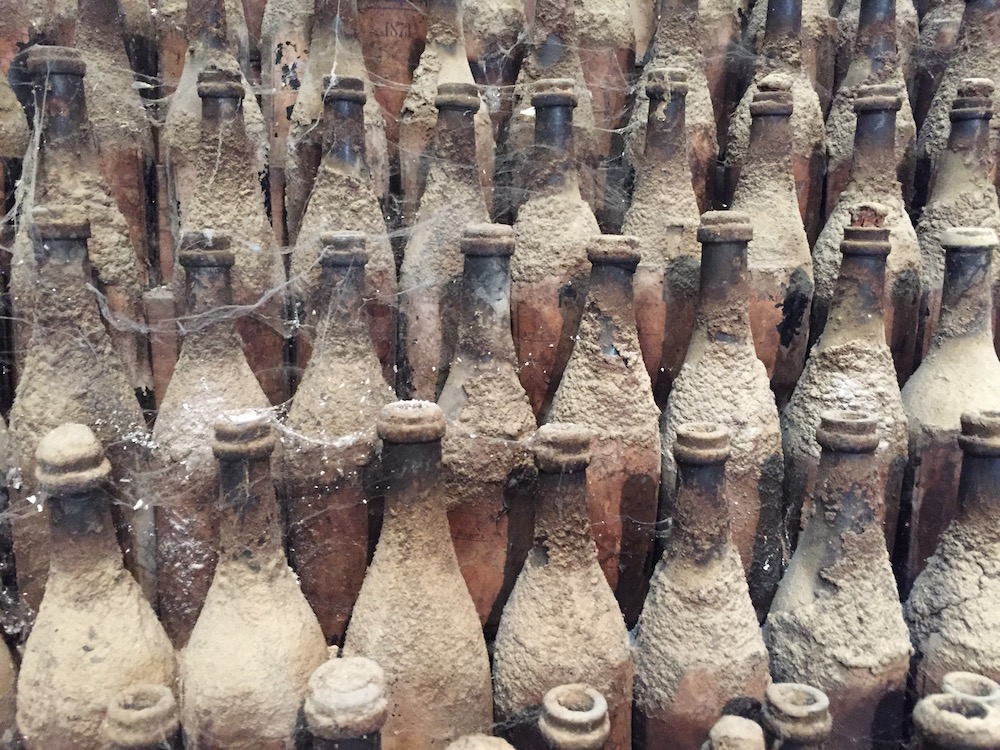 We'd paid for a few sherries and tapas as part of the admission ticket so parked ourselves in a swanky tasting area and started swigging the drinks, from the extra dry Tio Pepe fino to the deliciously sweet cream. And very nice they were too, especially served chilled. If nothing else we'd be taking home the knowledge that sherry should be kept in the fridge.
We exited through the inevitable shop and went back to the Tryp hotel to collect our baggage, then walked back the way we'd come a few days before, to the station and our train back to Seville. Our late evening flight to Gatwick in business on a BA A320 was, at least, a civilised end to a very pleasant weekend. Jerez may not be packed with things to see and do but I loved it.