The Yarra Valley was going to be our one and only stop for relaxation on our three-week Australian holiday. The idea was that we'd chill out in the heart of Victoria's wine country, take a dip in the outdoor pool, drink cocktails and read. There was a slight flaw to this plan – the estate we were staying in had no outdoor pool.
Quite why I thought it had I have no idea. But even if it had, the weather wasn't sunbed weather. So we ended up sightseeing, just for a change.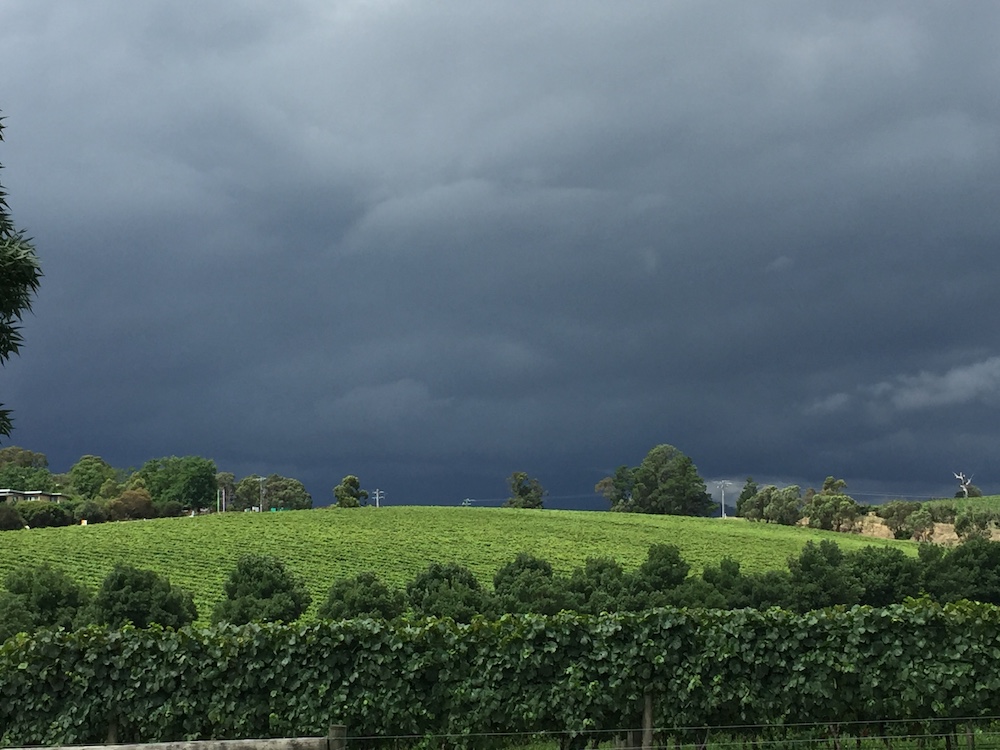 Getting to wine country was traumatic enough. For a start our drive from the Blue Mountains to Sydney Airport left us bickering and in a strop because we didn't have the time to fill our hire car's fuel tank. And when we landed in Melbourne we encountered such torrential rain that I could barely see out of the windscreen of our new hire car. It was like driving through a waterfall, and there was absolutely zero chance of appreciating the Victorian countryside.
It was still absolutely chucking it down when we arrived at the Balgownie Estate Resort and Spa at Yarra Glen, a modern winery with glorious grounds and clean and comfortable accommodation. The rain only really relented when we went to dine in their excellent on-site restaurant, where I had a superb braised duck with Asian vegetables and a plum sauce. The wine was pleasant enough but their Pinot Noir was a little too light for me and the slightly oaky Chardonnay not my style. The Sauvignon Blanc, however, and their sparkling brut was excellent.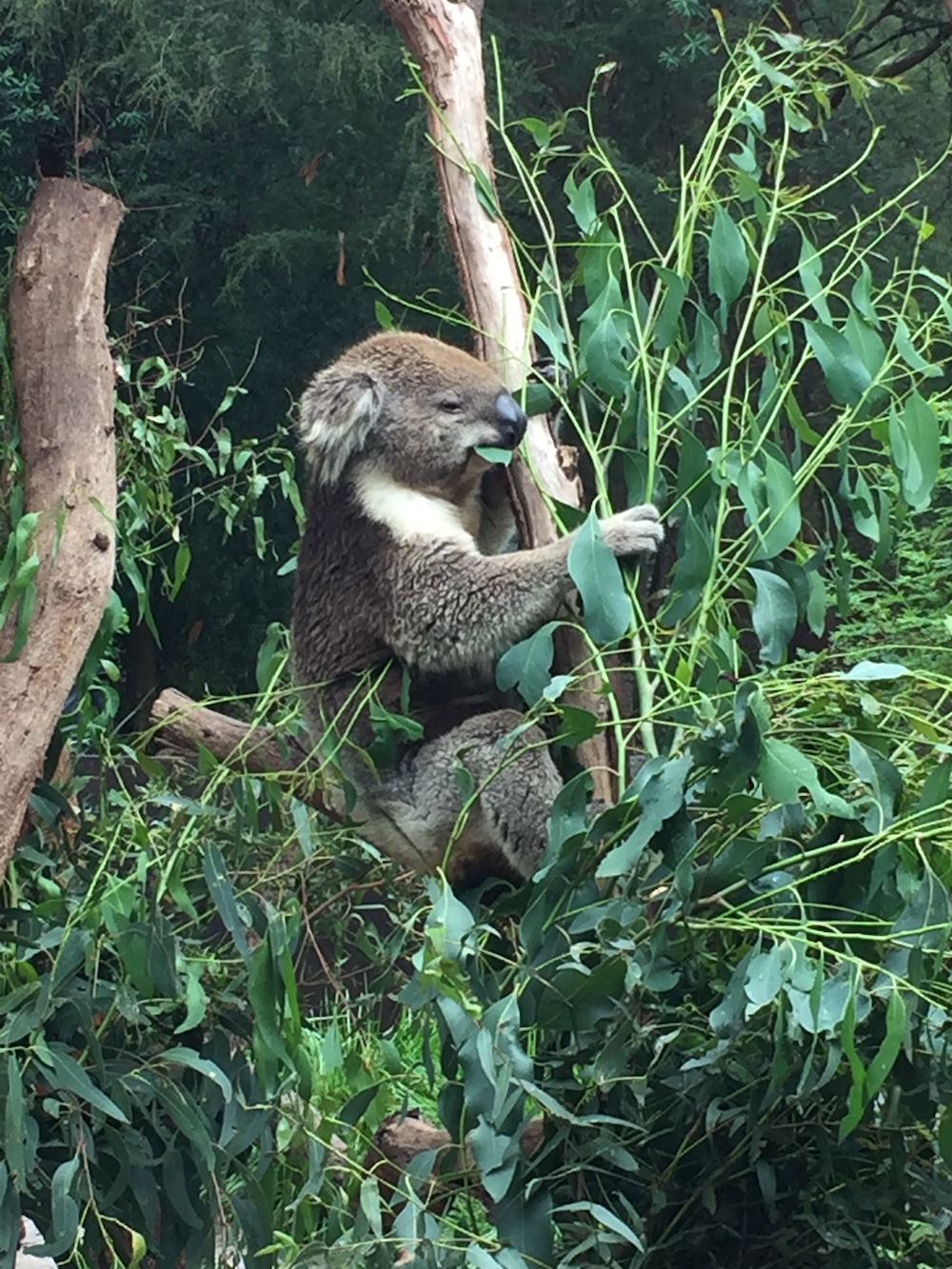 The next morning was grey so we opted to take a drive out to the Healesville Sanctuary, part of Zoos Victoria. It was a lovely drive too, through rolling agricultural country, past vineyards by the score, below big skies. The town of Healesville was pleasant enough and busy.
I'm not normally a fan of zoos, but the sanctuary was very good indeed and by and large gave the animals plenty of space to play and hide from the crowds. They're doing a particularly good job at helping to secure the future of the Tasmanian Devil, a species threatened by a cancerous disease of the face.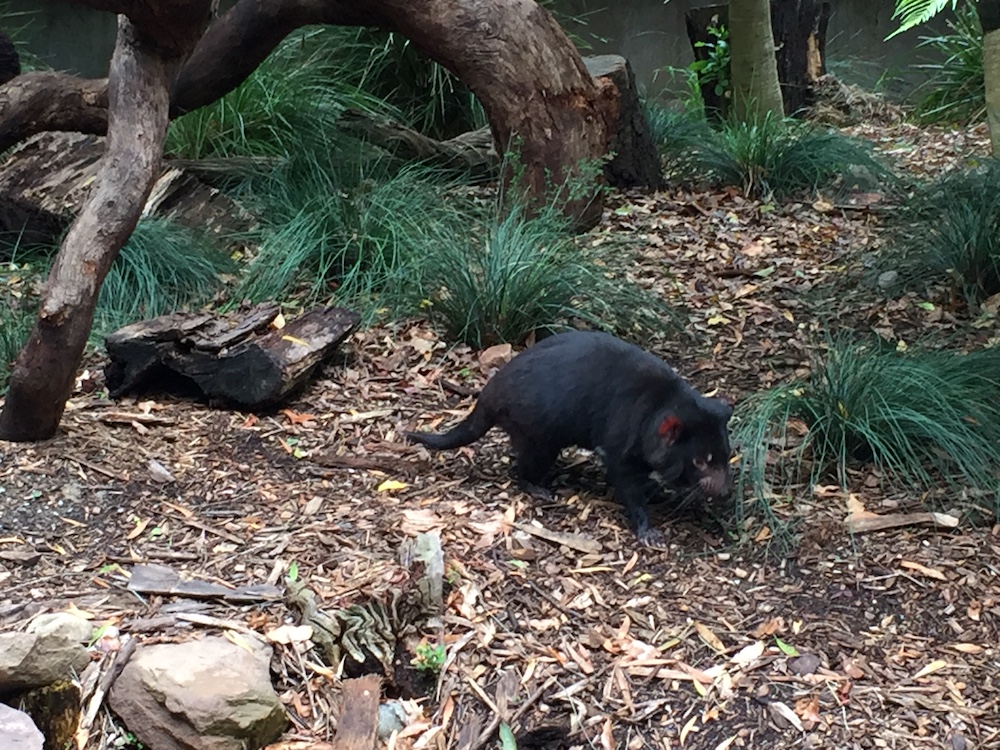 Busy with tourists and children on their school holidays, this was the only place in Australia we would see wildlife other than an echidna in the woods of Tasmania and flattened, dead creatures on the island's roads It was disappointing that on our drives around Victoria and New South Wales we hadn't spotted one kangaroo or koala in the wild.
There were plenty of koalas in the zoo, perched on branches, munching on eucalyptus and looking utterly indifferent to the crowds gathered around them. They were gorgeous and cuddly and bone idle. Several were fast asleep.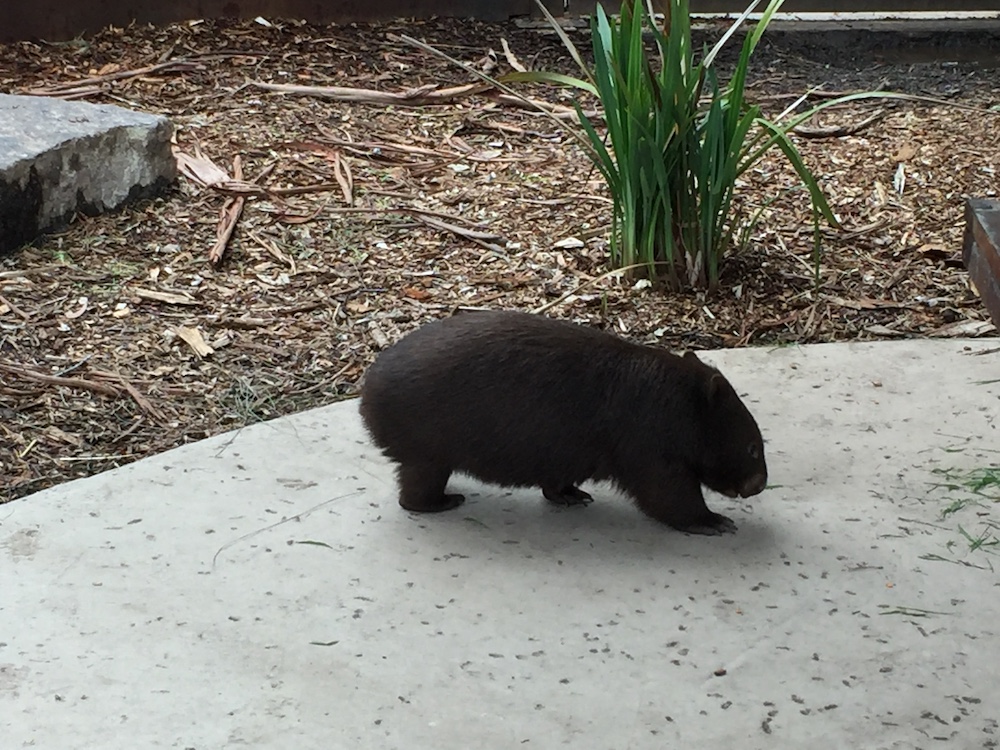 The kangaroos were as lazy, chilling on the lawns, legs akimbo and ranging in size from a big daddy to babies.
Graham got very excited by the Duck-billed Platypus, which was tiny, and we both fell in love with the ultra-cute wombats. There were reptiles and emus, birds and echidnas, and we wandered around the grounds trying to spot them all.
We took lunch over the road from our resort, at the Yarrawood Vineyard, while clouds gathered above us, and spent the afternoon chilling out, reading and relaxing. We ate at Balgownie in the evening again and next morning drove off through glorious landscapes to Melbourne. And this time it didn't rain.