It's surprising what you end up watching on TV in those quiet moments back in the hotel. Take Diners, Drive-ins and Dives on the Food Network. It's very shouty and pretty much the same thing every day – man visits restaurant and stuffs his face – but we'd seen him in a place in Charleston so, on our last morning in the city, we went to Dixie's for breakfast.
It turned out to be OK, but nothing special. Perhaps we should've taken advantage of one of their major brekkie productions but huge meals first thing in the morning, especially after loads of lager the night before, have never appealed.

Before leaving town we spent a few hours at the Nathaniel Russell House on Meeting Street. A beautiful red-brick home, it offered a different view of a city-centre Charleston house, having been restored to look its glorious best. Unlike the Aiken-Rhett House, this looked like the family had just popped out for the day, leaving us to appreciate their furnishings and taste in decor. It was all very impressive.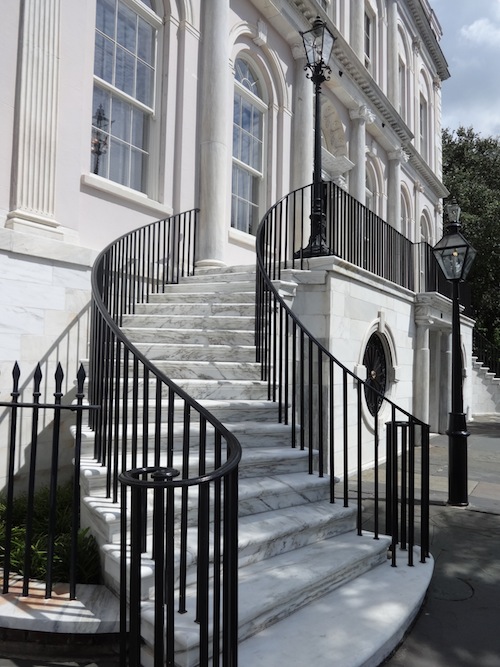 But again, our terribly proper guide avoided the uncomfortable truth about the slaves who'd kept the house going – and doubtless built it too. She concentrated instead on the fancy and expensive material things, rewriting history in a way they like to do in the south.
And so our time in this charming, fascinating, beautiful and sometimes vexing city was over. We drove away in the Mustang, leaving South Carolina behind and its missing black history behind.
It had been a city of glorious streets, wonderful architecture, great food and drink, numerous extremely fat people and the sort of heat and humidity that could strip paint off walls.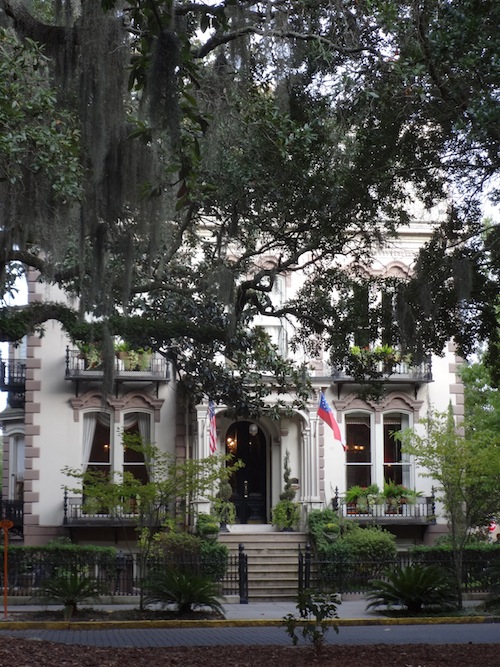 Our plan, as we drove south to our next stop of Savannah in Georgia was to drive down to Beaufort – South Carolina's second-oldest town – for lunch but we soon realised that time was against us. Which is how we ended up in a KFC on the freeway, populated by morbidly obese servers with pendulous breasts who clearly ate far too much of the stuff while off duty. There were numerous options not available back in Britain, while the portions were twice the size.
In the corner a couple of women, one a pensioner, one middle-aged, ploughed through a pile of food without exchanging a word. It was a supremely depressing place so we ate hurriedly in order to make a speedy escape.
We drove on, with temperatures outside hitting 95F, down an endless dual carriageway. The landscape was uniformly flat but did offer some variety. One minute, pine forests lined the road, the next we passed marshlands, creeks and reed beds that disappeared to the horizon. Bulky, sky-scraping billboards by the side of the road advertised junk food stops and tourist hot-spots.
Towns and villages were few and far between but among the occasional strips of down-at-heel bungalows and mobile homes we spotted plenty of chapels and churches, serving the devout locals.
It was a dull, uneventful drive.
We crossed into Georgia and the city of Savannah, but first impressions were not good. The city's riverfront and skyline looked industrial, dominated by a giant, out-of-place hotel. It didn't look like the city of Midnight in the Garden of Good and Evil – the book and film that had inspired our visit.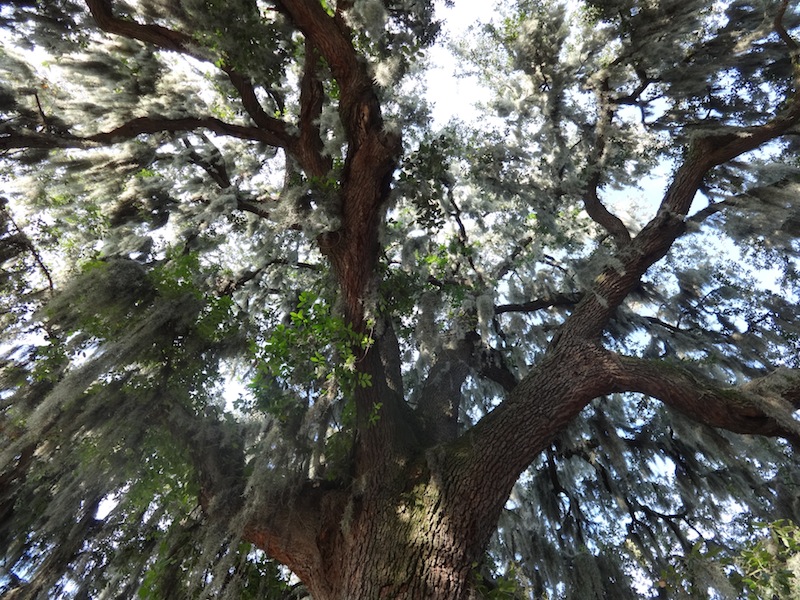 But then we came upon the Historic District, its spacious squares heavily shaded by lush magnolias and aged oaks draped in the ubiquitous Spanish Moss. The shade was essential because stepping from the car was yet again a shock to the system, with the humidity hitting us like a punch in the face.
Our hotel for the duration, on Lafayette Square, was the Hamilton-Turner Inn, a beautiful and historic French-revival building. Our homely room was in the basement, with direct access on to the square. The staff welcomed us with a couple of glasses of champagne and gave us some useful tips on where to eat and drink.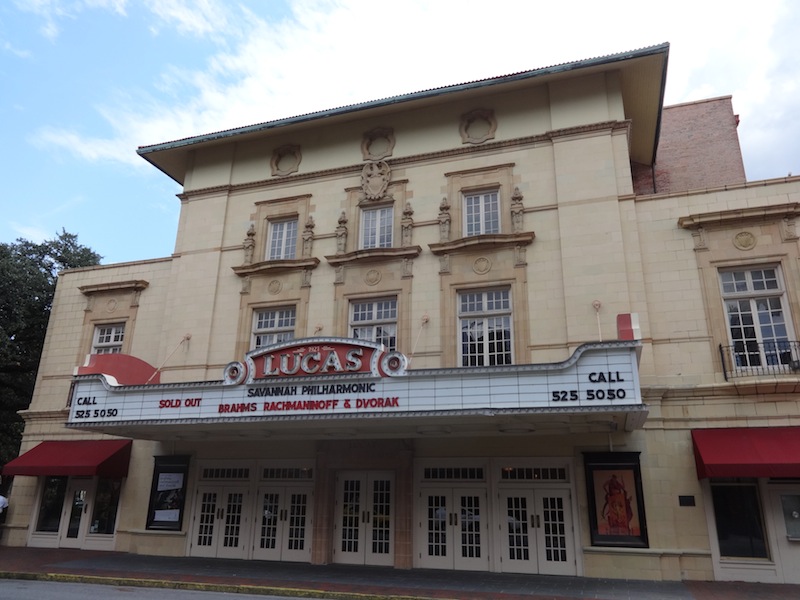 We ventured out for a walk, around some of the beautiful squares, down to the historic waterfront – a collection of old warehouses now converted into bars, restaurants and shops. It was pretty tacky in a Leicester Square-type way but the cold beer in one of the pubs came in handy, a refreshing alternative to the temperatures outside.
Later we went out to eat at The Public, a trendy spot with a friendly vibe.
We then went on to The Distillery, a giant bar famous for craft ales. With a cool atmosphere and some very pleasing student eye candy, it made for a great night.