Savannah was sweltering again so we decided to spend a day relaxing on the beach with the Atlantic Ocean and the breeze as our companions. We had, after all, spent most of the week on our feet, nosing around historic homes.
After breakfast we jumped in the car and set the sat-nav for Tybee Island, about half an hour away and one of many hundreds of islands that sit off the east coast of the US.
Once beyond the city limits, and having discovered that not all of Savannah is pretty and historic, we crossed into a landscape of creeks and marshes, woods and highways, blue sky and fluffy clouds.
Tybee itself turned out to be a bit like a second-rate English seaside resort, at least as far as many of its seafront buildings were concerned. It looked a little tatty, a little lost in the 50s and 60s. The main street down to the beach was lined with the sort of tacky shops I'd expect in Margate, selling the cheap, crappy seaside paraphernalia that kids and the tasteless love, from awful t-shirts to lilos. Shelves groaned under the weight of garish plastic and one store was even flogging second-hand sofas.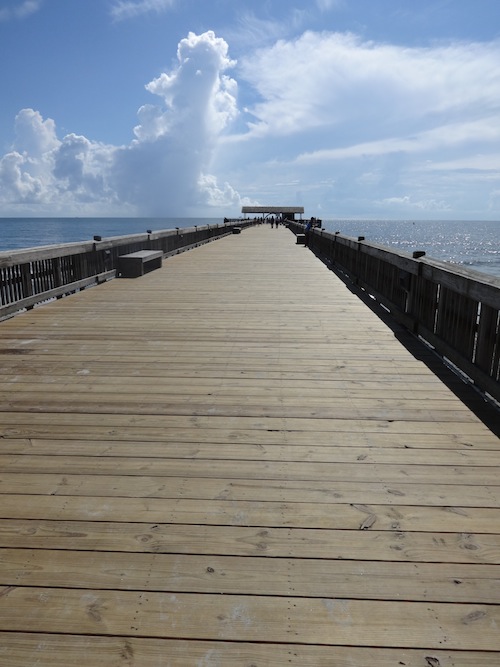 A wooden pier, popular with anglers, reached out into the Atlantic and the beach itself was impressive, an endless stretch of inviting sand backed by dunes.
We found ourselves two sunbeds and an umbrella, which was essential in the heat, and parked ourselves on the water's edge. A gentle breeze off the Atlantic helped keep us cool. Inland we could see thundery clouds bubbling up over Savannah but at Tybee the sun beat down relentlessly.
The sea was extraordinary – so warm that it was like getting in a bath. Even Graham immersed himself without the usual dramas and hysterics.
All forms of life were out at Tybee, but mostly the crowd was black and hispanic. On a walk up the beach after a disappointing hot dog lunch, I spotted a church group and their vicar, he fully dressed in black with regulation dog collar, up to his neck in sea water, baptising some of his flock. It's not the sort of thing one sees that often in Brighton.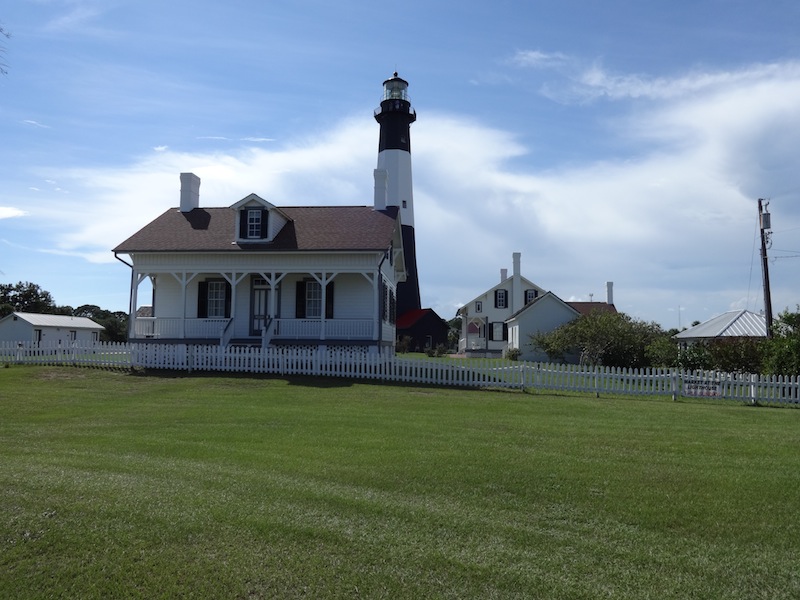 But it was the shocking number of morbidly obese people that left me mildly stunned. Depressingly, all too many of them were children. Yes, Savannah and Charleston had their fair share of fat people but Tybee seemed to be the epicentre of Georgian obesity. Goodness knows how much junk food these kids had consumed to get in that state and goodness knows how many of them will be dead before they're middle-aged.
We'd visited Tybee for the beach but I also wanted to see and climb its famous lighthouse at the northern end of the island, so we packed up in the afternoon and promptly discovered just how intensely hot it was away from the Atlantic breeze. The temperature topped 100 and I for one was drenched with sweat. The car was like an oven and the air conditioning struggled. I hated it.
We found the lighthouse easily enough but some odd rules about the dress code put us off from going inside. And climbing almost 200 steps in the heat was rapidly becoming an unappealing prospect.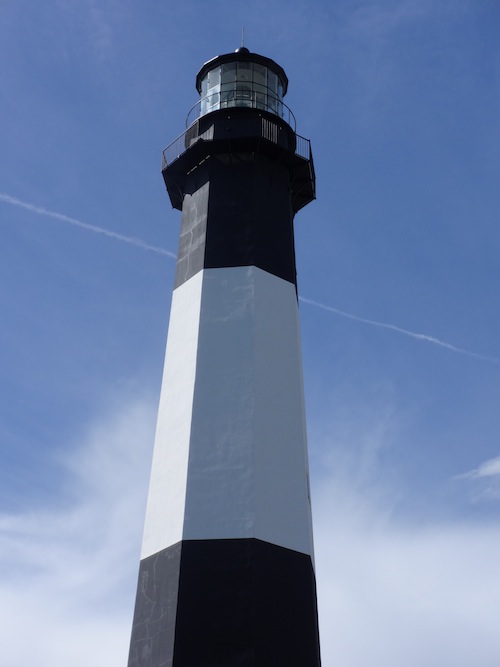 Instead we diverted to a little bar nearby and had an ice-cold beer, with nothing but a fan to keep the hot air rotating, while a friendly New Yorker swapped travellers' tales with us.
We drove home and cooled down back in our air-conditioned hotel room before popping out for the evening to a restaurant called Belford's in the City Market – a busy part of town with a collection of bars, shops and cafes. Again, all forms of life were present but it was quite touristy, a bit tacky and not really my cup of tea. We ate while a couple of fat lesbians snogged their faces off under a tree outside.
Later we went to the gay bar, Club One, famous for monthly performances by the Lady Chablis, star of Midnight in the Garden of Good and Evil. She wasn't on the bill during our visit to the three-storey, cavernous space, but we did get some form of cabaret, which involved dodgy drag acts badly lip-synching to a few camp classics.
We got bored of that pretty quickly, although the local audience seemed deliriously happy with it all, and went downstairs to the dance floor, where we sat at the bar and watched some third-rate and reluctant go-go dancers gyrating. I marvelled too at the lack of talent on show.
We didn't stay long, but not because of the lack of talent. For me, it was a dodgy belly that put paid to a night on the town.