Japan is famous for its manic cities but also for its steamy and exhibitionist approach to relaxation – the onsen.
And we decided to give one a go on a day away from Takayama, in the hills of the Japanese Alps. It was a day of communing with nature that I needed after waking with a hangover, thanks to too many beers and hours spent in the city's friendly Red Hill bar.
So we bought a bus ticket at the station, climbed aboard and watched the world go by on the way to Hirayu, a village famous for its onsen and about an hour's drive away. Beyond the suburbs, paddy fields and ugly polytunnels peppered the landscape and vegetables grew in the sunshine, some on tiny plots rescued from roadside verges. It was just a shame there were so many electricity pylons to spoil the countryside views.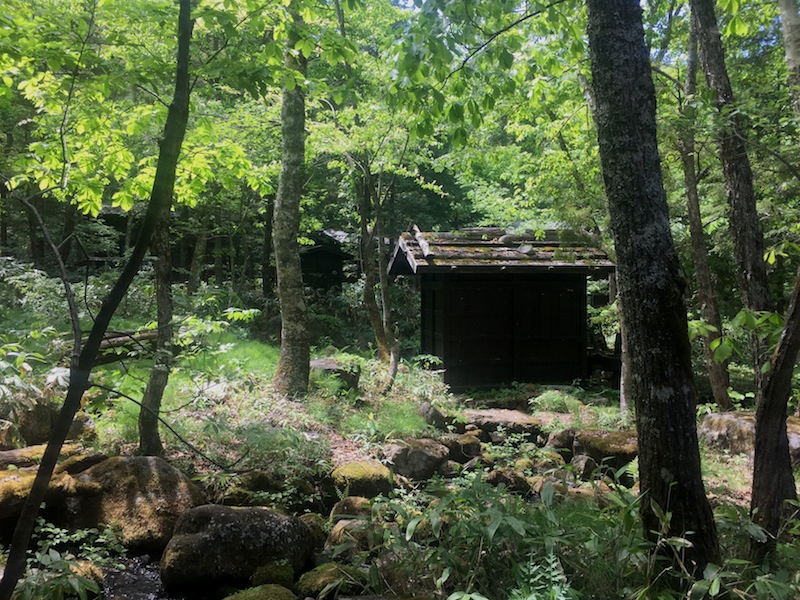 We climbed further up into the mountains, stopping at one or two rudimentary ski areas that looked as if they'd boast some challenging runs in winter. They weren't big enough to be called resorts in the European sense and their hotels and shops had all the charm of a run-down British petrol station.
The onsen we visited – the Hirayuno-mori – was a lot more attractive, on the edge of the village next to the bus station. A traditional-looking building with soft-as-silk tatami mats and modest staff, it doubled as a ryokan but we purchased our day pass and made a note of the extensive and seemingly endless rules that come with bathing at a Japanese spa.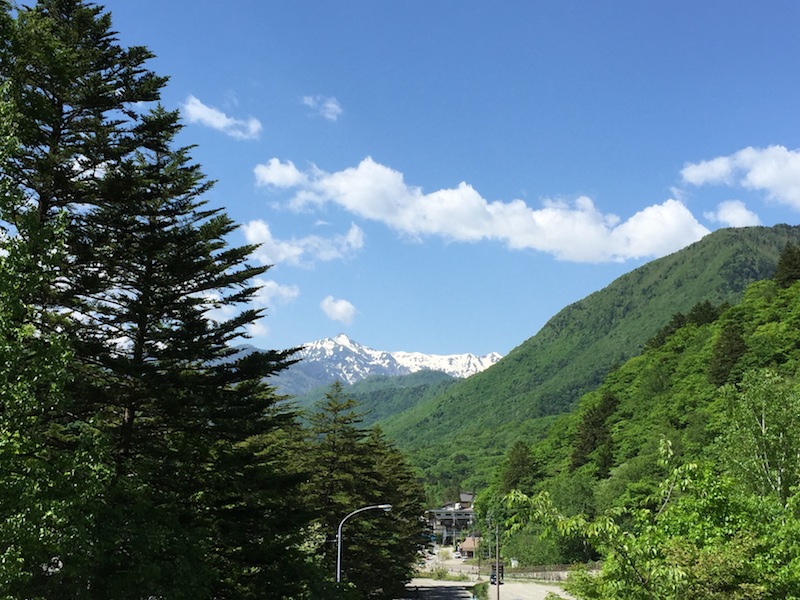 For a start, you have to go naked. And you must scrub down and be thoroughly clean before you get in the water – the bath is not a bath in the conventional sense. It's a place to relax and contemplate. You don't put anything other than your body into the water, including towels and soap. Graham had to cover up his mini tattoo with a plaster because people with even the smallest bits of ink can be banned, such is the association of tattoos with the mafia in Japan.
As Brits, we're not so used to public nudity but we've been to our fair share of Finnish saunas and nude beaches and so I wasn't too bothered about flashing my bits to the charming folk of Hirayu. But I guess it's just weird that the Japanese are so happy to be seen naked when in so many other ways they can be so modest, shy and discreet.
So we washed and scrubbed and coped admirably with the smell of rotten eggs that comes with natural and sulphurous hot springs. Our onsen had indoor and outdoor baths but all of them were absolutely boiling. I don't mean bath-at-home hot either. The water was seriously, seriously scorching and I couldn't sit in it for more than a minute or two at a time without suffering third-degree burns – unlike some of the locals, who looked perfectly at ease. Still, lacking asbestos for skin we did what we could, absorbed as many minerals as possible, relaxed in and out of the water and regretted the fact that talent was in seriously short supply.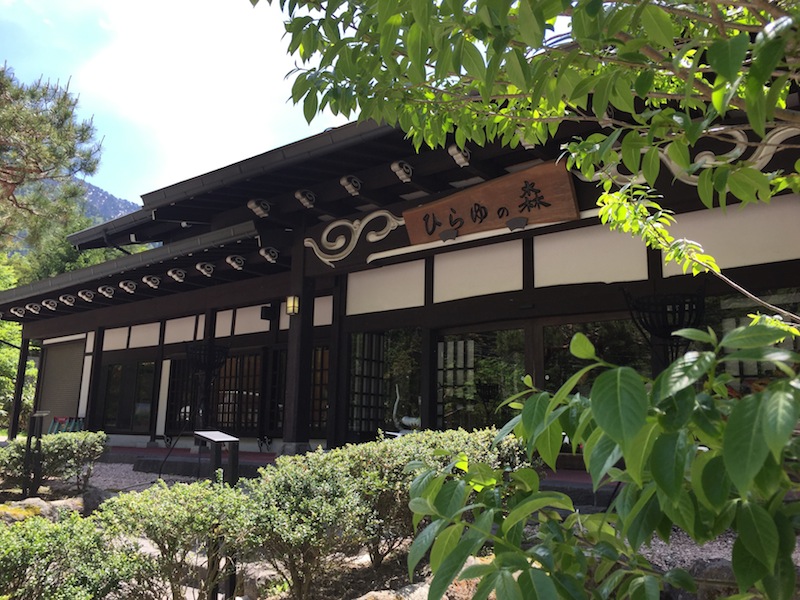 It was probably the first time on our holiday that we'd sat around doing nothing, and that was very nice indeed thank you.
We had lunch in the onsen's restaurant, struggling to fry beef on our own cooker with just chopsticks for tools. Fortunately we managed to avoid flicking the meat at locals or burning it to charcoal. Then we joined some other onsen visitors, lying silently on mats while our dinner went down.
Outdoors it was hot and sunny and the views of the mountains and their snow-covered peaks were spectacular. Locally, the hills were covered in trees painted in every shade of green imaginable.
We walked up past the local ski slope to the heavily engineered river and then traced it until we found the Hirayu waterfall. It was a sweaty climb but well worth it, because we found the falls tumbling 60m or so over rocks. The spray was wonderfully refreshing, the sight one of those awe-inspiring ones that makes me marvel at nature's bounty. Most of the time we were the only people there…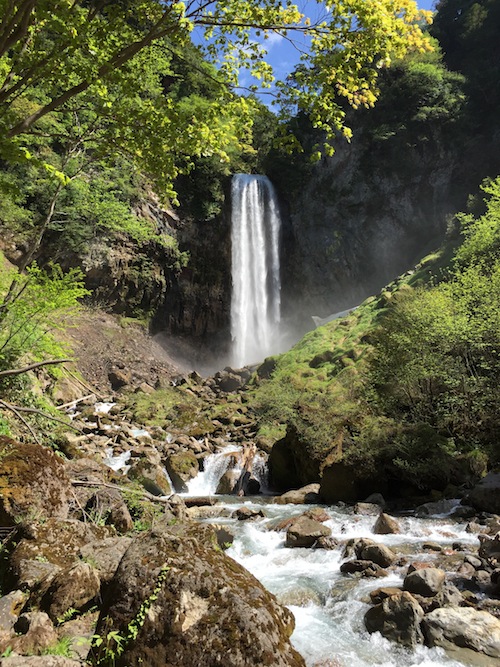 In the evening, back in Takayama and with skin feeling wonderfully smooth and refreshed, we ate at Kotaro, a small and basic restaurant near the hotel that served the most amazing katsu. The couple who ran it were friendly and bustling, the deep-fried pork absolutely delicious.
Of course, we ended up back at the Red Hill bar. It was quieter but we continued to surprise ourselves by actually talking to people – something we've always been lousy at on holiday. We met Matthew (a New Zealander) and Paula, a couple who live in New York City. And then we chatted to a guy from Hong Kong who was working in a local hostel, away from the insanity of the city in which he was born.
There was clearly something about the friendliness of Japan and its people that was rubbing off on us.