In the southern depths of Brittany is the French seaside town of Concarneau, a long-established fishing port famous for its delicious sardines.
Its historic, walled old town, the ville close, is full of character and its beaches are hugely popular in the height of summer. Not that we were able to enjoy them, thanks to the cloud and rain during our June visit.
But just a mile or so beyond the town centre is the historic Château de Keriolet. Once the home of a colourful Russian princess, its latest owners were in the throes of a long restoration project at the time of our visit, rescuing it from years of decay.
The 15th century manor house was bought in the 19th century by the Russian Princess Zenaida Yusopova – a relative of the Tzars according to the house blurb. It was meant as a gift to her much younger husband, the Count of Chauveau.
Together they gave the house a dramatic facelift, extending it and turning it into a mish-mash of a mansion with Gothic, medieval and countless other architectural touches, surrounded by extensive grounds.
The result is a bit bonkers as country houses go but, surprisingly, the jumble works.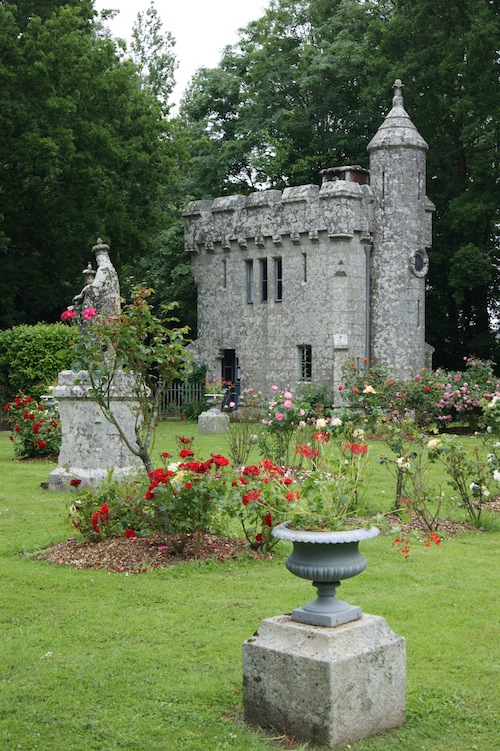 This isn't a big tourist operation, at least outside of high season when we visited. We could only tour the building with a guide and only a small number of restored rooms were included, but the visit revealed the fascinating story of this strange building.
Once the mysterious Princess and her husband died, the house had a troubled time. It served as a museum for some years but then fell into disrepair; parts of it were pulled down and it was in danger of disappearing into the ground.
Then it was rescued by a private buyer in the 1980s, who has since spent a fortune on restoration. It's a true labour of love.
The tour is usually in French, unless English visitors dominate, but we got a comprehensive set of notes to follow as we made our way around.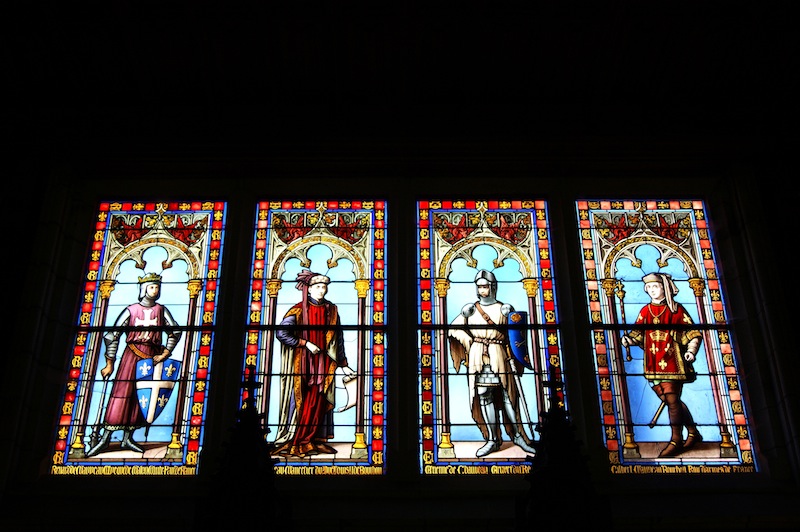 We began in the grounds, dampened by the drizzle and now much reduced in size. A pretty rose garden nestled beside the gatehouse, which housed a rudimentary shop.
Highlights of the house included the restored great hall, complete with stunning stained glass, and a beautifully tiled and equipped kitchen.
I couldn't help but admire the owners and their efforts to keep the place going. And goodness knows when they'll finish it. One thing's for sure – they must have very deep pockets…