An evening of horse racing at Happy Valley is a Hong Kong tradition – and one that we as 10th-rate gamblers couldn't resist.

But we had a day to fill first and we began by cutting out breakfast – part of an effort to reduce the huge amount of food being consumed on our holiday. I'd begun to feel bloated and slow with all the carbs and booze. Thus we found ourselves under overcast skies with our stomachs grumbling.
We decided to follow a Lonely Planet walk around the Central district, taking in some of the few remaining older buildings left in the heart of Hong Kong as well as some of the best modern ones.
We started at the legislative council building, sadly shrouded in plastic and scaffolding as a result of building works, before cutting through Chater Garden to the giant (and modern) Bank of China building.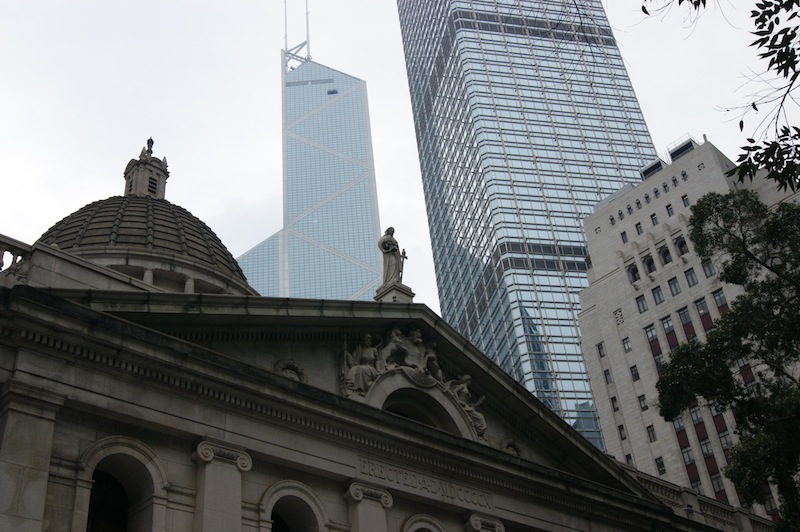 There, at floor 43, we found one of the poorest viewing platforms I've yet come across on my travels. It was nothing more than a window with an average view.
Disappointed, we walked to Hong Kong Park for a reviving encounter with nature. It's modern but has plenty of trees and a lake stocked with koi carp. It's clearly popular with suited and booted workers from the surrounding towers of glass and steel, who are easy to spot taking a lunchtime stroll away from their desks.
St John's Cathedral, a modest affair, was nearby but overshadowed by a cathedral to modern-day capitalism – the iconic 1980s HSBC Building. The work of British architect Norman Foster, it's got all the familiar touches you'd associate with his buildings. The atrium, in particular, is a vast open space and we stood, necks craned, admiring it all.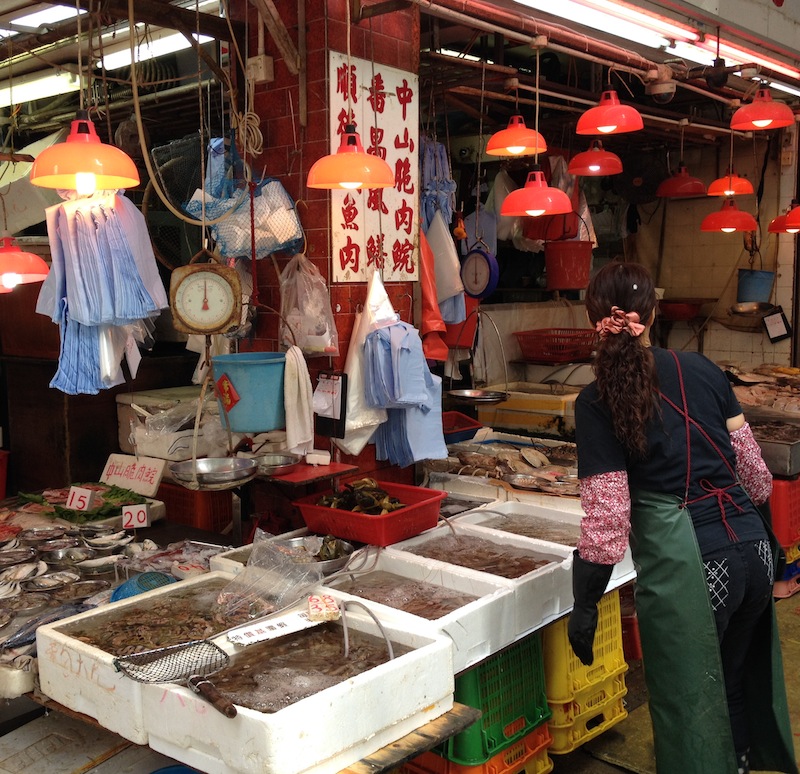 We ended up around Soho, getting a taste of the district during the day. We found it lively and colourful, with traditional markets cluttering the alleys just yards from glitzy office blocks and luxury shops. It's this contrast of the old and the new so close to each other that makes the city such a fascinating place.
Back at the Hotel Icon we relaxed with their wonderful afternoon tea (with a couple of glasses of champagne for me) before our night at the races.
The trip was painful and we sat in traffic jams along with half of Hong Kong as we made our way to Happy Valley racecourse, proof it nothing else of how popular the meetings are. We'd bought a tourist ticket, which gave us admission to the members' enclosure, but as it turned out we needn't have bothered because the facilities everywhere were pretty good.
Being used to the rather modest courses back home, I was taken aback by Happy Valley. It was vast and glamorous, like a giant amphitheatre bathed in floodlight, overlooked by a ring of apartment blocks that twinkled in the night sky. The wealth of the Hong Kong Jockey Club was obvious for all to see and we pondered how much the land would be worth if it was ever put on the open market.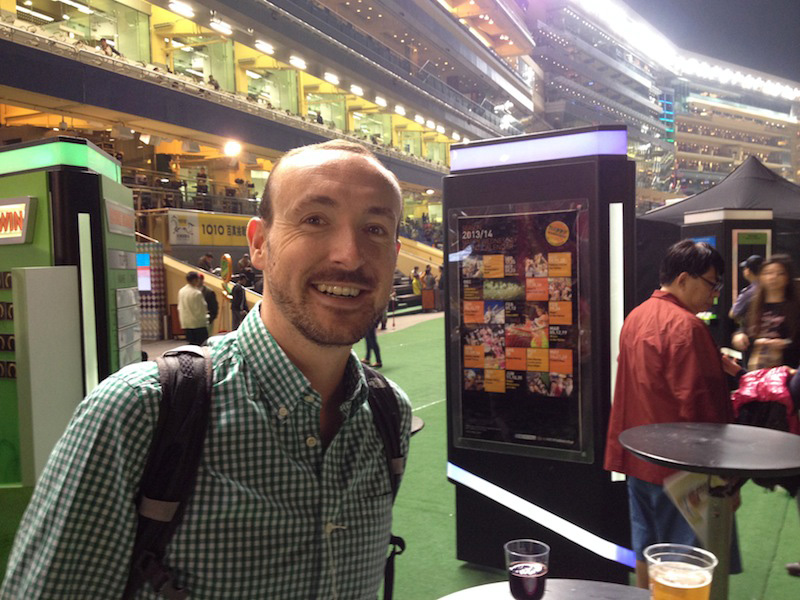 The course was very busy and the atmosphere electric. Holidaymakers and ex-pats downed the booze and many of the latter were quite drunk. Meanwhile, the locals took it all a lot more seriously, clutching their Chinese papers with all the form, studying them seriously. I rarely saw them with a distracting drink that might cloud their judgement.
We were treated to eight races, interspersed with food and booze. I began well with my bets but soon fell into a losing streak from which I never recovered. Graham did rather better – continuing the trend from earlier in the holiday when he did so well at roulette in Macau.
The journey home was pretty simple, if something of a trek back to Causeway Bay MTR. And while I felt sore at losing so much money, I wouldn't have missed the evening for the world.
It's one of those things you just have to do in Hong Kong…