A spontaneous decision can sometimes turn up a gem, as it was with the village of Locronan in Brittany.
We were driving back from visiting Great Uncle Ray's grave in Milizac on a gloomy June day when we turned off the main road into the picturesque hills and discovered the historic village, which we subsequently found from our guide book was a regular stop on the Brittany tourist trail.
Being later in the day, most of the crowds we might otherwise have encountered had already gone home.
Situated in beautiful western Finistère, Locronan was named after an Irish Christian missionary, Ronan, who legend says settled there back in the Dark Ages. And his name kept turning up throughout our visit.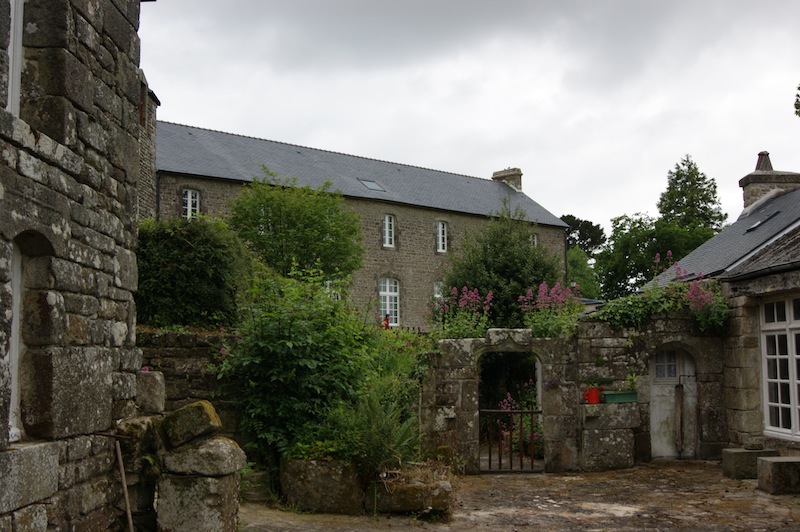 The afternoon may have been drab – matching the grey stone of the buildings – but there was no hiding the beauty of the place. Locronan looked like it had been locked in a time long gone and walking around it was like visiting a film set, which was apt because it was used by director Roman Polanski as a stand-in for England's Wessex in his film version of Thomas Hardy's novel Tess.
Small stone cottages sat alongside grander townhouses in the main square, where we filled ourselves with crepes, beers and Breton cider.
After lunch we took a walk around, taking in views across to the sea from high up in the hills. We found charming chapels and grand mansions, leafy lanes and cobbled streets. We discovered the parish church, a large Gothic building with a statue of Ronan, and the Locronan Museum, a basic affair with a little local history.
We found villagers tending their perfect gardens, flower beds and vegetable patches. And others busy pruning trees.
So how come Locronan managed to survive so intact when so many other nearby villages were gutted of many of their best buildings?
For a start, it grew wealthy thanks to the efforts of weavers and merchants, who made and traded in sails for the French, English and Spanish.
Fine properties were built as offices and homes for the village's leading lights, many in the 18th century, but then sail gave way to the power of steam and Locronan's income suddenly dried up.
The village went into a kind of hibernation. There was no money to make 'improvements', which can't have been welcomed much by the locals at the time. However, it's proved a bonus for us.
Its fortunes only recovered with the advent of tourism. And now daytrippers in large numbers help to keep the locals in jobs, and the village locked in the past.