We'd always known that Japan was going to be a cultural and linguistic challenge for a pair of Englishmen. 
And while we'd be bemused by much in Tokyo during our first full day in the city, at least we went to breakfast  confident that we'd conquered jet lag by getting a good sleep.
Later we emerged into the heat and sunshine of Shinjuku for the walk to the Meiji-jingu Shinto shrine a mile or two away, through a not particularly inspiring landscape of dual carriageways, flyovers and tower blocks. I was struck by the lack of litter and the lack of litter bins – an immediate contrast to dirty old London.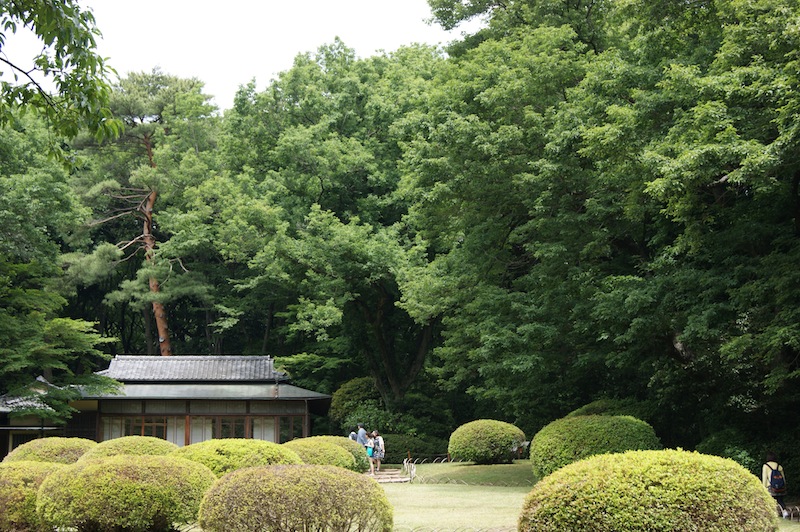 Outside the forested gardens that hold the shrine to Emperor Meiji and his wife Empress Shōken, a group of firemen busied themselves with a dedication ceremony for a small pump, bowing and scraping to it and to each other felicitously. It wasn't the sort of thing you'd see outside Forest Hill fire station back home…
The park was a pleasant contrast to the city – green and quiet with just the distant rumble of traffic from the roads beyond to remind us we were still in a big city. Locals relaxed amid the calm and someone busied themselves with mowing the grass.
We took a detour to the treasure museum, where a number of artefacts from the time of the emperor were on display.
The shrine itself, entered via a towering wooden gate known as a torii, lay surrounded by trees but was heaving with visitors. Couples in traditional costume posed for photos and locals prayed at the shrine itself, bowing and clapping their hands. Stalls sold souvenirs, thousands of locals and tourists wielded selfie sticks.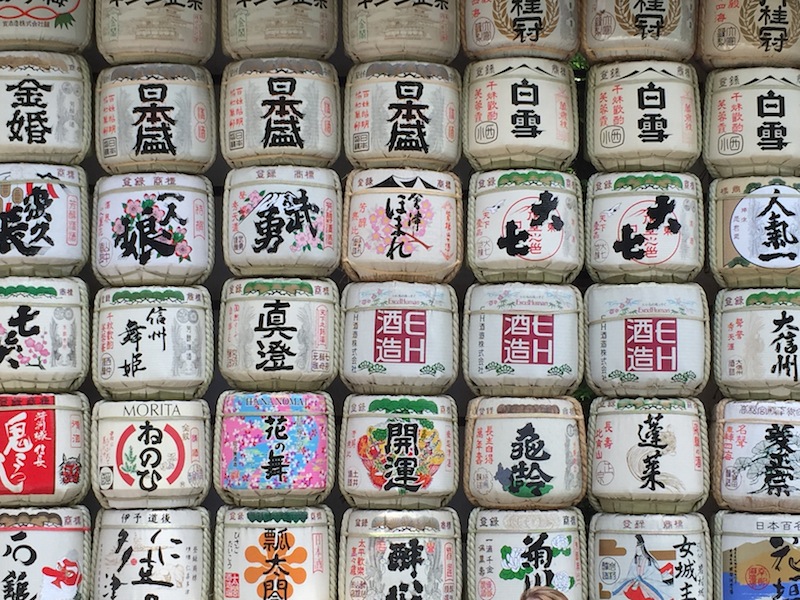 We exited to the quieter gardens, where a famous river of irises was sadly not yet in full flower. But there was a pond full of water lilies and koi carp, and the landscaping overall was exceptional. As an introduction to Japanese formal gardens, they were an impressive sight.
As if to get the most bonkers of contrasts to the shrine, we walked down to the heart of the Shibuya district. This gleaming, neon and occasionally tacky part of Tokyo is famous for a heaving pedestrian crossing outside the station but it doesn't look much at ground level – just a wave of humanity periodically crossing the road. But the narrow pedestrianised streets assaulted the senses with noise, gawdy advertising, colour and the smells of food and sewers. Screaming girls advertised their shops' offers, music blared from speakers and the Japanese obsession with cutesy cutesyness was prominently on show in the advertising.
There's no subtlety in Shibuya – it's all primary colours and controlled hysteria. If a city could shout, this would win the award for maximum decibels delivered.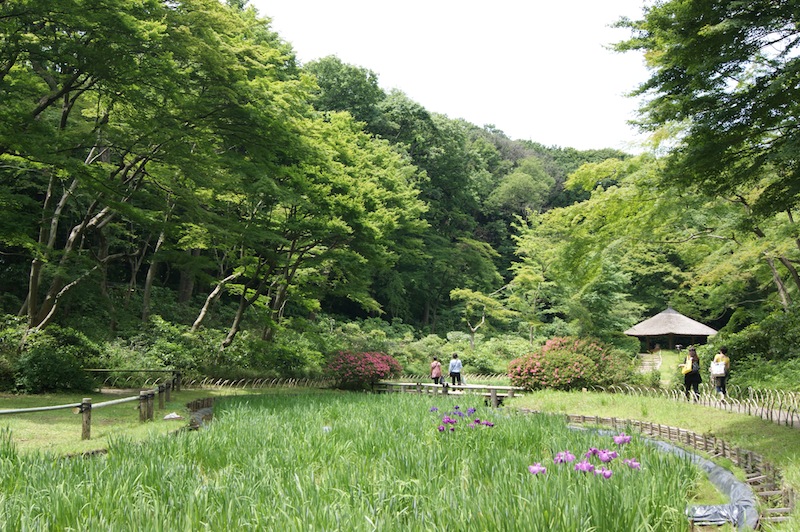 In London or Barcelona, it would be a pick-pocket's wet dream but Japan is mercifully much safer and I never once felt threatened.
We stopped in a grungy Japanese place for lunch, struggled with the menu but tucked into tasty katsu and miso soup. It was as busy as the streets outside and clearly popular with locals. Service was ruthlessly efficient.
And then we spent an age working out how to buy a metro ticket back to Shinjuku, further reinforcing the feeling that we were deep in an alien environment.
At the rather ugly Tokyo Metropolitan Government building we caught the free lift up to the 45th floor viewing deck to take in the views. However, the cityscape isn't much to write home about, just an endless sprawl of modern development out to the horizon – north, south,east and west. Mount Fuji was lost in the haze somewhere.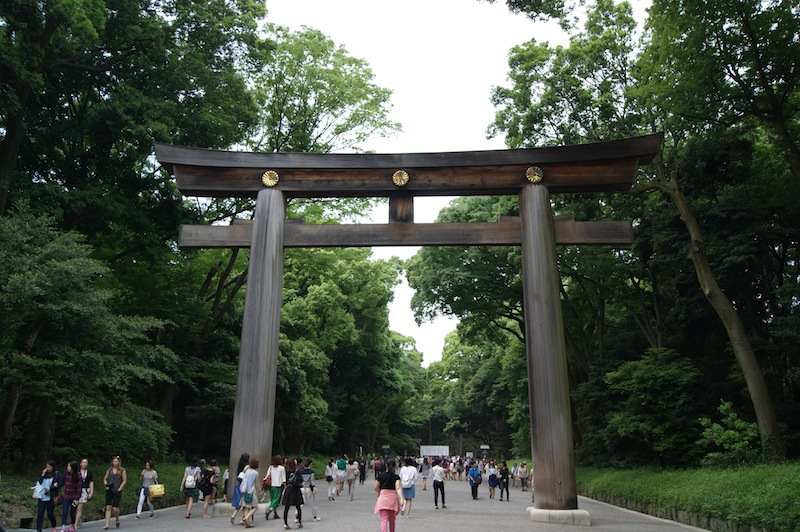 After a doze at the hotel, we returned to Shibuya for the evening. And the place was just as insane as it was during the day, with streetscapes that recalled the excellent film Lost in Translation. It wasn't easy finding bars and restaurants, with so many of them hidden away in the buildings above us, such is the pressure of space in Tokyo. In Britain a shopfront is essential advertising, but there's rarely such a luxury in Tokyo.
We drank beer in an Irish pub up one flight of stairs and found good Japanese food on the 5th floor of the same building, hoping beyond hope that we weren't alone when we walked in. Taking a tapas-style approach, we had everything from sushi to sizzling beef. It was delicious.
We went back down to ground level, dodging drunk locals, pools of vomit and the occasional rat to find a cafe bar we'd stopped at during the day. And there we drank beer while a CD played a bizarre collection of Christmas hits at the back end of May. Why? Who knows… But nothing was surprising me about Japan.